News Analysis: Verint Announces Intent To Acquire Kana For $514M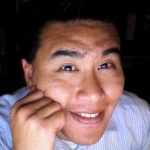 Verint Adds to Vovici and Contact Center Assets To Expand Customer Engagement Offerings




On January 6th, Melville, NY based Verint® Systems announced a $514M intent to acquire Sunnyvale, CA, KANA Software.  Verint is a software vendor with a core in analytical software.  Verint's core offerings provide enterprise intelligence and security intelligence.  The acquisition is significant in the market because:
Big data and analytics meet customer experience. Verint expects to expand its customer engagement optimization offering with the acquisition of Kana.  Verint's core capabilites, Vovici's voice of the customer assets, and Kana's multichannel customer experience solutions allow customers to move from data to information to insight to action or decisions.

Point of View (POV): Bringing intelligence into customer experience adds context and relevancy. This combination is a key step in moving from systems of engagement to systems of mass personalization at scale.  Constellation expects more acquisitions that combine the 5 pillars of digital business - social, mobile, cloud, big data and analytics, and unified communications.
Verint gains key customers and industries. Verint's key customer base of 10,000 customers gets 900 new customers in six key industires.  Kana's base includes a variety of marquee brands and public sector agencies in the mid market to enterprise space.  Business service customers include Hyatt, Starwood, USPS, and Priceline.com.  Communications and media customers include O2, Comcast, Cox, Quest, Talk Talk Group, Telekom Austria, Telus, Time Warner Cable,  Tracfone, Virgin Mobile, and Vodafone.  Financial services customers include Admiral, Bank Leumi, Capital One, Chase, Citigroup, Domestic and General HSBC, ING, Barclays,  Standard Bank, and VHI.  Retail and wholesale clients include American Greetings, Avon, Carglass, Conrad, Foot Locker, Hanes


Brands, Ikea, JCPenney, Macy's, Martha Stewart, Redcats, Sears, and Walmart.  Utilities and energy customers include Brabant Water, Belpower, British Gas, Bruce Power, Delta, Eskom, Nicor, PacifiCorp, Scottish Power, Severn Trent Water, Stedin, and Water Net.  Public sector clients include Broward County, Chesire West and Chester, City of Boston, City of San Antonio, City of South Perth, City of Staffordshire, City of Toronto, and the UK HM Revenue and Customs.

(POV): As with all pending acquisitions, Kana's customers should seek out current favorable terms in renewals prior to the acquisition.  Customers should be specific on the key personnel they prefer and the specific road map requests they expect to have in the future product direction.   Constellation believes this acquisition is good for Kana customers as they gain a financially stronger parent.  Verint customers, especially the Vovici customers, can now see the long term vision of the customer engagement strategy.
The Bottom Line: Verint Validates Intent To Compete In Customer Experience
When Verint purchased Vovici in 2011 for $76M, most customers and industry watchers thought this would be just an additive play to the contact center offering and a way to block competitor NICE Systems. Building on the enterprise feedback management (EFM) market, Verint's strategy of applying big data and analytical intelligence to specific horizontals such as workforce optimization and customer experience has emerged as a key differentiator in the market. Why? Voice of the customer programs need to blend multi-channel, leverage unstructured data, and easily loop back feedback.  Should Verint successfully integrate Kana, customers will have actionable intelligence across an end to end capability in customer experience and engagement in all channels.

Your POV.
Are you a Kana customer?  Wondering what it means to be part of the Verint family? Drop us a line and we can assist.  Are you embarking on a digital business transformation?  Let us know how it's going!  Add your comments to the blog or reach me via email: R (at) ConstellationR (dot) com or R (at) SoftwareInsider (dot) com.
Please let us know if you need help with your Customer Centricity and Digital Business transformation efforts.  Here's how we can assist:
Assessing customer centricity readiness
Developing your digital business strategy
Connecting with other pioneers
Sharing best practices
Vendor selection
Implementation partner selection
Providing contract negotiations and software licensing support
Demystifying software licensing
Related Research:
Reprints
Reprints can be purchased through Constellation Research, Inc. To request official reprints in PDF format, please contact Sales .
Disclosure
Although we work closely with many mega software vendors, we want you to trust us. For the full disclosure policy, stay tuned for the full client list on the Constellation Research website.
* Not responsible for any factual errors or omissions.  However, happy to correct any errors upon email receipt.
Copyright © 2001 – 2014 R Wang and Insider Associates, LLC All rights reserved.
Contact the Sales team to purchase this report on a a la carte basis or join the Constellation Customer Experience!