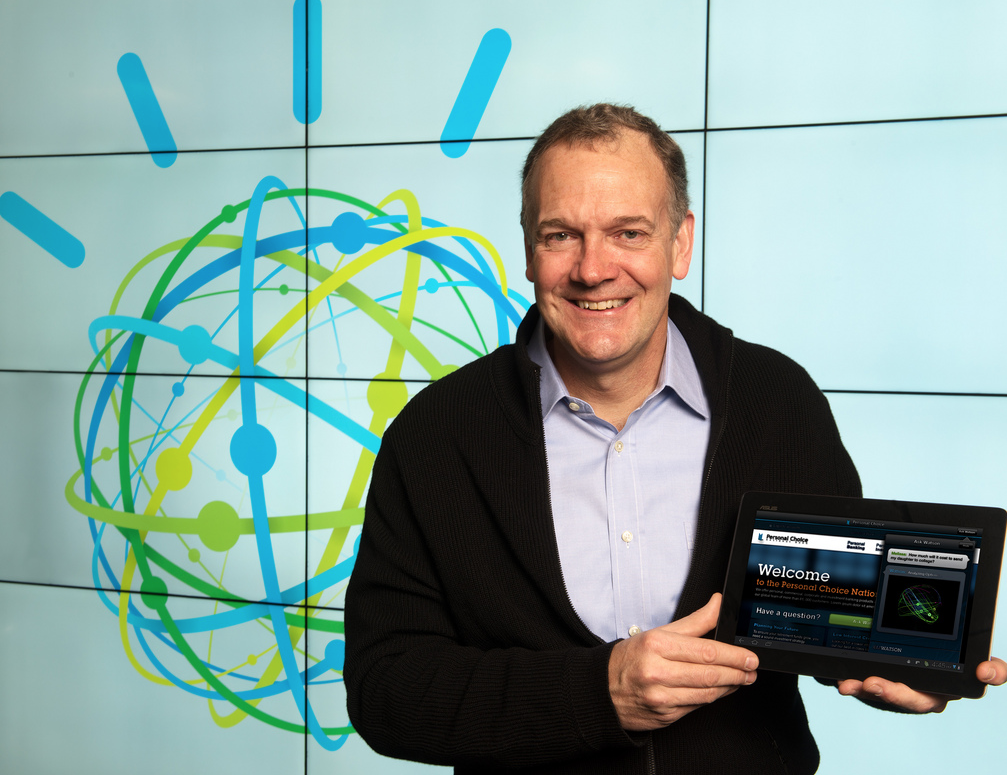 News Analysis: New #IBMWatson Business Group Heralds The Commercialization Of Cognitive Computing. Ready For Augmented Humanity?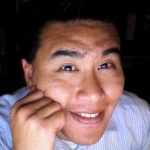 IBM Launches New Business Group In New York's Silicon Alley
On January 9th, 2014, on top of 4 World Trade Place, IBM CEO Ginni Rommety and long time veteran, but newly minted, IBM Watson Group Senior Vice President Michael Rhodin, announced IBM's commitment to putting an entire business unit around Watson (see Figure 1).  The arrival of Watson represents a culmination of artificial intelligence, natural language processing, dynamic learning, and hypothesis generation to take vast quantities of data to make better decisions.  The IBM Watson business unit is the tech giant's multi-year $1 billion initiative to deliver cloud based cognitive computing products for industries such as healthcare, retail, financial services, advertising, travel, and hospitality.
Figure 1. IBM Watson Group's, Senior VP Mike Rhodin With A Warm Welcome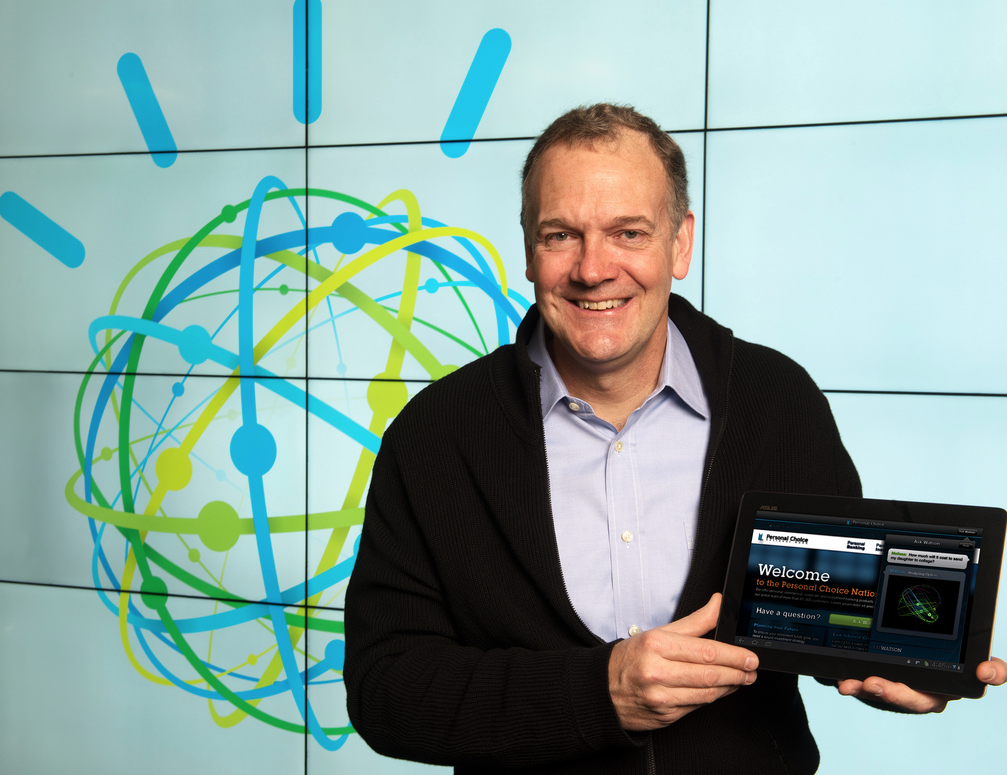 Source: IBM
Three key insights emerge from the launch:

IBM is committed to creating a brand new category and ecosystem. Focused on cognitive computing, over 2000 professionals form the newest business unit at IBM headquartered in New York City's Silicon Alley.  The Watson ecosystem launched on November 14th, 2013 has over 750 applicants and $100M in equity investment (see Figure 2).  The ecosystem includes the Watson Developer Cloud, Watson Content Store, and the Watson Talent Hub.  In addition, the new business group is headed by IBM veteran Mike Rhodin.  Mike is a senior and well rounded executive who led the software solutions group which included the Business Analytics, Smarter Cities, Smarter Commerce, and Social Business product lines.

Point of View (POV): The ability to self learn enables continuously reprogramming.  Cognitive computing is more than a new category.  These advancements represents a new class of technology to enable human and machine guided decisions.  IBM's commitment can be seen by the level of executive and the management team chosen to grow a brand new class of software, services, and apps.  Constellation believes that the IBM Watson team has put forth a wide range of innovative ecosystem partnerships across a diverse set of industries.  In fact, the client solutions center and design lab are key to clients experiencing how Watson can create disruptive business models and transform an industry.  Moreover, the establishment of a business incubator is key to attracting crucial talent, technology, and ecosystem to spark new ventures.
 
Figure 1. IBM Showcases The Entire Watson Family and Ecosystem



Source: IBM
IBM is putting considerable resources towards the commercialization of products and services. At the unveiling, IBM announced three new cloud-delivered Watson offerings to add to the IBM Watson Engagement Advisor launched on May 21, 2013.  IBM Watson Discovery Advisor uses cognitive intelligence to apply context on vast quantities of unstructured and structured data.  The goal -  identify patterns for research teams to advance their efforts in industries such as pharma, publishing, and education.  IBM Watson Analytics provides capabilities that allow users to verbally ask questions and receive high quality data visualizations and insights.  IBM Watson Explorer provides the toosl to find, extract, and deliver content regardless of format or data source.


(POV):

IBM has moved fast to bring the product from innovation to commercial code.  Code base has been reduced by 30%, system performance has improved by 240%, and physical requirements have been reduced by 75% all in one year.  In general, customers and prospects have been impressed by the ease of use of IBM Watson's products.  In fact, IBM Watson Discovery Advisor already has key clients such as Elsevier, Life Technologies, and North Carolina State University.  Early clients indicate that the training time for Watson pays off as the system continually learning from both human interactions and other sources of data.  While the time to initially train the system requires a consider investment, the ability to self learn enables continuously reprogramming.  Meanwhile, customers exploring IBM Watson Analytics are impressed with how easy it is to visualize complex problem statements without requiring the complexity of data scientists and direct manipulation of the data sources.  Early beta testers of IBM Watson Explorer find the federated discovery, navigation, and search to be comprehensive and contextually relevant.
Industry specific focus benefits ecosystem players. Demos during the launch include innovations in healthcare from Memorial Sloan Kettering and Cleveland Clinic.   Fluid Retail showcased its Xpert Personal Shopper that showed retail and commerce applications.  Welltok highlighted a CafeWell Concierge that showed applications for health management.  MD Buyline showed procurement and supply chain use cases.  Other research in digital life and lab demos showed how cooking, pyschology, and medical decision support systems could be enabled by Watson.

(POV): IBM has a natural advantage of taking key industry business flows, customer experiences, and ecosystem expertise to accelerate Watson's learning in each industry.  Market leaders will benefit with training geared towards their business model and internal expertise.  Fast followers will benefit from lessons learned in training in an industry.  In general, clients and prospects can expect early adopters to form ecosystems to accelerate the application of cognitive intelligence to the thorniest and gnarliest business problems.
Figure 3: Flickr Feed From The IBM Watson Live Launch

Source: R Wang and Insider Associates. All rights reserved.

The Bottom Line: The Augmented Humanity Age Has Arrived
While some have compared the impact of IBM Watson to Siri, the ramifications are much bigger.  Cognitive computing would best be embodied by the Doc on Star Trek Next Generation.  Imagine a world where decisions are made by both a machine for precision and a human for the final gut call and judgement.   This is more than just artificial intelligence.  Watson is about taking us to Augmented Humanity where the sum of our collective insights and data can be served up in right time context.
Your POV.
Are you ready for Cognitive Computing?  Do you think you know how to get to Augmented Humanity? Drop us a line and we can connect!  Are you embarking on a digital business transformation?  Let us know how it's going!  Add your comments to the blog or reach me via email: R (at) ConstellationR (dot) com or R (at) SoftwareInsider (dot) org.
Please let us know if you need help with your Customer Centricity and Digital Business transformation efforts. Here's how we can assist:
Assessing customer centricity readiness
Developing your digital business strategy
Connecting with other pioneers
Sharing best practices
Vendor selection
Implementation partner selection
Providing contract negotiations and software licensing support
Demystifying software licensing
Related Research:
Reprints
Reprints can be purchased through Constellation Research, Inc. To request official reprints in PDF format, please contact Sales .
Disclosure
Although we work closely with many mega software vendors, we want you to trust us. For the full disclosure policy, stay tuned for the full client list on the Constellation Research website.
* Not responsible for any factual errors or omissions.  However, happy to correct any errors upon email receipt.
Copyright © 2001 – 2014 R Wang and Insider Associates, LLC All rights reserved.
Contact the Sales team to purchase this report on a a la carte basis or join the Constellation Customer Experience!