Quips: Networked Economy Models Emerge Should Verizon Gain Approval To Acquire AOL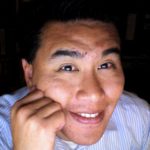 The Content, Network, And, Arms Dealer Come Together With Merger

The planned acquisition of AOL by Verizon for $4.4B is more than just the acquisition of the programmatic ad platform.  Verizon is making the big shift to disrupting digital businesses for a few reasons:
Shift from selling products and services to delivering brand promises.  In order to deliver on their brand promise they need to deliver at the smallest increment of an ad. This requires new programmatic ad technology that Verizon doesn't have nor can they scale up on their own.
Enter the battle for mass personalization at scale. The goal - deliver continuity of experience across ubiquitous channels.  Using context from location data, role, relationship, time, sentiment, and business process.  The additional context signals improve the ability to deliver on right time relevancy.
Build on the content strategy at Huffpo and TechCrunch.  Use content and context to improve audience segmentation and targeting.  AOL brings a rich trove of content that can be used to drive audience.
Get The Book Now Before Digital Darwinism Impacts You

Purchase on Amazon
Bulk Orders: contact [email protected]
About Disrupting Digital Business
Join the Digital Disruption Tour. Events in San Francisco, Atlanta, London, and Amsterdam!
Bottom Line: Verizon Wants To Build A Verticalized Network Economy
Successful digital businesses will trade on identity and trust.  This is the new future where the content (Huffpo), network (Verizon) and arms dealer/ technology (AOL) come together.  Only four consumer companies have the assets to put together the full networked economy model.  Amazon and Apple have perfected this model.  Google and Microsoft have the pieces but have not yet figured out how to put it together.
For Verizon, they will need more acquisitions to achieve greater digital scale.   Expect more acquisitions in technology and content as Verizon brings strength in the network.
Your POV.
Are you ready for new network economies?  Have you ordered the book?
Add your comments to the blog or reach me via email: R (at) ConstellationR (dot) com or R (at) SoftwareInsider (dot) org.
Please let us know if you need help with your Digital Business transformation efforts. Here's how we can assist:
Developing your digital business strategy
Connecting with other pioneers
Sharing best practices
Vendor selection
Implementation partner selection
Providing contract negotiations and software licensing support
Demystifying software licensing
Resources
Reprints
Reprints can be purchased through Constellation Research, Inc. To request official reprints in PDF format, please contact Sales .
Disclosure
Although we work closely with many mega software vendors, we want you to trust us. For the full disclosure policy,stay tuned for the full client list on the Constellation Research website.
* Not responsible for any factual errors or omissions.  However, happy to correct any errors upon email receipt.
Copyright © 2001 -2015 R Wang and Insider Associates, LLC All rights reserved.
Contact the Sales team to purchase this report on a a la carte basis or join the Constellation Customer Experience