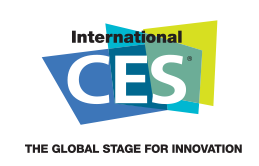 Event Report: Three Big Themes From #CES2015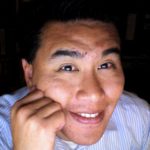 Innovation Is Alive And Well At CES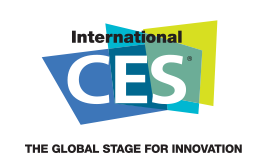 Over 160,000 attendees from around the globe gathered in Las Vegas January 6th to 9th for the annual consumer tech pilgrimage. A few big themes have emerged that have cross over potential to other market segments:
 Devices move from smart to smarter to smartly connected in an IOT world.  Manufacturers continued to show case the evolution of dumb devices to smarter and more connected devices.  This has impacted a wide range of devices from drones to self-quantification to even cars.  While IOT is once again a big theme this year, the real value of CES is showing where all this connectivity and insight can play a role in changing our lives.
Continuity across devices and platforms.  As connected devices evolve, the insights gathered, studied, and shared will play a role in creating new ecosystems.  People will want to seamlessly move content and experiences across devices.  While standards have not emerged, the growing market to broker insights from these devices and sensor analytic ecosystems will create new market places where insights are brokered, remixed, and exchanged.
A realization that mobile is more than just a device.  The notion of mobility moves way beyond devices.  What's worn, where one travels, how one completes activities in motion defines mobility.  As material science improves and the ability to put a chip, an IP address, and a power source anywhere, new mediums emerge.  From rollable glass to textile technology, everything including fashion is technology enabled.
Preorder Disrupting Digital Business, published by Harvard Business Review Press In Q2 2015.  Learn more.
The Bottom Line: The Digital Lifestyle Permeates All Industries
Announcements at CES have always represented the latest thinking from the major consumer technology innovators.  As consumer tech trends permeate the culture, the three trends from Day 1, highlight the push to a digital lifestyle with no turning back.  Once the hype has subsided, expect these key concepts play roles in future business models as well as drive new fashion and cultural trends.
 
Your POV.
Ready for digital disruption by starting with mobile?  Add your comments to the blog or reach me via email: R (at) ConstellationR (dot) com or R (at) SoftwareInsider (dot) org.
Please let us know if you need help with your Digital Business transformation efforts. Here's how we can assist:
Developing your digital business strategy
Connecting with other pioneers
Sharing best practices
Vendor selection
Implementation partner selection
Providing contract negotiations and software licensing support
Demystifying software licensing
Resources
Reprints
Reprints can be purchased through Constellation Research, Inc. To request official reprints in PDF format, please contact Sales .
Disclosure
Although we work closely with many mega software vendors, we want you to trust us. For the full disclosure policy,stay tuned for the full client list on the Constellation Research website.
* Not responsible for any factual errors or omissions.  However, happy to correct any errors upon email receipt.
Copyright © 2001 -2014 R Wang and Insider Associates, LLC All rights reserved.
Contact the Sales team to purchase this report on a a la carte basis or join the Constellation Customer Experience