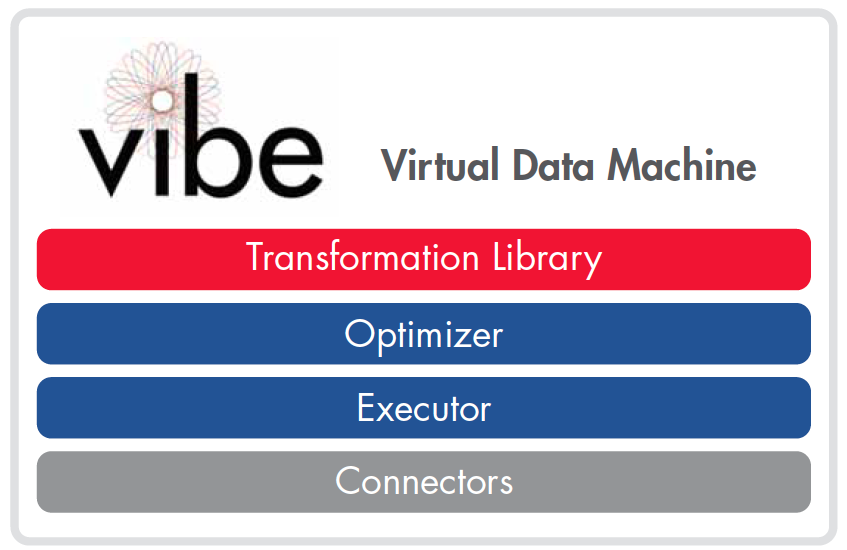 News Analysis: The Vibe On Informatica's Virtual Data Machine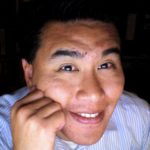 Informatica Launches Vibe, A Virtual Data Machine For New Business Models
At Informatica World 2013 in Las Vegas, Informatica announced the Vibe Virtual Data Machine (VDM).  The VDM consists of 4 parts and an SDK (see Figure 1):
Transformation library contains pre-built libraries for actions such as combine, transform, cleans, match and mask.

Optimizer enables effective resource usage and efficient run-time.

Executor is the run-time execution engine.

Connectors provide access to multiple upstream and down stream data source.

Vibe SDK enables a partner ecosystem.
Figure 1. Inside Vibe, the Virtual Data Machine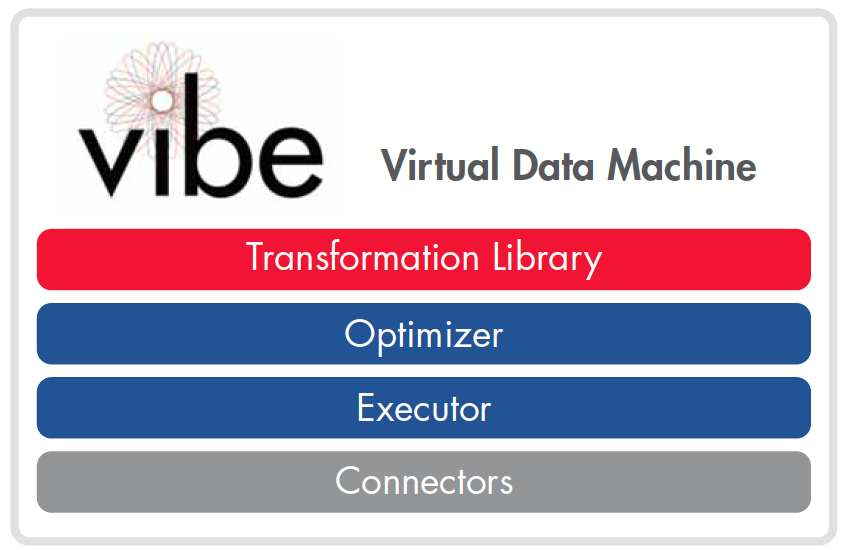 Source: Informatica
The VDM release is significant because Vibe:



Keeps run-time implementation changes agnostic to technology.

The Vibe data machine continues the Informatica tradition of separating the development from the run-time environment while maintaining a metadata-driven approach.  Informatica believes that an individual knowledgeable about data integration may not necessary have the same skill sets required for run-time implementation.  The separation is a core part of Informatica's design philospophy.

Point of View (POV): Users on Vibe will not have to worry about massive changes in data technologies and the impact on integration patterns.  By mapping once and deploying anywhere, the move to keep separation allows for customers to design integration without having to worry about the underlying technology shifts in run-time.    The VDM is code-less and allows for graphical integration mapping without manually modifying code. This is a powerful advantage compared to traditional code generators.
Harnesses the data in applications, business processes, and connected devices. The tool provides the ability to access, aggregate, and manage data regardless of type, source, volume, compute platform, or user without recording .

(POV): Informatica attempts to simplify data infrastructure with Vibe.  The result - users can easily serve up large amounts of data, convert this to information, identify patterns, and address decision making in all form factors.
Addresses four critical use cases. Informatica identifies the automatic bridging of virtual and physical data movement, development of Hadoop integration jobs without knowing Hadoop, enablement of hybrid IT with cloud and on-premise integration, and embedding of data quality in side the application.

(POV): The use cases deliver time saving automation and  improved user productivity.  Automatic data quality tasks can be embedded in the application.  Data virtualization with Vibe VDM require no coding.  Integrations in hybrid environments can be scheduled and managed using on-line wizards.  A direct port of Vibe to run on Hadoop makes Hadoop development more economically scalable.
The Bottom Line: Vibe Changes The Data Integration Landscape Forever
The confluence of big data, mobility, cloud based deployments, and massive end point proliferation requires a solution like VDM to support the shift from data to decisions.  Data integration must be seamless and agile.  In fact, future big data business models require easy to deploy and manage solutions that process vast quantities of data and increase the speed of decision making.  As these requirements change how data integration, data quality, tie back to the information life cycle, expect competitors to create VDM like solutions.   For now, Informatica appears to have the upper hand in this emerging market.
Your POV.
Do the use cases for VDM seem compelling?  Are you ready to apply a big data business model?  Does this change your view on Informatica? Let us know your experiences.  Add your comments to the blog or reach me via email: R (at) ConstellationRG (dot) com or R (at) SoftwareInsider (dot) com.
Resources
Reprints
Reprints can be purchased through Constellation Research, Inc. To request official reprints in PDF format, please contact Sales .
Disclosure
Although we work closely with many mega software vendors, we want you to trust us. For the full disclosure policy, stay tuned for the full client list on the Constellation Research website.
* Not responsible for any factual errors or omissions.  However, happy to correct any errors upon email receipt.
Copyright © 2001 -2013 R Wang and Insider Associates, LLC All rights reserved.
Contact the Sales team to purchase this report on a a la carte basis or join the Constellation Customer Experience!