Tuesday's Tip: Putting the Kibosh On ERP Vendor Sales Reps Who Troll For Indirect Access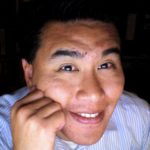 Constellation Sees An Alarming Increase In Inquiries
Constellation has received an alarming increase in inquiries about an unethical vendor sales practice coined as "trolling for indirect access". Indirect access is when a vendor claims that a client is accessing their perpetually licensed software in an unintentional manner or inappropriately licensed manner.
One vendor uses a definition of, "any individual or machine that accesses the computing capabilities of the software must be a licensed user".
Another vendor sees it as "any time a system is accessed by a non-vendor system, a license is required to access that data"
In fact, a rash of inquiries over the past two quarters has raised the alarm bells among software customers.
Unethical Sales Leaders Endorse This Practice To Make Their Numbers
While this practice is nothing new, the pickup by vendors raises serious issues as to why this practice remains in their sales play books. Constellation identifies five reasons why vendors continue this practice:
Open up dormant accounts. After pleasant introductions, new sales reps will use this technique to further deals.  Former sales reps agree this is a shake down for cash technique.

Drive sales through fear of audits. Audits are used to start the discussion.  Unsuspecting customers who no longer have context about the original contract may fear breach of contract.

Scare customers into making additional purchases. Threats are used to set expectations.  The vendorsoften waives the issue if the customer buys additional licenses as a "compromise"

Force compliance into new licensing policies. Vendors use this as a way to drive conformity to new license models.  The move from concurrent usage to named users was one example.

Meet territory sales goals. Unscrupulous sales managers suggest this technique to meet their numbers.  Sales reps are told they are defending the vendors license rights.

It All Starts With An Innocent Sales Call From A New Sales Rep
The approach often begins when a new and often greener sales rep is assigned to a dormant account or accounts that have stopped paying maintenance. The sales rep appears to be quite friendly and initiates the call with lots of "getting to know you" questions.
What's really going on, the sales rep is probing on usage and a customer's install base. After a few weeks the sales rep calls to share news on the latest products. In the next call the sales rep gauges a former client's interest in buying new products. If the customer shows interest, the sales rep continues through the sales process and remains quite friendly. If the customer shows no interest or the deal comes to halt, the conversation quickly moves to a stern tone and the issue of audits and indirect access is introduced.
Let's Get Real About What's Not Indirect Access

While the vendors typically have a tough time proving indirect access, they will fight hard with legal threats and wasted cycles.  However, most buyers and users see the following acceptable usage of data with their existing investment at the time they purchased the product.
Processing batch data
Aggregating information into a data warehouse or another source system
Accessing data for use in another system through data integration
Entering data from a third party system
The danger is that some vendors have rewritten or updated their software license terms in a very vague way to null the above use cases.  Even worse, many unsuspecting customers have signed addendums.
Recommendations: Stop the Madness On Software Vendor Audits And The Lame Excuses About Indirect Access
Constellation has successfully helped many clients navigate this tricky process with vendors.  Usually the issue is a break down in communications.  Here are three secrets to success:

Assert the industry definition of indirect access. Hold to your guns on indirect access.  Keep in mind, you own perpetual software and just because the software vendor's lawyers say so, it doesn't meant it's correct.

Counter the indirect access issue. Conduct your own audits on usage and take precautions to make sure access meets industry acceptable definitions.  Escalate to top management. Avoid the sales management chain and go to the CEO office or the CMO office.
Shame the vendor into submission. Vendors are gun shy when you take the case public.  Prepare to expose the issue to press, media, user groups, and industry analysts.  The threats work but you better be prepared to go all the way.

A third party approach provides the most effective course of action.  Start with a legal counsel, an industry analyst, or other trusted advisor that can assist without breaking any non-disclosure and confidentiality requirements.  One other suggestion is for the user groups to take on this issue and prevent the vendor from extracting any more damage the vendor client relationship.
Your POV.
Let us know your experiences with SAP or Oracle contract negotiations   Add your comments to the blog or reach me via email: R (at) ConstellationRG (dot) com or R (at) SoftwareInsider (dot) com.
Let Us Help You.

Need help with your software contract or working out the rationale for used software or third party maintenance?  Put the power of experience with over 1500 software contract negotiations to work.  Contact us throughout the vendor selection or negotiation process.  We can help with a quick contract review or even the complete vendor selection.  We provide fix-fee and gain sharing arrangements.
Related Constellation Research
Wang, R. "Best Practices – Three Simple Software Maintenance Strategies That Can Save You Millions" Constellation Research, Inc. March 7, 2012
Wang, R. "Best Practices: Why Every CIO Should Consider Third-Party Maintenance." Constellation Research, Inc. August 7, 2012.
Wang, R. "Market Overview: The Market For SAP Optimization Options." Constellation Research, Inc. May 11, 2011.
Wang, R. "Best Practices: The Case for Two-Tier ERP Deployments." Constellation Research, Inc. February 28, 2011.
Related Resources And Links
20090612, Channel Partner, "Used software – SAP suffers defeat"
20090612 Channel Partner, "UsedSoft obtains a provisional order against Microsoft"
20080602 Federal Judge Approves eBay Auction of Copyrighted Autodesk AutoCAD Design Software"
20120318 Research Summary: Best Practices – Three Simple Software Maintenance Strategies That Can Save You Millions
20100419 Tuesday's Tip: Dealing With Pesky Software Licensing Audits
20090714 Research Summary: An Enterprise Software Licensee's Bill of Rights, V2
20101214 Tuesday's Tip: Dealing With Vendor Offers To Cancel Shelfware And Replace With New Licenses
20100308 Monday's Musings: Decoupling Support From Maintenance – What Apps Vendors Can Learn From Microsoft Dynamics
20100222 Monday's Musings: Why Users Should Preserve Their Third Party Maintenance Rights
20100104 News Analysis: SAP Revives Two-Tier Maintenance Options
20090210 Tuesday's Tip: Software Licensing and Pricing – Do Not Give Away Your Third Party Maintenance And Access Rights
20090709 Tuesday's Tip: Do Not Bundle Your Support and Maintenance Contracts!
20091222 Tuesday's Tip: 10 Cloud And SaaS Apps Strategies For 2010
20091208 Tuesday's Tip: 2010 Apps Strategies Should Start With Business Value
20091102 Best Practices: Lessons Learned In What SMB's Want From Their ERP Provider
20091006 Tuesday's Tip: Why Free Software Ain't Really Free
20090504 News Analysis: Oracle Waives Fees On Extended Support Offerings
20080909 Trends: What Customers Want From Maintenance And Support
20080215 Software Licensing and Pricing: Stop the Anti-Competitive Maintenance Fee Madness
20090405 Monday's Musings: Total Account Value, True Cost of Ownership, And Software Vendor Business Models
20090324 Tuesday's Tips: Five Simple Steps To Reduce Your Software Maintenance Costs
20090223 Monday's Musings: Five Programs Some Vendors Have Implemented To Help Clients In An Economic Recession
20091012 Research Report: Customer Bill of Rights – Software-as-a Service
20090910 Tuesday's Tip: Note To Self – Start Renegotiating Your Q4 Software Maintenance Contracts Now!
20090721 Tuesday's Tip: 3 Approaches To Return Shelfware
20090127 Tuesday's Tip: Software Licensing and Pricing – Now's The Time To Remove "Gag Rule" Clauses In Your Software Contracts
Reprints
Reprints can be purchased through Constellation Research, Inc. To request official reprints in PDF format, please contact Sales .
Disclosure
Although we work closely with many mega software vendors, we want you to trust us. For the full disclosure policy, stay tuned for the full client list on the Constellation Research website.  Keep in mind, we are not lawyers and do not provide legal advice. We suggest you always check with your legal counsel and your procurement teams to remain in compliance.
* Not responsible for any factual errors or omissions.  However, happy to correct any errors upon email receipt.
Copyright © 2001 – 2013 R Wang and Insider Associates, LLC All rights reserved.
Contact the Sales team to purchase this report on a a la carte basis or join the Constellation Customer Experience!