Monday's Musings: Four Elements for A #SharingEconomy Biz Model In #MatrixCommerce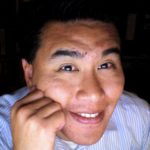 Hard Times And Good Will Drive The Disownership Movement
From car sharing in the late 1990's, to vacation rentals, to collaborative financing, the sharing economy has been inching it's way into the forefront of the consumer's minds.  Since the late 2000's, thought leaders such as Rachel Botsman, Lisa Gansky, Anne-Sophie Novel, have been chronicling the forces, underlying trends, and players behind the movement. During the past five years, several poster children have emerged including AirBnB, DogVacay, Fon, GetAround, LendingClub, Liquid (Spin Lister), Lyft, Neighborgoods, Poshmark, Relay Rides,  SideCar, Task Rabbit, Zaarly, and ZipCar.
Also known as collaborative consumption, an April 2013 study by SunRunHomes, a solar leasing company, and Harris Interactive shows that more than half (52%) of a 2252 surveyed group of Americans, have rented, leased, or borrowed traditionally owned items in the last two years.   These items include cars, white good appliances, vacation homes, heavy tools, house hold tools, solar panels, books/textbooks, and children's apparel (see Figure 1).  The survey reveals a uniform view that cuts across age groups and coastal biases.  In fact, the top reasons people rent, lease, or borrow traditionally owned items were saving money (53%) and cutting down on maintenance and/or storage (39%).
Figure 1. Disownership Is Now The New Normal


<iframe src="http://www.slideshare.net/slideshow/embed_code/18111939" width="479" height="511" frameborder="0" marginwidth="0" marginheight="0" scrolling="no" style="border:1px solid #CCC;border-width:1px 1px 0;margin-bottom:5px" allowfullscreen webkitallowfullscreen mozallowfullscreen> </iframe> <div style="margin-bottom:5px"> <strong> <a href="http://www.slideshare.net/SunrunHomeSolar/disownership-infographic" title="Disownership Infographic" target="_blank">Disownership Infographic</a> </strong> from <strong><a href="http://www.slideshare.net/SunrunHomeSolar" target="_blank">Sunrun</a></strong> </div>
Source: SunRunHomes and Harris Interactive Study
Future Matrix Commerce Models Must Account For New Mega Trends Such As The Sharing Economy
Matrix Commerce analyzes the disruptive pressures influencing the commerce paradigm. Commerce faces rapidly changing business models, societal norms, and new payment options that are often misunderstood and poorly integrated.   Matrix commerce (TM) means the fusing of demand signals and supply chains in an increasingly complex world of buyers seeking frictionless buying experiences.  Friction in this new world originates from new regulatory requirements such as sustainability, taxation, and privacy.  As the world revolves around the buyer, channels, demand signals, supply chains, payment options, enablers, and big data will converge to create what Constellation coined in 2011 as Matrix Commerce.  Matrix Commerce spans across disciplines as people, process, and technologies continue to transform today's commerce models.
The mega trend shift for certain market segments to a sharing economy and collaborative consumption will transform many existing business models in the same way the internet and mobility transformed the bricks and mortar world of retail and services.  In accounting for buyer centric behavior, organizations must factor in how these trends impact business models in existing customer segments.
The Bottom Line: Four Elements Required For A Successful Business Model
Preliminary Constellation Research studies identify four key elements required to create a sustainable business model around the sharing economy:
Identification of underutilized assets. High value, high capital but underutilized personal assets provide prime opportunities.  Common examples include homes, heavy equipment, motor vehicles, furniture, and solar panels.  Assets utilized for fleeting life events or temporary usage also provide opportunities.  Children's goods, wedding apparel, and roaming wifi top the lists.

Optimization of value through renting, leasing, or borrowing. The sum of the parts will yield much greater value than the whole.  As with fractional ownership of jets, condos, and medical equipment, the goal is to maximize profits and revenues by selling slices of usage.
Trading on good will and generosity of others. Social good provides a driving market force.  Economic hardship has created opportunities where individuals wish to share or monetize excess capacity.  In the case of auto, sharing reduces carbon emissions, provides car pool lane access, and reduces commuting costs.  For vacation properties owners pay for their mortgage while leasing out excess capacity. 

Building a big data treasure trove for the reputation economy. Trust is the social currency. Transparency is the holy grail.  Data on participants in the sharing economy will emerge as the new credit score in this reputation economy.  Third party data aggregators will pay for this information.  Trust Cloud and Trust You are already jockeying to provide reputation as a service.
In the classic B2B world, cloud computing, equipment leasing, air craft financing, and medical device leasing have already pioneered these business models.
Your POV
Are you ready to support a sharing economy? Will collaborative consumption optimize your profits?  Is this trend just relegated to hipsters in metropolitan markets?   Add your comments to the blog or send us a comment at R (at) SoftwareInsider (dot) org or R (at) ConstellationRG (dot) com
Related Resources
Reprints
Reprints can be purchased through Constellation Research, Inc. To request official reprints in PDF format, please contact Sales .
Disclosure
Although we work closely with many mega software vendors, we want you to trust us. For the full disclosure policy, stay tuned for the full client list on the Constellation Research website.
* Not responsible for any factual errors or omissions.  However, happy to correct any errors upon email receipt.
Copyright © 2001 -2013 R Wang and Insider Associates, LLC All rights reserved.
Contact the Sales team to purchase this report on a a la carte basis or join the Constellation Customer Experience!