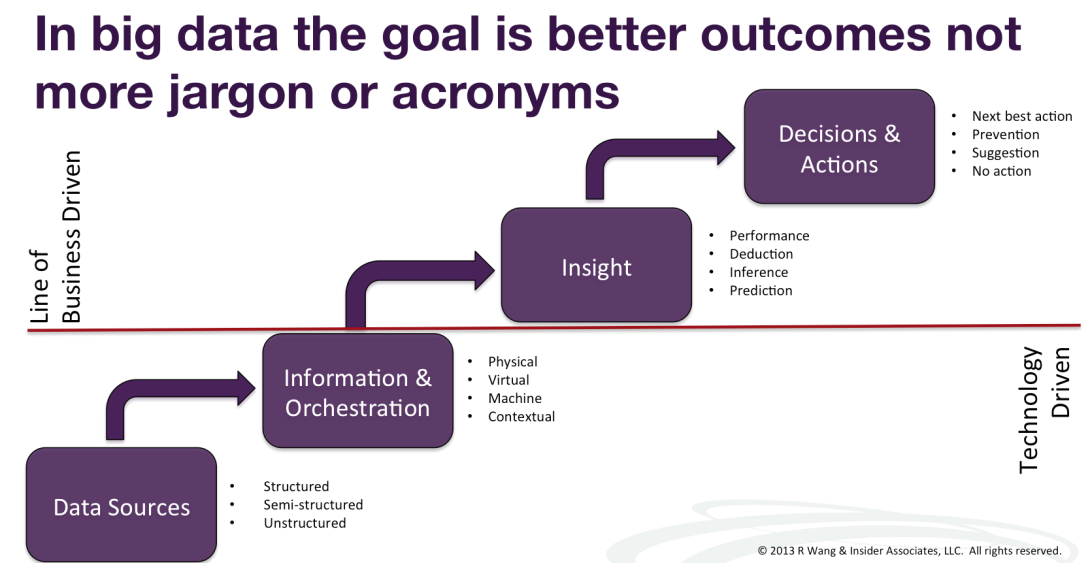 Polls and Surveys: Who's Missing In Our 2013 #BigData landscape?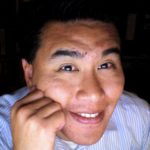 Big Data Vendors Seek To Move From Data To Decisions
The move from Data to Decisions examines the enablement of data-driven decisions across the entire organization.  Holistic, data-informed decisions require a multi-diciplinary approach that incorporates performance monitoring with traditional business intelligence technologies. Gather key insights from your data, transform insights into actionable information, and then make the right decisions (see Figure 1).
Figure 1. The Shift From Data To Decisions


Source: Constellation Research, Inc. (right click to see the expanded image)
Four Sub Categories Emerge In The Big Data Landscape
Little shortage of solutions and vendors exists in the burgeoning big data  market. At last count, Constellation found 200+ vendors claiming to provide solutions.  As part of our research, we're looking at big data in 4 sub categories (Figure 2):
Data sources. Information providers, structured data, content management, and unstructured data.

Information and orchestration. Acquisition tools, BI Appliances and VLDW, No SQL/New SQL, and governance.

Insight. Analytics and BI Visualization Tools.

Decisions and actions. Decision management, BPM, and CEP.
Figure 2. The Big Data Solutions Landscape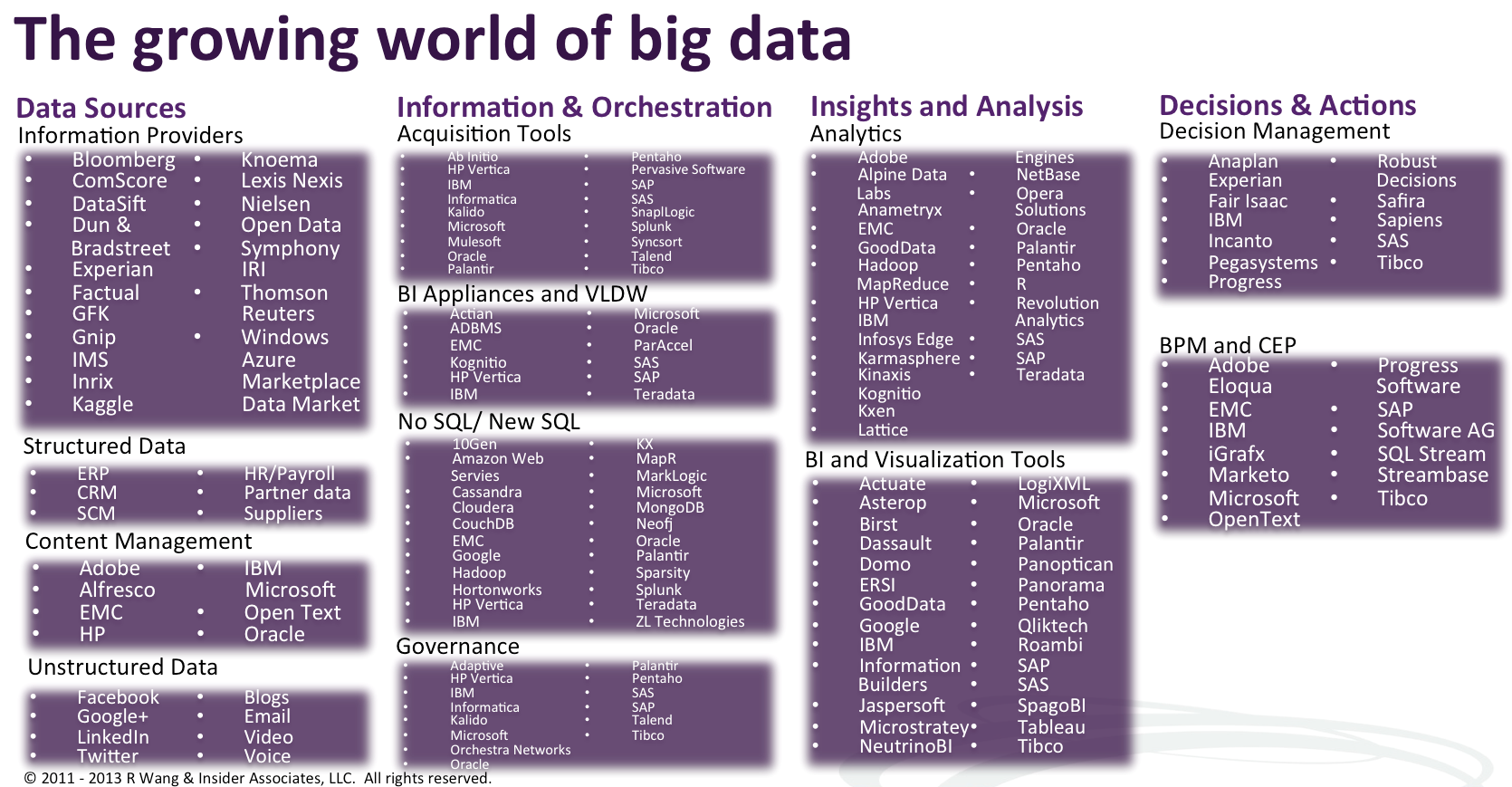 Source: Constellation Research, Inc. (right click to see the expanded image)
Your Help Requested
Between now and May 15th, we're looking to complete this market overview and mapping. If we've missed a vendor or solution you are using, please let us know. In return for your time, we will add you to our Newsletter and include you in our Big Data Research panels (if you are a buyer).  For vendors who think we've missed them, we're more than happy to take a look and see what you have.  Click here to mail feedback
Resources
Reprints
Reprints can be purchased through Constellation Research, Inc. To request official reprints in PDF format, please contact Sales .
Disclosure
Although we work closely with many mega software vendors, we want you to trust us. For the full disclosure policy, stay tuned for the full client list on the Constellation Research website.
* Not responsible for any factual errors or omissions.  However, happy to correct any errors upon email receipt.
Copyright © 2001 -2013 R Wang and Insider Associates, LLC All rights reserved.
Contact the Sales team to purchase this report on a a la carte basis or join the Constellation Customer Experience!