Polls and Surveys: Negotiating Software Contracts With Oracle or SAP Part 1.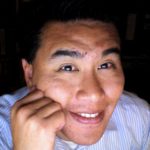 We're working on a report looking at "How Third Party Maintenance Plays A Role In SAP and Oracle Contract Negotiations". If you are an Oracle or SAP customer, please take our survey.  We'll add you to the final report list when you complete the survey and provide a little information about yourself.  Here's the survey:
Your POV.
Let us know your experiences with SAP or Oracle contract negotiations  Add your comments to the blog or reach me via email: R (at) ConstellationRG (dot) com or R (at) SoftwareInsider (dot) com.
Let Us Help You.

Need help with your software contract or working out the rationale for used software or third party maintenance?  Put the power of experience with over 1500 software contract negotiations to work.  Contact us throughout the vendor selection or negotiation process.  We can help with a quick contract review or even the complete vendor selection.  We provide fix-fee and gain sharing arrangements.

Related Constellation Research
Wang, R. "Best Practices – Three Simple Software Maintenance Strategies That Can Save You Millions" Constellation Research, Inc. March 7, 2012
Wang, R. "Best Practices: Why Every CIO Should Consider Third-Party Maintenance." Constellation Research, Inc. August 7, 2012.
Wang, R. "Market Overview: The Market For SAP Optimization Options." Constellation Research, Inc. May 11, 2011.
Wang, R. "Best Practices: The Case for Two-Tier ERP Deployments." Constellation Research, Inc. February 28, 2011.
Related Resources And Links
20090612, Channel Partner, "Used software – SAP suffers defeat"
20090612 Channel Partner, "UsedSoft obtains a provisional order against Microsoft"
20080602 Federal Judge Approves eBay Auction of Copyrighted Autodesk AutoCAD Design Software"
20120318 Research Summary: Best Practices – Three Simple Software Maintenance Strategies That Can Save You Millions
20100419 Tuesday's Tip: Dealing With Pesky Software Licensing Audits
20090714 Research Summary: An Enterprise Software Licensee's Bill of Rights, V2
20101214 Tuesday's Tip: Dealing With Vendor Offers To Cancel Shelfware And Replace With New Licenses
20100308 Monday's Musings: Decoupling Support From Maintenance – What Apps Vendors Can Learn From Microsoft Dynamics
20100222 Monday's Musings: Why Users Should Preserve Their Third Party Maintenance Rights
20100104 News Analysis: SAP Revives Two-Tier Maintenance Options
20090210 Tuesday's Tip: Software Licensing and Pricing – Do Not Give Away Your Third Party Maintenance And Access Rights
20090709 Tuesday's Tip: Do Not Bundle Your Support and Maintenance Contracts!
20091222 Tuesday's Tip: 10 Cloud And SaaS Apps Strategies For 2010
20091208 Tuesday's Tip: 2010 Apps Strategies Should Start With Business Value
20091102 Best Practices: Lessons Learned In What SMB's Want From Their ERP Provider
20091006 Tuesday's Tip: Why Free Software Ain't Really Free
20090504 News Analysis: Oracle Waives Fees On Extended Support Offerings
20080909 Trends: What Customers Want From Maintenance And Support
20080215 Software Licensing and Pricing: Stop the Anti-Competitive Maintenance Fee Madness
20090405 Monday's Musings: Total Account Value, True Cost of Ownership, And Software Vendor Business Models
20090324 Tuesday's Tips: Five Simple Steps To Reduce Your Software Maintenance Costs
20090223 Monday's Musings: Five Programs Some Vendors Have Implemented To Help Clients In An Economic Recession
20091012 Research Report: Customer Bill of Rights – Software-as-a Service
20090910 Tuesday's Tip: Note To Self – Start Renegotiating Your Q4 Software Maintenance Contracts Now!
20090721 Tuesday's Tip: 3 Approaches To Return Shelfware
20090127 Tuesday's Tip: Software Licensing and Pricing – Now's The Time To Remove "Gag Rule" Clauses In Your Software Contracts
Reprints
Reprints can be purchased through Constellation Research, Inc. To request official reprints in PDF format, please contact Sales .
Disclosure
Although we work closely with many mega software vendors, we want you to trust us. For the full disclosure policy, stay tuned for the full client list on the Constellation Research website.
* Not responsible for any factual errors or omissions.  However, happy to correct any errors upon email receipt.
Copyright © 2001 – 2013 R Wang and Insider Associates, LLC All rights reserved.
Contact the Sales team to purchase this report on a a la carte basis or join the Constellation Customer Experience!