Event Report: #InforSummit Reveals More Than A Redesigned Infor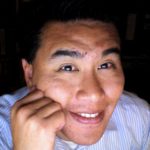 Changes at Infor More Than Cosmetic



Analysts and tech watchers gathered on Valentine's Day, February 14th, 2013, for Infor Summit, a progress check on Infor, the third largest independent applications vendor in the market.  While many customers may not have heard of Infor, most have heard of the brands it has acquired over the last 20 years.  These venerable brands include Baan, BPCS, Epiphany, Hansen, Intentia, Lawson, MAPICS, NXTrend, SoftBrands, and Syteline.   Since industry veteran Charles 'Chuck' Phillips took over Infor, the software vendor has grown revenue from $2.2B to $2.8B.  More impressive, for the past 5 quarters, Infor demonstrated double digit license revenue growth.  Infor is now the third largest private firm in Business Insider's Digital List witha $16B valuation.  The management team emphasized three key tenets of the Infor strategy:
Focus on microverticals. With over 2151 possible market micro verticals, Infor intends to go deeper than the 21 sectors often classified as verticals.  For example, in the wholesale distribution sector, Infor supports micro verticals such as electrical, building materials (BMAT), industrial supply, heating ventilation air conditioning (HVAC), and auto.  For the auto sector, micro verticals include interiors, fixing elements, and  plastics and moldings.

Point of View (POV): Infor's strategy to go deep on micro verticals comes at a time when SAP and Oracle are no longer substantially investing R&D in deep vertical functionality.  By going deeper and more specialized in micro vertical industries, Infor can differentiate on features and functionality desired by customers.  Infor's hired over 800 developers since Charles Phillips joined.  The delivery and support of micro verticals is accomplished as Infor's support folks are co-located with the developers and many key folks are still in their original on-shore development centers.  With 4000 developers just focused on apps, Infor has the economies of scale to focus on micro verticals.
Investment in internet architecture. Infor's design principles begin with architecting software for the internet and embracing a world of heterogeneous apps.  Support for the Open Applications Group Integration Specification (OAGIS) standards allows Infor to standardize on a canonical business language for information integration.  Infor requires its legacy applications to communicate with each other via XML as the common alphabet for identifying business processes and for defining business messages.   Infor has made significant technology investments including updates to the core technology framework Infor ION, the mobility framework Infor Motion, social software platform with Mingle, and analytics via Infor BI.  Infor currently generates $100M in cloud revenues.

(POV): The overall support for OAGIS standards allows Infor's legacy apps to communicate with newer applications and avoid duplicate creation of common components.  This standardization marks the culmination of the original work initiated by Soma Somasundaram, EVP Global Product Development in 2010.  With Infor ION in place, Infor now has an integrative fabric using loosely coupled architecture.  Customers can run legacy apps and also take advantage of new products and solutions.  Moreover, this enables Infor a platform for rapid integration of future acquisitions.  Customers should pay close attention to see what acquired product families have been enabled to take advantage of Infor Ion and what upgrade paths should be made to take advantage of future innovation.  Expect Infor to nudge customers to the cloud as the margins are higher and the pace of innovation is faster.
Creation of a consumer design experience. Infor took advantage of their New York City location to hire designers focused on user experience.  As part of this transformation, they created their own internal agency called Hook & Loop.  Marc Scibelli, VP of Hook & Loop is in charge of the 40 person team behind the design thinking transformation.  From mobile apps to branding, Hook & Loop provides the creative services for Infor (see Figure 1).

Point of View (POV): Duncan Angove, President at Infor's talk about Beauty as a Competence reflected the deep transformation throughout the organization.  Infor's new user experience was first revealed to customers at the 2012 Inforum customer conference.   Users will notice a stark difference between the new apps and the old apps.  When apps begin with user design instead of engineering, the end users benefit.  Customers can expect to see the difference in the new apps but will have to wait for the old apps to catch up.
Figure 1. Flickr Feed Scenes From The Infor Summit
<iframe align=center src=http://www.flickr.com/slideShow/index.gne?user_id=35408001@N04&set_id=72157632767067526&detail=yes frameBorder="0" scrolling=no width="600" height="500"></iframe>
Photos: R Wang & Insider Associates, LLC. All Rights Reserved.
Market Momentum Shows A Shift In Customer Preferences For Outcomes Not Technology
One of Constellation's broad trends for 2012 going into 2013 is the buyer shift from technologies to outcomes.  Recent wins highlighted by Stephan Scholl, one of Infor's Presidents, demonstrate this customer drive for value based outcomes.  At a global manufacturer's healthcare division, they had put on hold an 8 instance SAP project upgrade and consolidation that would have taken more than 24 months to complete and millions of dollars in project consulting.  The goal - upgrade 9 different plants and create a cohesive supply chain.  Infor committed to moving 3 plants over in 12 months and delivered early in 9 months while orchestrating the supply chain for 100's of parts with the other 6 plants.  The result - the customer, a long time SAP customer, made the shift to Infor instead of upgrading on SAP.  Constellation has seen numerous scenarios where the Oracle or SAP upgrade process is now more expensive than a replacement approach..
The Bottom Line:  Infor Intends Not To Be Your Average Enterprise Software Vendor
Infor's resurrection from the dark days of the recession in 2008 highlights what a new management team, $1B of investment, and a focused strategy can achieve.  The October 25, 2010 arrival of Charles Phillips has led to an influx of talented enterprise software executives joining from Oracle, SAP, IBM, and Salesforce.com.   An infusion of $1B from Golden Gate Capital, Summit Partners, and Salesforce.com in last 12 months has provided a much needed cash cushion for investment.  A customer focused strategy on micro verticals and design thinking inspired user experiences is changing the impression of Infor from a collection of legacy has-beens to a forward looking and innovative contender. 
Whether Infor remains private or files for IPO, the company is on the most solid footing since its inception. As the refresh cycle continues for legacy applications, the improvements in product offerings and technology will place Infor in a good position to capture revenue from both its install base and competitors seeking an alternative to the the traditional two-horse enterprise apps race.
Constellation recommends that:
Existing Infor customers should reevaluate their overall enterprise apps strategy with Infor in mind as a key supplier.
New prospects should consider Infor in short lists when micro-vertical requirements play a key role in delivering business value
Oracle and SAP customers considering upgrades should consider Infor in their short lists.
Your POV.
Have you had a good experience with Infor? Are you investing more or less with Infor?  Add your comments to the blog or reach me via email: R (at) ConstellationRG (dot) com or R (at) SoftwareInsider (dot) com.
How can we assist?
Buyers, do you need help with your apps strategy and vendor management strategy?  Trying to figure out how to infuse innovation into your tech strategy? Ready to put the expertise of over 1000 software contract negotiations to work?  Give us a call!
Please let us know if you need help with your next gen apps strategy efforts. Here's how we can help:
Providing contract negotiations and software licensing support
Evaluating SaaS/Cloud options
Assessing apps strategies (e.g. single instance, two-tier ERP, upgrade, custom dev, packaged deployments"
Designing innovation into end to end processes and systems
Comparing SaaS/Cloud integration strategies
Assisting with legacy ERP migration
Engaging in an SCRM strategy
Planning upgrades and migration
Performing vendor selection
Related Resources
20110926 A Software Insider's Point of View - R "Ray" Wang "News Analysis: Infor Launches New Era With Infor 10"
20110426 A Software Insider's Point of View - R "Ray" Wang "Quick Take: Infor and Golden Gate Gain Definitive Agreement To Acquire Lawson For $2B"
20110314 A Software Insider's Point of View – R "Ray" Wang "News Analysis: Infor Extends $1.84B Unsolicited Offer For Lawson"
20101025 A Software Insider's Point Of View – R "Ray" Wang "News Analysis: Charles Phillips Takes Over As CEO Of Infor"
20100625 A Software Insider's Point of View - R "Ray" Wang "News Analysis: Infor Bets On Microsoft"
20100422 A Software Insider's Point of View – R " Ray" Wang "News Analysis: Lawson Puts Its Full ERP Suite Into The Cloud"
20100112 A Software Insider's Point of View - R "Ray" Wang "News Analysis: Lawson Software Closes Healthvision Acquisition for $160M, Deepens Healthcare Specialization"
20090425 A Software Insider's Point of View – R "Ray" Wang " Event Report: Lawson Cue09″
20090313 A Software Insider's Point of View – R "Ray" Wang "Friday's Feature: Snapshots in Enterprise 2.0 UI/UX – Lawson Smart Office
20090612 A Software Insider's Point of View - R "Ray" Wang "News Analysis: Infor Snags SoftBrands for $80M"
20081017 A Software Insider's Point of View - R "Ray" Wang "Event Report: Inforum 2008 Highlights Transition from Acquirer to Builder"
Storify Twitter Feed From The Infor Summit
Reprints
Reprints can be purchased through Constellation Research, Inc. To request official reprints in PDF format, please contact
sales (at) ConstellationRG (dot) com.
Disclosure
Although we work closely with many mega software vendors, we want you to trust us. For the full disclosure policy, stay tuned for the full client list on the
Constellation Research website
.
Copyright © 2001 to 2013 R Wang and Insider Associates, LLC All rights reserved.