Event Report: IFS World Conference 2012 - Innovations Abound Beyond ERP (#IFSWoCo2012)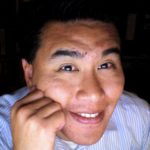 Key Themes Include Mobility, User Experience, and Innovation
Over 1100 IFS customers convened October 15th to 17th, 2012 in Gothenburg Sweden for the IFS World Conference.  The conference brought together the world of projects, service and asset, manufacturing, and supply chain.  The conference highlighted the:

Massive move to mobile. IFS continued their push into their mobile apps portfolio with seven touch apps.  Martin Gunnarsson director of research and development, discussed how the mobile solution addresses three personas: casual, professional, and transactional. IFS Time Tracker addresses project time and attendance reporting, confirmation, etc.  IFS Trip Tracker simplifies travel expense reporting.  IFS Sales Companion helps sales professionals manage their accounts, tasks and opportunities. IFS Quick Reports provide the ability to create and view ad-hoc reports on a mobile device.  IFS Quick Facts enables fast keyword search of any object in IFS Applications.  IFS Flight Log allows the management of platform operational data in the aerospace and defense industry.  IFS Support Companion delivers interaction with IFS support centers.

Point of view (POV): The move to mobile continues the user experience emphasis of IFS.  These new Touch Apps address specific work processes and allow for quick to complete tasks.  By calling on services running inside IFS Cloud, users gain direct access without having to talk to the ERP back end.  IFS should be lauded for support of the three key mobile apps ecosystems: Google Play Store, Apple App Store and Windows Marketplace.  pushing out to public apps stores provides customers with an easy and frictionless experience.  Customers and prospects can expect more touch apps to address areas in CRM, HR, reporting, search, and projects in 2013.
Launch customers on IFS Applications 8. Customers on hand at the conference provided upfront honesty of the migration to IFS Applications 8Early adopters, Remmele Engineering, Portsmouth Aviation, VBG Group, Bright Point, and Teracom shared insights on their move to IFS Applications 8.  Some customers moved from IFS 2003, others from IFS 7.5.  Right now 40% of the customer base has made the move to 7.5 or 8.  IFS has 34000 users are live or implementing and expect 25 customers by year end to be live on IFS applications 8.

(POV): The different release paths, industries, and use cases reinforced the marketing messages that the move to IFS Applications 8 was worth the trouble.  Customers cite the user experience, business intelligence, and the move to mobility as the key reasons for the shift.  Regulatory compliance and new industry specific features also played a significant role.
Beefed up partner program. IFS announced a multitude of partnerships supporting Touch apps.  The partnership with Honeywell brings IFS's field service, supply chain, and asset management with Honeywell's scanning and mobile devices to address asset up-time and reliability.  The NEC partnership will extend the reseller relationship and deliver smartphone apps for NEC's customer base. Norwegian Addovation will provide user access and shared documents in IFS Document Management for smartphones.  TimeZynk will deliver social task management solutions for personnel planning, time management, and social networking.  Cedar Bay delivers an inventory and quality assurance processes.  Cooper Software provides customer and supplier reports via email, fax, and EDI.

(POV): IFS is intent on building out its mobile ecosystem.  Using the IFS Cloud as the connection point, partners no longer have to worry about keeping up to date with the ERP backbone.  Thus, Honeywell provides many rugged mobile devices for Android and Windows for asset-intensive industries such as energy, utilities, and oil and gas.  The NEC relationship helps provide access to the Japanese market.  Cedar Bay provides access to UK, France, Spain and the Americas.  Cooper Software reaches out to the UK, Sweden, an France.  Given that many prospects cite security as a key barrier to adoption, IFS may want to establish partnerships with mobile enterprise management vendors to head off this concern.
The Photo Stream From #IFSWoCO2012
<iframe align=center src=http://www.flickr.com/slideShow/index.gne?user_id=35408001@N04&set_id=72157631774362823&detail=yes frameBorder="0" scrolling=no width="600" height="500"></iframe>
Source: R Wang. All rights reserved.

The Bottom Line: Users Seek Innovation In Enterprise Software That Aligns With Industry Specific Solutions

Conversations with over 35 IFS customers confirms recent survey work that shows mid-market customers seek turn-key, last mile solutions.  Users turn to IFS as an alternative to SAP or Oracle for its innovation in mobile, user experience, and purpose built solutions.  Over the next 24 to 36 months, prospects and customers can expect more innovation to be driven by vendors who deliver industry specific solutions.  The Five Pillars Of Consumer Tech (e.g. social mobile, cloud, big data, and unified communications) will continue to play a key role in driving enterprise innovations.
Your POV.
Have you considered a purpose built industry solution? Does user experience and mobility matter in your vendor selection? Ready to upgrae your ERP?  How important is mobile for your organization?  Add your comments to the blog or reach me via email: R (at) ConstellationRG (dot) com or R (at) SoftwareInsider (dot) com.
Related Resources
News Analysis: IFS Acquires Metrix To Boost Mobility And Service Management
Research Report: How The Five Pillars Of Consumer Tech Influence Enterprise Innovation
Reprints
Reprints can be purchased through Constellation Research, Inc. To request official reprints in PDF format, please contact Sales .
Disclosure
Although we work closely with many mega software vendors, we want you to trust us. For the full disclosure policy, stay tuned for the full client list on the Constellation Research website.
* Not responsible for any factual errors or omissions.  However, happy to correct any errors upon email receipt.
Copyright © 2001 – 2012 R Wang and Insider Associates, LLC All rights reserved.
Contact the Sales team to purchase this report on a a la carte basis or join the Constellation Customer Experience!