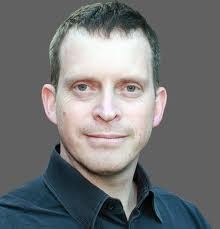 Press Release: Gavin Heaton Joins Constellation Research to Provide Digital Marketing Research and Advisory Services
Digital Media Luminary to Launch Constellation's Newest Research Theme, Digital Marketing Transformation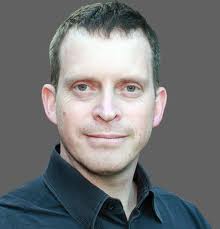 SYDNEY, AUSTRALIA – Constellation Research, Inc., the award-winning research and advisory firm focused on helping clients navigate emerging and disruptive technologies announced today the addition of esteemed digital media pioneer, Gavin Heaton to the research team as Vice President and Principal Analyst. Heaton will lead Constellation's latest business-focused research theme, Digital Marketing Transformation. Heaton's research, which focuses on the changing role and expectations of CMOs, the fusion of marketing channels and change-driven marketing innovation, expands Constellation's ability to provide digital marketing research and advisory services to its early adopter clients worldwide.
Heaton'sresearch and advisory will enable clients to take advantage of the convergence of media, technology, brands, and business. Specifically:
Understanding where social media fits within the business landscape
Aligning business and online engagement strategies
Channeling the passion of employees toward the achievement of business goals
Heaton commented: "We are seeing a dramatic shift in the role of marketing. Advertising is under pressure, social is changing our customer relationships and the Consumerization of IT is changing the way we do our work. There has never been so much change or opportunity. I'm excited to help chart the course between marketing, technology, customers and vendors."
 
Heaton has been at the forefront of technology driven marketing innovation for the past 20 years. Recently Heaton served as Social Media Director for SAP's Premier Customer Network. He is also the co-instigator of the ground-breaking crowdsourced marketing book series The Age of Conversation.
"The move to digital changes how quickly, effectively, and relevantly we listen, test, engage, and anticipate," says Constellation CEO, R "Ray" Wang. "Gavin is among a handful of people who not only understands this shift to digital marketing, but also brings a converged experience from agency, enterprise, and client side. Our clients expect an experienced and trusted advisor who can speak their language and translate to the IT folks. In fact, our clients seek outcomes, not technologies. Consequently, Gavin's experiences take them one step further towards this objective. As Constellation builds out our business themed research, expect us to serving more and more of the C-Suite."
DIGITAL MARKETING TRANSFORMATION
Digital Marketing Transformation is the newest business-focused research theme at Constellation Research, Inc. The C-suite is realizing the futility of remaining analog in a digital world. CMOs can no longer live in the campaign to lead process - CMOs must also involve themselves in big data and analytics, social and community building, reputation, and loyalty. The future is real time convergence and its name is digital.
COORDINATES
Twitter: @servantofchaos
Website: www.servantofchaos.com
Linkedin: au.linkedin.com/in/servantofchaos
Geo: Sydney, Australia
ABOUT CONSTELLATION RESEARCH
Constellation Research is a research and advisory firm focused on disruptive and emerging technologies. This renowned group of experienced analysts, led by R "Ray" Wang, focuses on business themed research including the Future of Work; Next Generation Customer Experience; From Data to Decisions; Matrix Commerce; Technology Optimization and Innovation; and Consumerization of IT and the New C-Suite.
Constellation's collection of prestigious analysts bring real world experience, independence, and objectivity to client solutions that span cross-role, cross-functional, and cross-industry points of view. Clients join Constellation Research for a fresh and business focused perspective.
Unlike the legacy analyst firms, Constellation Research is disrupting how research is accessed, what topics are covered, and how clients can partner with a research firm to achieve success. Over 100 clients have joined from an ecosystem of buyers, partners, solution providers, c-suite, board of directors and vendor clients.
For more information about Constellation Research, visit www.ConstellationRG.com
***
Constellation Research, Constellation SuperNova Awards and the Constellation Research logo are trademarks of Constellation Research, Org. All other products and services listed herein are trademarks of their respective companies.