News Analysis: Biz360 Acquisition Signals Attensity Group's Move Into Social CRM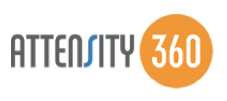 eService Meets Social Media Monitoring, A Natural Evolution To SCRM

On April 28th, Attensity Group, an eService and semantic analytics provider announced its acquisition of Biz360, a social media monitoring (SMM) and community platform player.  Conversations with Attensity's CMO, Michelle DeHaaf, highlight the importance of listening platforms in Attensity's overall social CRM (customer relationship management) and overall CRM strategy.  Key themes in this announcement include filling in more of the SCRM footprint by:
Building on a social media monitoring foundation. With a significant base of listening options in media, consumer opinion, and online conversations, Biz360 delivers one of the largest listening posts in the market.  Other overlapping core assets from Biz360 include its natural language processing (NLP) engine that measures sentiment, identifies conversations, and determines buzz.  Attensity should find synergies with its customer/text analytics, research & discovery, and intelligence applications.

Point of View (POV): The heart of social CRM begins with social customer insights or F1. Organizations focusing on the 5M's (i.e. monitoring, mapping, management, middleware, and measurement) start with SMM tools to monitor, map, and measure online channels.  Attensity now has the capability to tie SMM to its core technologies in semantic engines, BPM tools, text analysis, knowledge management, and content management.  Should the integration go smoothly, customers will benefit from a Social CRM offering that ties back to CRM processes, delivers actionable insight, and delivers meaningful customer engagement in the support and marketing use cases.
Leveraging a previous partnership with Biz360. Existing partnership with Biz360 will continue with the integration of the listening platform into the summer release of Engagement 2.0.  Future plans include deeper integration into the knowledge base.

POV: Customers can expect Attensity to continue to expand the Biz360 SaaS platform to include more semantic capabilities for analysis, sentiment, response, and knowledge management.  The SaaS deliver model of Attensity360 should provide customers with more rapid time to market innovations from the merger.
The Bottom Line For Buyers - Expect One Step Closer to SCRM

Attensity's acquisition of Biz360 provides customers with more coverage in the 18 use cases of SCRM.  The move should come as no surprise.  Customers in this space can expect more M&A activity over the next 18 to 24 months.  The good news - vendors making core technology acquisitions typically work to integrate platforms and improve the product offering.  For instance, Biz360 customers can expect the organizations to remain in tact with Biz 360's President and CEO, Brad Brodigan joining as an SVP and General Manager.  However, with all M&A, customers should stay vigilant about retaining key service and support staff, providing input into product direction, and maintaining favorable software licensing and contract terms. Further, customers can expect Attensity to continue to expand its offerings and continue with other strategic acquisitions.
The Bottom Line For Vendors - Social Media Monitoring Platforms Matter

Jive's acquisition of FiltrBox and Attensity's acquisition of Biz360 signal the beginning of a new round of M&A activity in both the SCRM and SMM space.  Social media monitoring forms the foundation of all SCRM initiatives.  Through this social customer insight, successful Social CRM and CRM solutions can then deliver tighter integration with existing CRM processes and systems and also provide a strong analytical and master data management foundation.   This social media metadata forms the heart of all future activities.  Expect vendors such as Alterian, BuzzGain, Cymfony, Radian6, Scout Labs, Viralheat, Visible Technologies, and others to continue forming key partnerships or be acquired by other providers in the SCRM ecosystem.
Your POV.
Are you a Biz360 customer?  How do you feel about the acquisition?  As an Attensity customer does this acquisition encourage you to expand your footprint with Attensity?  In the market for social CRM solutions and have a question?  You can post or send on to rwang0 at gmail dot com or r at softwaresinsider dot org and we'll keep your anonymity or better yet, join the
community
!
Please let us know if you need help with your Social CRM efforts.  Here's how we can help:
Assessing social CRM readiness
Developing your social CRM  strategy
Vendor selection
Implementation partner selection
Connecting with other pioneers
Sharing best practices
Related resources and links
Disclosure
Although we work closely with many SCRM vendors, we want you to trust us more.  Neither Biz360 nor Attensity is currently a client of Altimeter Group or Insider Associates, LLC.  For the disclosure policy please refer here.Copyright © 2010 R Wang and Insider Associates, LLC. All rights reserved.