News Analysis: Salesforce.com and VMware Up The Ante In The Cloud Wars With VMforce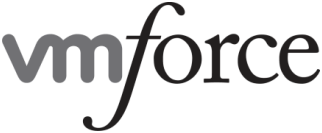 VMWare and Salesforce.com Battle For The Hearts And Minds Of Cloud-Oriented Java Developers
On April 27th, 2010, Salesforce.com, [NYSE: CRM] and VMware, Inc. (NYSE: VMW) formed VMforce, a strategic alliance to create a deployment environment for Java based apps in the cloud.  The Platform-as-a-Service (PaaS) offering builds on Java, Spring, VMware vSphere, and Force.com.  Key themes in this announcement:
Growing the developer ecosystem. VMware and Salesforce.com realize that the key to growth will be their appeal to developers.  The VMforce offering courts 6 million enterprise Java developers and over 2 million using SpringSource's Spring framework with an opportunity to build Cloud 2 applications.  VMware brings application management and orchestration tools via VMware vSphere.  Salesforce.com opens up its applications, Force.com database, Chatter collaboration, search, workflow, analytics and mobile platforms.

Point of View (POV): By betting on Java and the Spring framework for this Cloud2 PaaS, both vendors gain immediate access to one of the largest developer communities in the world.  Salesforce.com developers no longer have to use the highly flexible, but very proprietary APEX code base to create Cloud2 apps.   Java developers can now reach the large base of Salesforce.com customers and use the Salesforce.com apps and Force.com.
Creating cloud efficiencies for Java development. VMforce brings global infrastructure, virtualization platform, orchestration and management technology, relational cloud database, development platform and collaboration services, application run time, development framework, and tooling to the cloud.  Organizations can build code in Java and integrate with apps in Salesforce.com without having to retrain existing resources.  Environments can scale as needed and take advantage of the massive economies of scale in the cloud.

POV: As with all PaaS offerings, cost and time savings include not dealing with hardware procurement, pesky systems management software, configuration and tuning, and multiple dev, test, and production environment set up.  Developers can focus on business value not infrastructure.  What will they do with their free time not scaling up databases and app servers?
The Bottom Line For Buyers - Finally, A Worthy Java Competitor To Azure And An Upgrade Path For Force.com

VMware's acquisition of SpringSource may have seemed strange in October 2009.  However, SpringSource brings an Eclipse-based IDE, Apache, and Tomcat tools to the table.  vSphere delivers the ability to migrate workloads and manage VM's.  The Hyperic acquisition provides many key PaaS components.   Force.com will deliver the applications, analytics, search, collaboration, and a solid base of applications customers.  The result -- customers can now take advantage of True SaaS solutions and custom build in Java PaaS side by side.  Meanwhile, Salesforce.com can shed the APEX code of the SaaS 1.0 world and moves to an open standard - enterprise Java.   In essence,  organizations can now have their cake and eat it as both VMware and Salesforce.com move to the next generation of Cloud.  While there are many benefits of PaaS, customers moving to VMforce should seek provisions in The Customer Bill of Rights: SaaS.
The Bottom Line For Vendors - Will You Have Your Own PaaS Or Will You Join In?
VMforce represents a new front in the Cloud Wars (see Figure 1).  Similar to the StackWars of the last century, (BEA WebLogic, IBM WebSphere, Microsoft .NET, Oracle Fusion Middleware, and SAP NetWeaver), this war focuses on dominating the tools for creation.  Those legacy vendors who fail to move to the Cloud. adopt PaaS, and deliver true SaaS apps can expect to fade away into history.  Early leaders Google, IBM, and Oracle have some Java PaaS offerings in place.  However, the VMware and Salesforce.com announcement demonstrates first mover advantage in the enterprise Java PaaS Cloud Wars.  Moreover, VMforce now positions itself as a worthy contender to Microsoft's Azure.  Fast followers will most likely try to build on multiple PaaS platforms.   Expect smart system integrators (SI's) to own their own PaaS infrastructure to maintain independence.  Independent PaaS vendors (e.g. Gigaspaces, Gridgain, Imaginea, LongJump, and Rackspace Cloud Tools) will prove to be hot commodities in the next 24 months as they become OEM partners and potential acquisition targets .
Figure 1. Major Players In The Cloud Wars


Your POV
Ready to build in the cloud?  Who do you think will emerge as a competitor in the Java PaaS market?  Will you bet on Azure or a Java PaaS solution?   Add your comments to the discussion or send on to rwang0 at gmail dot com or r at softwaresinsider dot org and we'll keep your anonymity.
Please let us know if you need help with your overall apps strategy.  Here's how we can help:
Assessing SaaS and cloud
Evaluating Cloud integration strategies
Assisting with legacy ERP migration
Planning upgrades and migration
Performing vendor selection
Providing contract negotiations and software licensing support
Related resources and links
Copyright © 2010 R Wang and Insider Associates, LLC. All rights reserved.