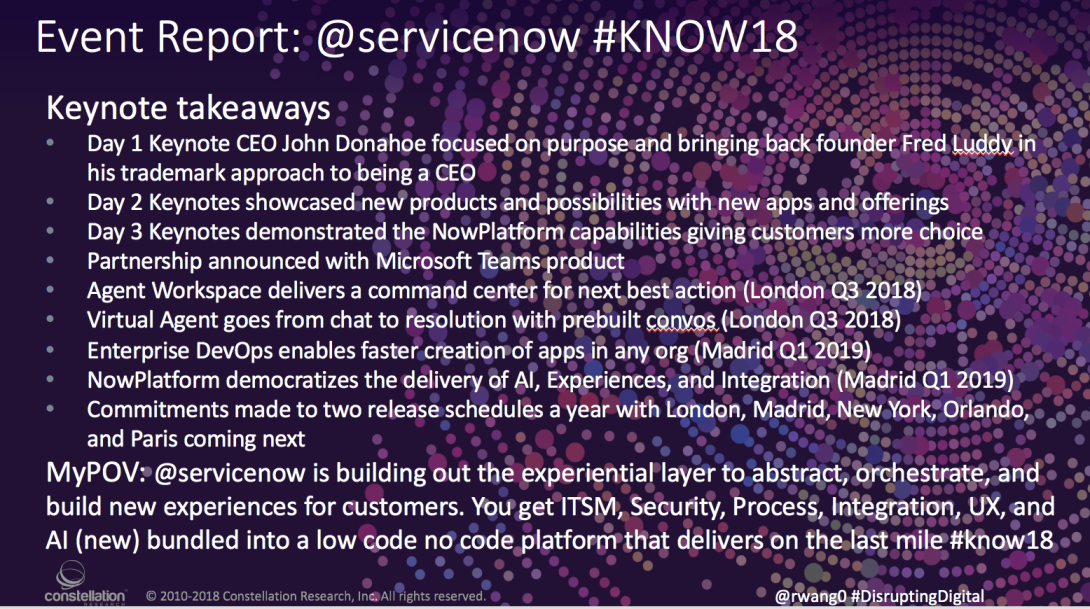 Event Report: @ServiceNow Transforms From #ITSM To Experience Orchestration #know18

It's The Experience, Stupid!
Over 18,000 customers, partners, prospects, and influencers gathered at the Sands Convention Center and Expo in Las Vegas for the annual ServiceNow Knowledge Event (see Figure 1).  The vendor best known for its success in IT Service Management has been on a growth tear.  In March 2017, CEO Frank Slootman handed over the reigns to John Donahoe of eBay and Bain fame.  His goal is to bring a consumer experience and brand to the enterprise story as ServiceNow expands its reach within the organization to new roles from employee experience (EEX) to customer service management (CSM).
Figure 1. The Massive Investment In Four Pillars of Customer Success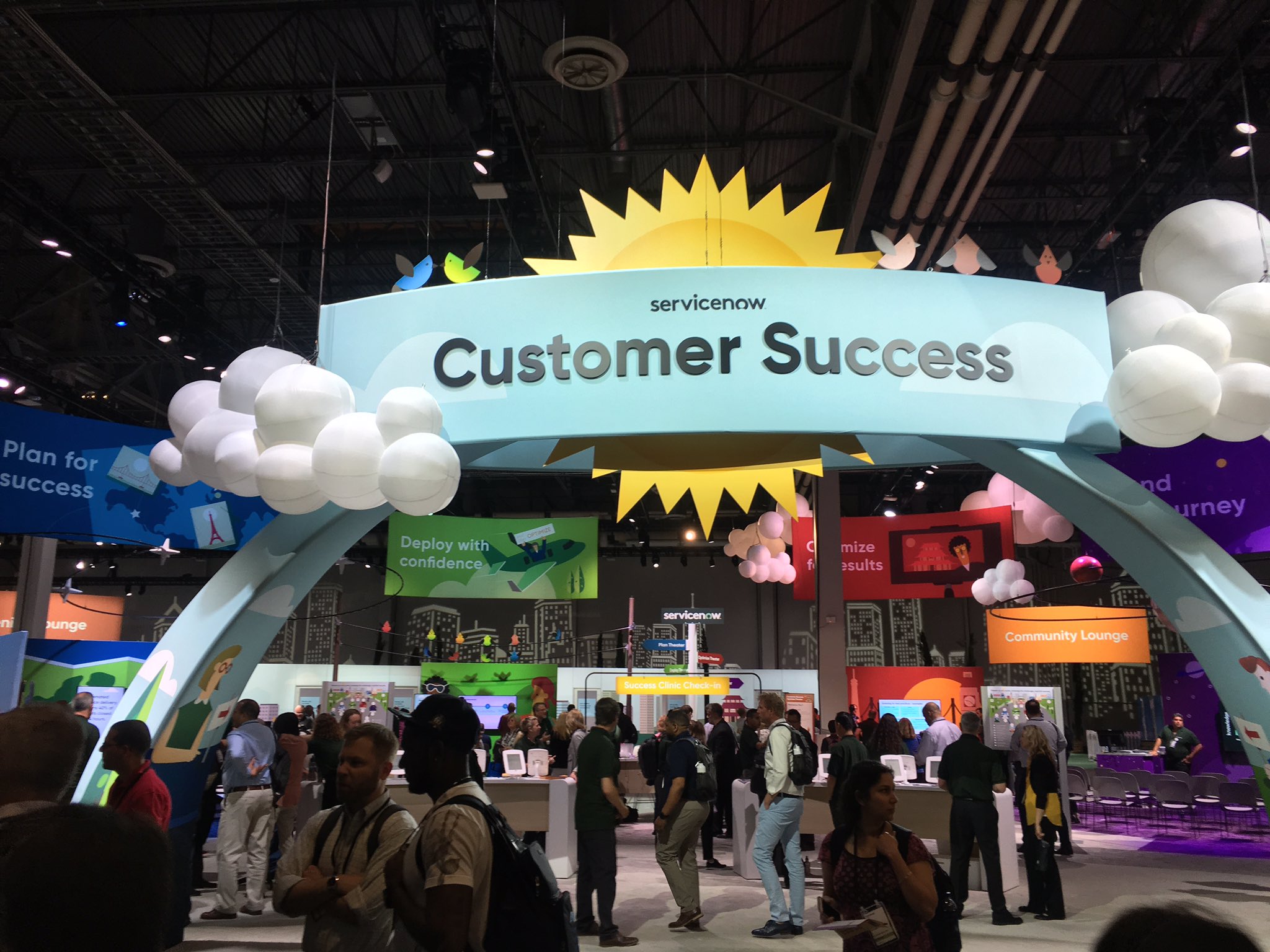 While the Day 1 keynote with CEO John Donahoe felt like a long in the tooth Bain & Company purpose exercise in finding your mission, organization, and goals, the Day 2 keynote with Chief Product Officer C.J. Desai, showcased to customers, prospects, and partners the ServiceNow product pipeline and release schedule (see Figure 2).  The demos artfully and deftly walked through cross-role, inter-departmental, business flows and how ServiceNow can pull from existing transactional and engagement systems to easily craft new experiences in a low code, no code democratized developer fashion.
In the traditional "hangover" Day 3 keynote, Senior VP of DevOps Pat Casey did an excellent job highlighting how organizations can use ServiceNow as a catalyst to bring artificial intelligence into existing systems, ease the pain of integration, and rapidly deliver experiences.  As ServiceNow acquires more components of AI such as the recent Parlo acquisition for natural language understanding (NLU) and conversations as a service (CaaS), customers can bring an AI platform to existing systems with ServiceNow.
Highlights from the three days of keynote include (see Figure 3):
Day 1 Keynote CEO John Donahoe focused on purpose. In his trademark approach to taking over as CEO, he brought back founder Fred Luddy's as chairman of the board.
Day 2 Keynotes showcased new products and possibilities with new apps and offerings
Day 3 Keynotes demonstrated the NowPlatform capabilities giving customers more choice
Partnership announced with Microsoft Teams product
Agent Workspace delivers a command center for next best action (limited release for London Q3 2018 and GA in Madrid Q1 2019)
Virtual Agent goes from chat to resolution with prebuilt convos (London Q3 2018)
Enterprise DevOps enables faster creation of apps in any org (London Q3 2018 and Madrid Q1 2019)
NowPlatform powered for mobile apps (Madrid Q1 2019)
Commitments made to two release schedules a year with London, Madrid, New York, Orlando, and Paris coming next
Figure 2. The ServiceNow Roadmap and Release Schedule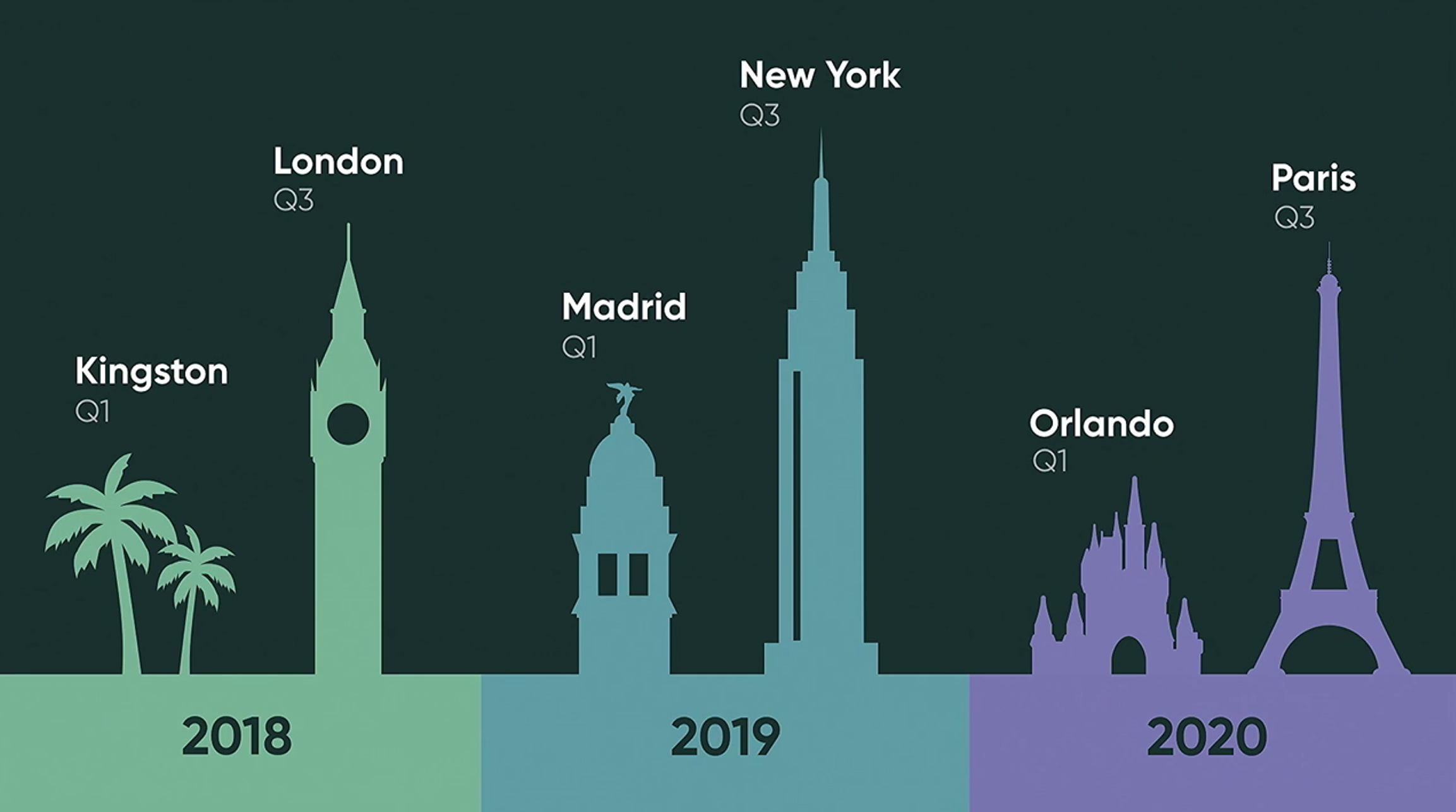 Figure 3. Event Report Summary For ServiceNow Knowledge 2018

The Bottom Line: Customers Use ServiceNow To Deliver On Last-Mile Experiences In The Cloud
Constellation's market leading and fast following clients often use ServiceNow to design, abstract, build, and orchestrate new experiences throughout the enterprise.  After standardizing their cloud vendors for customer, employee, supply chain, finance, and commerce, they often have to bring these systems together.  While customers may have started with ServiceNow for ITSM, their need for last mile experiences has moved beyond just the IT department.  In fact, they often lock down their cloud systems from customizations, configurations, and extensions in their native cloud applications, but tell their teams to build new experiences in ServiceNow.
Why do they choose ServiceNow?  The capabilities of the NowPlatform alllow departments, entities, or roles to craft those new experiences and not have to worry about missing:
ITSM
Security
Process Flow
Integration
UX including easy mobile (new)
AI (new)
As organizations move from transactional systems to eventually AI and Cognitive systems, ServiceNow enables organizations a mechanism to keep their legacy systems and embark on a journey of digital transformation.  This is the heart of Infinite Ambient Orchestration.
ServiceNow has reached a unique point in the marketplace where they must understand how their platform plays a key role in enabling enterprises to succeed in their efforts.  Constellation believes that ServiceNow will  not only continue to grow organically with new offerings, but also apply its expanding free cash flow to acquire many other technologies and vendors over the next five years.  This will create tension in the market as ServiceNow must determine if they are a platform ecosystem or a direct competitor to many of the systems they connect with.
The partnership models must change over time and require partners who can help customers see the broader vision beyond their large ITSM practices.  And all this comes back to ensuring that the leadership team truly understands their  purpose at the enterprise level.  This is more than a well heeled consultant study that sounds like motherhood, Chevy's, and apple pie or bringing back the founder for credibility.
The good news - ServiceNow has much more substance in product than other vendors with older tech and smaller ambitions.  Customers who make the plunge to expand from IT to business will expedite their ability to complete their digital transformation aspirations.
Figure 4. ServiceNow Helps Customers Move from Transactions To Engagement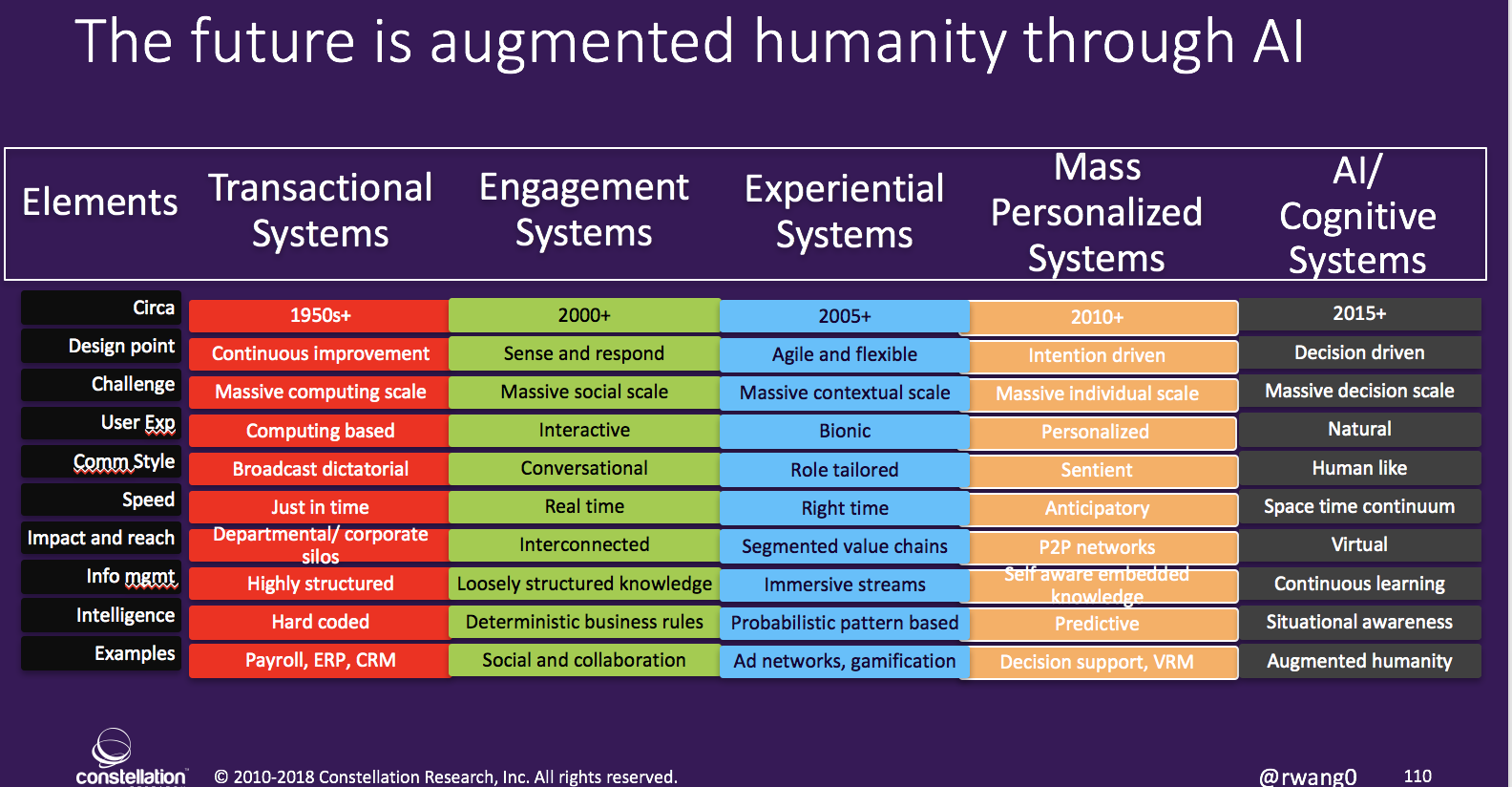 Your POV.
Are you ready to craft new experiences in ServiceNow?  Do you use ServiceNow for ITSM today?  Are your business leaders ready to explore ServiceNow?  Add your comments to the blog or reach me via email: R (at) ConstellationR (dot) com or R (at) SoftwareInsider (dot) org.
Please let us know if you need help with your Digital Business transformation efforts. Here's how we can assist:
Developing your digital business strategy
Connecting with other pioneers
Sharing best practices
Vendor selection
Implementation partner selection
Providing contract negotiations and software licensing support
Demystifying software licensing
Negotiating your ServiceNow contract
Selecting and negotiating with competent implementation partners.
Reprints can be purchased through Constellation Research, Inc. To request official reprints in PDF format, please contact Sales .
Resources And Related Research
Disclosure
Although we work closely with many mega software vendors, we want you to trust us. For the full disclosure policy,stay tuned for the full client list on the Constellation Research website. * Not responsible for any factual errors or omissions.  However, happy to correct any errors upon email receipt.
Copyright © 2001 – 2018 R Wang and Insider Associates, LLC All rights reserved.
Contact the Sales team to purchase this report on a a la carte basis or join the Constellation Executive Network