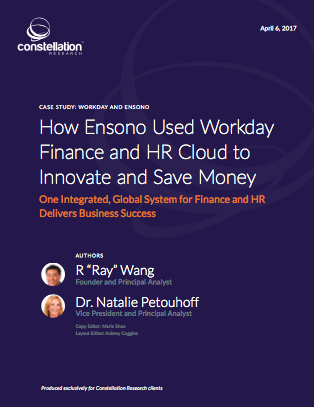 Research Summary: How Ensono Used Workday Finance And HR Cloud To Innovate And Save Money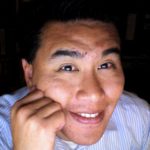 One Integrated, Global System For Finance And HR Delivers Business Success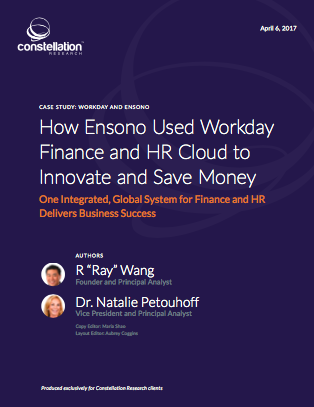 This case study examines Ensono's experience implementing Workday's HR and Finance enterprise applications in the cloud. Ensono provides infrastructure management services for global companies. Ensono delivers next-generation IT solutions and helps organizations plan for optimized, future infrastructures. By implementing Workday, Ensono was able to save millions of dollars by replacing many software systems with just one system, and received many other tangible benefits.
Ensono, which was part of Acxiom, is now a standalone infrastructure management partner. Formerly known as Acxiom IT, it selected a new name to cement its identity as a company capable of supporting clients well beyond the mainframe. The name Ensono is a derivation of the Zen concept "enso", which refers to strength and creativity, and the Italian expression "in sogno" which means "in dreams." Ensono's culture is based on looking at challenges from many different angles to arrive at unprecedented solutions and make unexpected connections. As Acxiom IT was rebranding itself to become Ensono, signifying its commitment to be innovative and to deliver on the brand promise, the hybrid IT solution leader also wanted to solve some internal challenges
Learn how Enson saved $1 million a year through consolidation and elimination of legacy systems.
Click here to purchase the report
Your POV.
Are you ready to transform your ERP? Do you expect cost savings from an upgrade?  Will the shift to the cloud be in your future?  Add your comments to the blog or reach me via email: R (at) ConstellationR (dot) com or R (at) SoftwareInsider (dot) org.
Please let us know if you need help with your Digital Business transformation efforts. Here's how we can assist:
Developing your digital business strategy
Connecting with other pioneers
Sharing best practices
Vendor selection
Implementation partner selection
Providing contract negotiations and software licensing support
Demystifying software licensing
Reprints can be purchased through Constellation Research, Inc. To request official reprints in PDF format, please contact Sales .
Disclosure
Although we work closely with many mega software vendors, we want you to trust us. For the full disclosure policy,stay tuned for the full client list on the Constellation Research website. * Not responsible for any factual errors or omissions.  However, happy to correct any errors upon email receipt.
Copyright © 2001 – 2017 R Wang and Insider Associates, LLC All rights reserved.
Contact the Sales team to purchase this report on a a la carte basis or join the Constellation Customer Experience