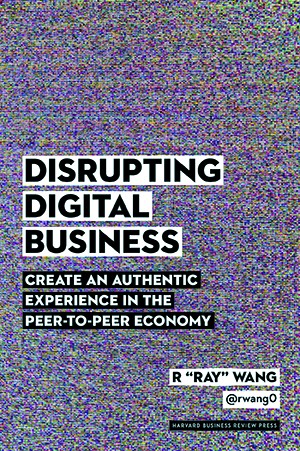 Personal Log: Read Chapter One of Disrupting Digital Business

Exclusive First Chapter Content From Disrupting Digital Business
Read the first chapter of my new book, Disrupting Digital Business, before its publication on May 5, 2015.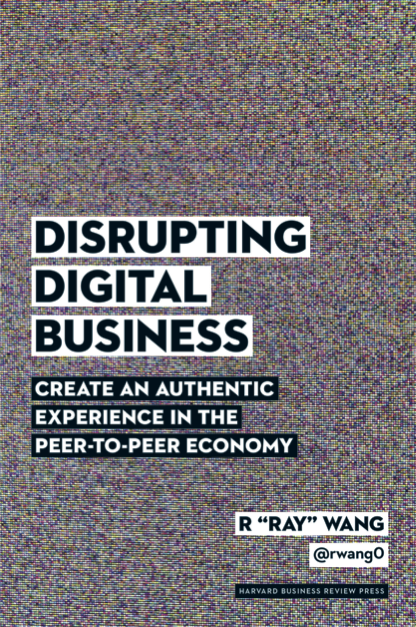 Create an authentic experience in the Peer-to-Peer Economy 
We're standing at the dawn of a digital business revolution. In fact, we barely realize it. As with the beginning of every revolution, those in the midst of it can feel it, sense it, and realize that something big is happening. Yet it's hard to quantify the shift. The data isn't clear. It's hard to measure. Pace of change is accelerating. Old rules seem not to apply.
My new book, Disrupting Digital Business, reveals these revolutionary forces and prepares leaders to dominate digital business.
Disrupting Digital Business will be published May 5, 2015, but you can read chapter one below.
Purchase on Amazon
Bulk Orders: contact [email protected]
About Disrupting Digital Business
Join the Digital Disruption Tour. Events in San Francisco, Atlanta, London, and Amsterdam!
Disrupting Digital Business: Keeping the Brand Promise
Reprinted by permission of Harvard Business Review Press. Excerpted from Disrupting Digital Business: Create an Authentic Experience in a Peer-to-Peer Economy. Copyright 2015. Harvard Business Publishing Corporation. All rights reserved.
Your POV.
Are you ready to disrupt digital business?  Have you ordered the book?
Add your comments to the blog or reach me via email: R (at) ConstellationR (dot) com or R (at) SoftwareInsider (dot) org.
Please let us know if you need help with your Digital Business transformation efforts. Here's how we can assist:
Developing your digital business strategy
Connecting with other pioneers
Sharing best practices
Vendor selection
Implementation partner selection
Providing contract negotiations and software licensing support
Demystifying software licensing
Resources
Reprints
Reprints can be purchased through Constellation Research, Inc. To request official reprints in PDF format, please contact Sales .
Disclosure
Although we work closely with many mega software vendors, we want you to trust us. For the full disclosure policy,stay tuned for the full client list on the Constellation Research website.
* Not responsible for any factual errors or omissions.  However, happy to correct any errors upon email receipt.
Copyright © 2001 -2014 R Wang and Insider Associates, LLC All rights reserved.
Contact the Sales team to purchase this report on a a la carte basis or join the Constellation Customer Experience