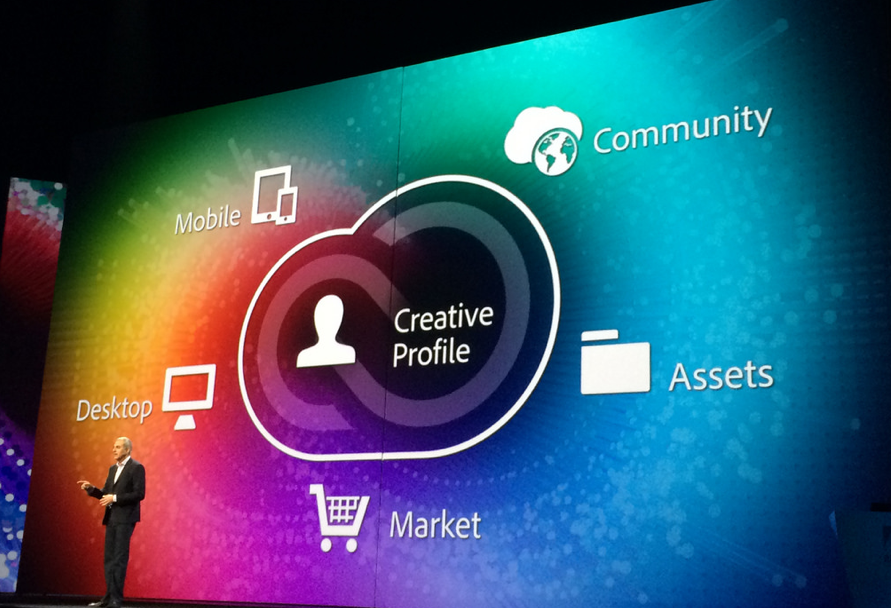 Event Report: Behind The Creative Cloud Announcements At #AdobeMax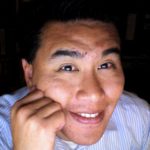 Adobe Launches Massive Creative Cloud Update
Over 6000 art directors, designers, artists, production professionals, influencers, and users descended to the LA Convention Center for the annual creative class pilgrimage known as Adobe MAX.  This year's event lived up to all expectations with massive product announcements, important partnerships, and a delightful trademark Adobe Sneaks session.

Source: Copyright © 2001 -2014 R Wang and Insider Associates, LLC All rights reserved.
Constellation unpacks the key announcements for 2.8 million members now part of the two-year old Creative Cloud family:
Creative Profile brings the Creative Cloud all together.  Adobe brings the entire suite together with Creative Profile.  More than identity, users can move from device-to-device, app-to-app and assets such as photos, colors, fonts, brushes, shapes, text styles, graphics, files, and other assets contextually appear when needed.

Point of View (POV):   The genius behind Creative Profile is the ubiquitous access and creation.  Creative profile is a unification engine across all properties and provides Adobe the ability to deliver personalization at the individual level.  After years of integration, Adobe shows what happens when a suite is redesigned at the atomic (vector) level.  The Adobe team gains massive reuse of code and design.  Side benefits include faster development and release cycles.  Users can move easily between mobile and desktop and back.
New apps capture the spirit of mobile.  A flurry of new mobile apps for capturing inspiration on the go include Adobe Brush CC, Adobe Shape CC, and Adobe Color CC.  The new Adobe Brush CC allows designers to create unique brushes on iPad or iPhone for reuse across Adobe Illustrator CC, Adobe Photoshop Sketch, and Adobe Photoshop CC.   Adobe Shape CC allows you to capture shapes through a variety means including a smartphone camera and create new shapes on iPhone or iPad.  Adobe Color CC captures colors as themes based on the photos that inspire them.  Adobe also announced the public beta of the Creative SDK for iOS and the availability of an Android SDK through private beta.

(POV):  Mobile is more than a device but a way of expression. The new mobile apps highlight how mobile solutions should take full advantage of native capabilities from cameras to touch by allowing users to capture inspiration on the fly.  While the current solutions only support iOS devices, expect more advancements to emerge as the Microsoft Windows partnership gains traction and calls for Android continue to escalate.  In addition, the ability to leverage Creative Cloud sync means mobile and desktop are ubiquitously connected.  Despite the limited number of public API's,  the availability of the Creative SDK enables developers and partners to build new solutions and expand the adoption of the Creative Cloud over time.
Updates to the June release of Adobes mobile apps, plus a new mobile video editing app, show Adobe's responsiveness to customer input.  Adobe Illustrator Draw features a streamlined user interface.  Adobe Illustrator Line allows users to send work to Illustrator CC with access to vector paths for editing.  Adobe Photoshop Mix gains a new cut out feature and is now available for iPhone.  Adobe Photoshop Sketch can send artwork straight to a .PSD file.   The new mobile app, Adobe Premiere Clip allows users to take a quick smartphone video and edit on the mobile device with integration back to Premier Pro for deeper editing.

(POV):  New features and advancements drew "oohs and ahs" from the audience during the main stage keynotes.  In speaking with over 50 attendees, the common denominator was the surprise that Adobe has been able to keep up with the flurry of enhancements.
Adobe makes key updates to desktop tools.  Photoshop CC adds 3D printing capabilities and improved Touch Support for Windows 8.  Illustrator CC adds a wicked cool Curvature tool and new Touch support for Windows 8.  Flash Pro CC gets improved WebGL support and custom brushes.  DreamWeaver CC gains expanded Live View and Creative Cloud Extract.  Premiere Pro CC supports search bins and GPU-optimized playback.  Adobe Muse CC includes SVG suport and Synchronized Text.  After Effects CC adds enhanced 3D pipeline and HiDPI support.  InDesign CC includes Interactive EPUB support and a new Color Theme tool.

(POV):  Attendees feel that Adobe has been very responsive to feature requests and enhancements.  The new desktop tools improve user experience, time savings, and growing support for Windows 8 devices.  The link back to desktop tools from mobile apps show the convergence of mobility and design in the creative spirit.
New Creative Cloud services enable connected creativity and collaboration.  Creative Cloud Market provides curated content.  Creative Cloud Extract allows web designers and developers to share and access design information such as fonts, colors, and CSS when coding mobile and desktop designs.  Creative Cloud Libraries adds a common asset management service for  colors, brushes, text styles, and vector images.  Talent Search provides a market place for creative talent and top brands and companies.

(POV):  New services continue to expand the value of the Creative Cloud ecosystem.  Behance, TypeKit, and file sharing paved the way.  Adobe is in a unique position to completely dominate the creative class experience from digital and creative tools provider to talent market place and creative class ecosystem.
Figure 1. The Scenes from #AdobeMAX 2014
Source: Copyright © 2001 -2014 R Wang and Insider Associates, LLC All rights reserved.
The Bottom Line: Adobe Continues To Dominate Mind Share Among The Creative Class
This year's Adobe MAX demonstrated how the full power of a Creative Cloud suite can accelerate time to market innovations for not only users but also the Adobe development team.  While the push to Creative Cloud may have started from a need to address IP theft and license management, the reality is a series of technical and business benefits that come from rearchitecting the suite for the cloud.   In addition, the growing partnership with Microsoft shows how Adobe can create a potential hedge against Apple despite Apple's dominance among the creative class.  Overall the Adobe team executed an excellent balance of product announcements, partnerships, and ecosystem enhancements.
Your POV.
Feeling creative?  How do you use Adobe's Creative Cloud? Let us know your experiences with Adobe.  Add your comments to the blog or reach me via email: R (at) ConstellationR (dot) com or R (at) SoftwareInsider (dot) org.
Please let us know if you need help with your Digital Transformation efforts. Here's how we can assist:
Developing your digital business strategy
Identifying areas for business model disruption
Connecting with other market leaders and fast followers
Sharing best practices
Vendor selection
Providing contract negotiations and software licensing support
Implementation partner selection
Resources
Reprints
Reprints can be purchased through Constellation Research, Inc. To request official reprints in PDF format, please contact Sales .
Disclosure
Although we work closely with many mega software vendors, we want you to trust us. For the full disclosure policy,stay tuned for the full client list on the Constellation Research website.
* Not responsible for any factual errors or omissions.  However, happy to correct any errors upon email receipt.
Copyright © 2001 -2014 R Wang and Insider Associates, LLC All rights reserved.
Contact the Sales team to purchase this report on a a la carte basis or join the Constellation Customer Experience