News Analysis: SalesLogix Given New Life With Infor Acquisition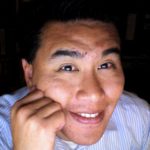 Infor Acquires SalesLogix To Expand Vertical CRM Footprint
On August 14th, New York City headquartered, enterprise software giant, Infor, announced the intent to acquire the assets of Scottsdale AZ, Saleslogix for an undisclosed sum.  For those keeping track of CRM history, Saleslogix was last owned by Sage Group and sold off to Swiftpage, an existing Saleslogix and ACT! partner based in Denver, Colorado.  Swiftpage intended to focus in on digital marketing platforms for small and midsized businesses using the ACT! and Saleslogix producst as the base.



However, the Saleslogix fit appeared to work best with midsized to enterprise customers while ACT! was better targeted to the small to medium sized businesses and individual sales professionals.  Analysis of the deal shows that:
Saleslogix provides a strong industry vertical overlap with Infor. Saleslogix brings vertical industry expertise in construction, financial services, government, healthcare, hospitality, manufacturing, professional services, retail, and transportation.  Some notable customers from the 1700 organizations using Saleslogix include ABC Construction, Aspyra, Big River Telephone, Blue Cross Blue Shield of Tennessee, Cabot Corporation, CNL Investment Co., CORE Realty Holdings, Dollar Thrifty Automotive, Hermanson Construction, Kantar Health,  Mortgage Lenders of America, and Sandals Resorts.

(POV): Constellation sees a strong vertical alignment with Infor's deep vertical industry strategy.  Infor's vertical strengths include government, healthcare, hospitality, manufacturing, and retail. Saleslogix partners often provided deep micro vertical expertise on top of the core cross CRM solution to small and medium sized enterprises.
Infor CRM will gain a modern multi-tenant SaaS based solution. Infor gains a modern cloud-based CRM solution for sales and service.  As part of the Infor CloudSuite, the product will run on the Amazon Web Services (AWS) cloud.  Infor will also continue to develop and support Inforce, the Force.com solution that ties Infor's ERP and Financial appplications with Salesforce.com.

(POV): Saleslogix is one of the earliest CRM vendors to move to the AWS.  The Saleslogix cloud was generally available in June 2010 and has been upgraded since.  Infor customers gains key features from Saleslogix 8.1, launched in January 2014.  The new social media suite compliments Infor Mingle while other key feature releases include a new mobile platform, improved outlook synchronization, better admin integration, and expanded browser support.  The Mobile 3.0 release provided a modern responsive design interface.  However, given Infor's track record, customers can expect Infor's Hook and Loop design team to massively improve on the existing user experience with cutting edge design to match existing Infor's newer product lines.
The Bottom Line
Infor's Saleslogix acquisition breathes new life to the Saleslogix customer and partner base.  Constellation sees this as a good move for Saleslogix and Infor customers in general.  While Swiftpage did a decent job managing the acquisition and improving the product, Infor's deeper R&D budget, well paired vertical customer base, and mid market to enterprise focus provides a better fit for long term growth.  Existing Infor customers should gain a cloud based CRM that will be enhanced and developed with vertical focus and strong integration frameworks through Infor ION.  In addition, Infor intends to bring over 105 employees from the Saleslogix team.
Your POV.
Are you a Saleslogix customers?  Do you see this as a positive or negative move?  As an existing Infor customer, will this make you more likely to adopt the Infor CRM product? Add your comments to the blog or reach me via email: R (at) ConstellationR (dot) com or R (at) SoftwareInsider (dot) com.
Please let us know if you need help with vendor selection efforts.  Here's how we can assist:
Vendor selection
Implementation partner selection
Connecting with other pioneers
Sharing best practices
Designing a next gen apps strategy
Providing contract negotiations and software licensing support
Demystifying software licensing
Related Research:
Reprints
Reprints can be purchased through Constellation Research, Inc. To request official reprints in PDF format, please contact Sales .
Disclosure
Although we work closely with many mega software vendors, we want you to trust us. For the full disclosure policy, stay tuned for the full client list on the Constellation Research website.
* Not responsible for any factual errors or omissions.  However, happy to correct any errors upon email receipt.
Copyright © 2001 – 2014 R Wang and Insider Associates, LLC All rights reserved.
Contact the Sales team to purchase this report on a a la carte basis or join the Constellation Customer Experience!