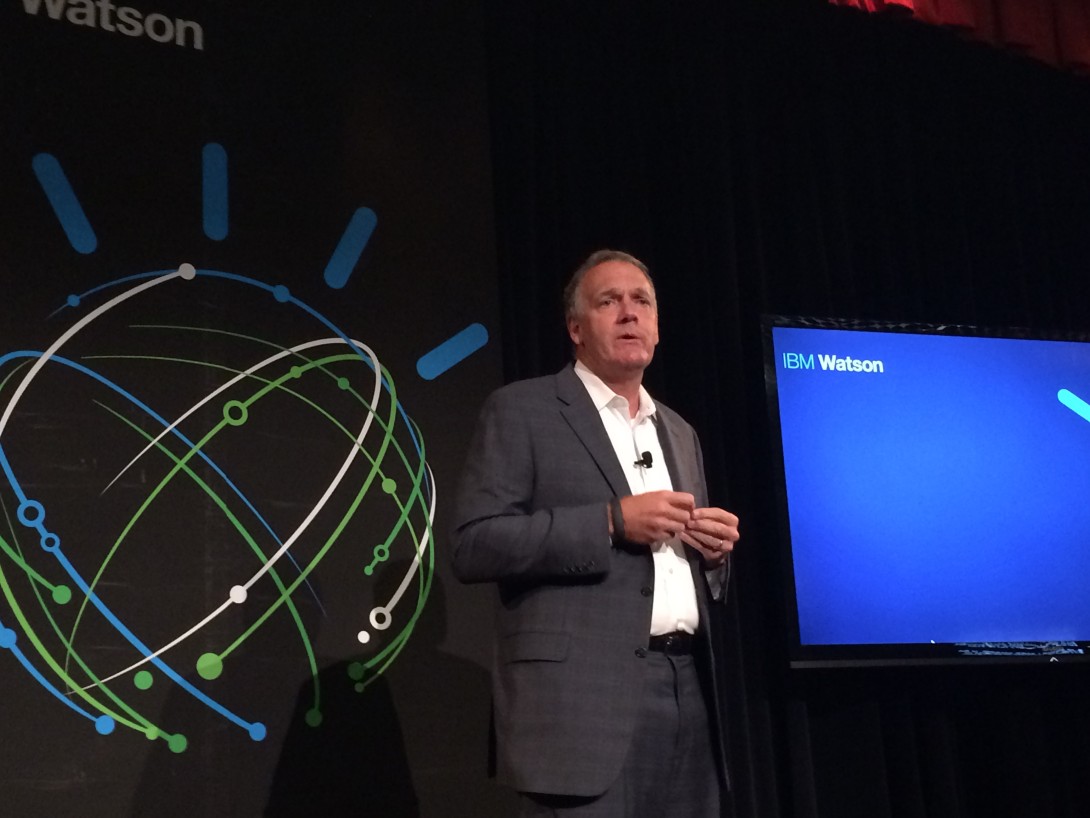 News Analysis: IBM Watson Announces Data Driven Discovery Solution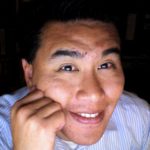 New Discovery Advisor Solution To Help Researchers Answer The Tough Problems Never Answered Before
On August 28th, 2014 at the Museum of Art and Design in New York City, The IBM Watson group launched Discovery Advisor.  Mike Rhodin, SVP of IBM's Watson Group, welcomed the audience to the Age of Discovery (see Figure 1).  In addition, Tom Malone,  Patrick J. McGovern Professor of Management at MIT discussed the new era of discovery with solutions such as Cognitive Computing.  Key announcements show how Discovery Advisor:
Figure 1. Mike Rhodin welcoming the crowd to the Age of Discovery
 Source: R Wang and Insider Associates, LLC All rights reserved.
Automates and augments human expertise. The discovery process comprises of four key areas: perceiving, reasoning, relating, and learning. IBM Watson stated goal is to "enable researchers to answer the tough research problems that have never been answered before".  Watson Discovery Advisor understands natural language and reads/ingests journals, manuals, blogs, and social media (in the future) to perceive.  Reasoning is achieved by making inferences, discovering relationships between concepts and definitions, determining pro's and con's, and providing context for complex problems. Watson relates concepts and personalizes interactions by tailoring responses, adapting and evolving, and delivering information in context with each interaction.  More importantly, Watson learns by training with human experts without any preset rules.  This self learning approach is the basis to the Watson Discovery Advisor (see Figure 2).

Point of view (POV): In conversations with Soledad Cepeda, Director of Epidemiology at Janssen Research and Development, she explained how Discovery Advisor is ingesting research journals to automate and improve the research process to drive faster time to insight.  David Aldous, Head of Lead Generation to Candidate Realization at Sanofi described better return on R&D for therapies using the power of Watson to digest information internally and externally.  James Briscione, Director of Culinary Development at the Institute for Culinary Education discussed the recipe creation process and creation of new menus such as Austrian Chocolate Burritos.
Addresses discovery challenges across different industries.  Examples from industries included life sciences and research, engineering, public safety, and consumer.  City of Tuscon, Institute for Culinary Education, Institute for Electrical and Electronics Engineers, Janssen Research and Development, and The New York Genome Center showcased how Watson Discovery Advisor could be applied across a breadth of industry verticals.  Key challenges these industries over come include: 1) fragmented experiences where there are too many data sources to humanly review, and tools are limited to querying and reporting, 2) low probabilities of research success where data is siloed and stymied by processes, 3) lengthy and low return on investment projects that have high data crunching requirements and massive corporate compliance requirements.

(POV): Two criteria emerge for common elements well suited for Discovery Advisor. First, professions that generate massive amounts of information beyond human capacity to consume and digest this information.  Second, professions that have a traditional apprentice approach to gaining expertise.  For life sciences and research, the rapid pace of information created has exceeded the human capacity to apply the latest collective intelligence.  David Goldstein, Lead Director for the Institute of Electrical and Electronics Engineers (IEEE), showed Watson could ingest tens of millions of patents and engineering documents and enable engineers to find answers in minutes versus months.  In law enforcement, Roberto Villasenor, Chief of Police in the City of Tuscon showed how the toughest crimes could be not only solved but also potentially prevented.  Consumer areas such as travel and food have been demonstrated at previous events.  However, the food prepared by IBM Watson Chef was definitely a great part of the experience in showing how new pallets and flavors can be created.
Figure 2. The Architecture Behind IBM Watson Discovery Advisor

Source: IBM
The Bottom Line: The Age of Augmented Humanity Has Arrived
IBM Watson is basically augmenting humanity by converging of artificial intelligence, natural language processing, dynamic learning, and hypothesis generation to render vast quantities of data intelligible to help humans make better decisions. The ability to self-learn enables continuously reprogramming. These advancements represent a new class of technology to enable human and machine-guided decisions. Cognitive computing drives augmented humanity, where the sum of our collective insights and data can be served up at the right time in the right context. As IBM Watson continues to learn and grow, customers can expect new innovations to be suggested by IBM Watson (see Figure 3).  While this is hard to develop today, IBM Watson Discovery Advisor is as packaged as it gets in today's market and customers looking to solve the tough innovation problems ahead should consider how this class of technologies can provide a unique competitive advantage.
Figure 3. The Progression of IBM Watson in The Age of Discovery

Source: IBM
Flickr Stream From IBM Watson Discovery Advisor Launch
 Source: R Wang and Insider Associates, LLC All rights reserved.
Your POV.
Are you looking to reduce the time to market for discovery?  Do you see the possibilities of how a solution such as IBM Watson Discovery Advisor can transform your business?  Are you ready to test drive these solutions? Add your comments to the blog or reach me via email: R (at) ConstellationR (dot) com or R (at) SoftwareInsider (dot) com.
Please let us know if you need help with vendor selection efforts.  Here's how we can assist:
Vendor selection
Implementation partner selection
Connecting with other pioneers
Sharing best practices
Designing a next gen apps strategy
Providing contract negotiations and software licensing support
Demystifying software licensing
Related Research:
Reprints
Reprints can be purchased through Constellation Research, Inc. To request official reprints in PDF format, please contact Sales .
Disclosure
Although we work closely with many mega software vendors, we want you to trust us. For the full disclosure policy, stay tuned for the full client list on the Constellation Research website.
* Not responsible for any factual errors or omissions.  However, happy to correct any errors upon email receipt.
Copyright © 2001 – 2014 R Wang and Insider Associates, LLC All rights reserved.
Contact the Sales team to purchase this report on a a la carte basis or join the Constellation Customer Experience!