News Analysis: HootSuite Acquires uberVU For Analytics And Enterprise Growth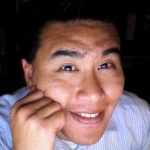 HootSuite Prepares For Enterprise Growth



On January 22nd, 2014, Hootsuite announced its acquisition of analytics provider uberVU for an undisclosed sum. The Bucharest, Romania and Cambridge, MA based software company brings 42 employees and over 200 customers to HootSuite. Key insights for customers and prospects include:
uberVu provides Hootsuite with enterprise class analytics. uberVU's technology aggregates, analyzes, and distributes real time social data. The solutions supports data sources such as blogs, forums, and social networks. HootsSuite intends to keep uberVU as a separate offering and integrate the products over time.

Point of View (POV): Most big data and analytics solutions in the social and cloud space are misnomers. In fact, these solutions often provide simple, retroactive reporting and dashboards. The addition of uberVU will allow HootSuite users to gain real-time analysis and future industry specific benchmarking capabilities. Moreover, Hootsuite has invested in an increasing set of enterprise features over the past three years (see Figure 1). This analytics acquisition marks a commitment to enterprise class features.
HootSuite gains key clients. uberVU brings big brands and enterprise logos to HootSuite. Marquee names span across a variety of industries including Ariad, Dassault Systems, DDB, Fujitsu, Getty Images, Giant Eagle, Indiegogo, JDRF, L'Occitane, Method, NBC, Phillips, SC Johnson, Method, NBC, Phillips, and Wolverine Worldwide.


(POV):

Using globalization and in-depth industry thought leadership, the uberVU team had grown the company via international enterprise expansion. Most customers praised uberVU for a fair pricing model based on streams, not mentions. HootSuite intends to keep this pricing.
Figure 1. HootSuite's Product Roadmap Represents A Methodical March To Enterprise


Source: HootSuite
The Bottom Line: Customers Should Demand Better Analytics From Their Vendors

Most HootSuite customers have had positive comments about the core social media management offering. However, a key area of opportunity has been better analytics. This acquisition provides a short term solution for existing customers. However, the true benefit arises when HootSuite integrates uberVU into the overall user experience.
Your POV.
As a HootSuite customer are you excited about improved analytics? As a uberVU customer, do you have any concerns with the acquisition? Are you embarking on a digital business transformation? Let us know how it's going! Add your comments to the blog or reach me via email: R (at) ConstellationR (dot) com or R (at) SoftwareInsider (dot) org.
Please let us know if you need help with your Customer Centricity and Digital Business transformation efforts. Here's how we can assist:
Assessing customer centricity readiness
Developing your digital business strategy
Connecting with other pioneers
Sharing best practices
Vendor selection
Implementation partner selection
Providing contract negotiations and software licensing support
Demystifying software licensing
Related Research:
Reprints
Reprints can be purchased through Constellation Research, Inc. To request official reprints in PDF format, please contact Sales .
Disclosure
Although we work closely with many mega software vendors, we want you to trust us. For the full disclosure policy, stay tuned for the full client list on the Constellation Research website.
* Not responsible for any factual errors or omissions. However, happy to correct any errors upon email receipt.
Copyright © 2001 – 2014 R Wang and Insider Associates, LLC All rights reserved.
Contact the Sales team to purchase this report on a a la carte basis or join the Constellation Customer Experience!