Trends: 10 Trends for #Cloud Computing in 2014 To Dominate #Digital Disruption [Slide Share]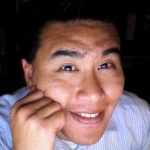 Ten Trends For Cloud Computing In 2014 To Dominate Digital Disruption
Constellation's cloud computing research falls under the Tech Optimization and Innovation business theme and throughout other areas where applications are applied.  The trends for 2014 cover across the entire cloud stack.
Holger Mueller, VP and Principal Analyst, covers the impact of Infrastructure as a Service (IaaS) and Platform as a Service (PaaS) as well as HR Technologies in the Future of Work.  R "Ray" Wang researches the impact of Cloud Computing on business strategy and the application landscape.
Below are the 2014 trends for Cloud Computing.  Join the Constellation experience as we set to help our clients dominate digital disruption.

<iframe src="http://www.slideshare.net/slideshow/embed_code/29546510" width="600" height="400" frameborder="0" marginwidth="0" marginheight="0" scrolling="no" style="border:1px solid #CCC;border-width:1px 1px 0;margin-bottom:5px" allowfullscreen> </iframe> <div style="margin-bottom:5px"> <strong> <a href="https://www.slideshare.net/rwang0/10-trends-for-cloud-computing-in-2014-to-dominate-digital-disruption" title="10 Trends for #Cloud Computing in 2014 To Dominate Digital Disruption" target="_blank">10 Trends for #Cloud Computing in 2014 To Dominate Digital Disruption</a> </strong> from <strong><a href="http://www.slideshare.net/rwang0" target="_blank">R "Ray" Wang & Holger Mueller</a></strong> </div>
Please let us know if you need help with your Cloud and Digital Business transformation efforts.  Here's how we can assist:
Assessing cloud computing readiness
Developing your digital business strategy
Connecting with other pioneers
Sharing best practices
Vendor selection
Implementation partner selection
Providing contract negotiations and software licensing support
Demystifying software licensing
Resources
Reprints
Reprints can be purchased through Constellation Research, Inc. To request official reprints in PDF format, please contact Sales .
Disclosure
Although we work closely with many mega software vendors, we want you to trust us. For the full disclosure policy, stay tuned for the full client list on the Constellation Research website.
* Not responsible for any factual errors or omissions.  However, happy to correct any errors upon email receipt.
Copyright © 2001 -2014 R Wang and Insider Associates, LLC All rights reserved.
Contact the Sales team to purchase this report on a a la carte basis or join the Constellation Customer Experience