News Analysis: Acumatica Raises $10M In Series C Funding, Aims For 1B In Revenue By 2023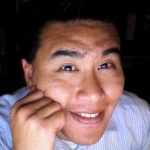 New Funding Round Fuels Road Map And Geographic Expansion




On November 18th, privately held Acumatica announced Series C funding from Runa Capital and Almaz Capital.  The  Kirkland, WA based Acumatica, has been quietly providing its partners a customizable, cloud-based ERP and CRM development platform for the SMB market.  Acumatica's previous rounds were funded by Visma (a KKR company) and Almaz Capital (backed by Cisco).  The announcement is significant because Acumatica intends to:
Expand its partner base into new markets. Acumatica currently has offices in Washington DC, Singapore, and Moscow.  Through affiliates, resellers, and partners,  Acumatica is present in the US, Canada, Mexico, UK, Nordics, The Netherlands, Africa, Middle East, India, and Southeast Asia.  Sales come exclusively from partners.  Thus, the company intends to recruit more partners for high growth markets such as Asia and Latin America.  European expansion will focus on a replacement ERP market of aging systems

Point of View (POV): Early success with Acumatica has come from the ease of use and functional footprint that accelerates a partner's ability to take a solution to market.  However, future growth will require the leadership team to increase its investment in brand awareness and partner enablement.  Expect key hires in partner sales, support, and R&D.  Given the limited number of qualified partners in the market, Acumatica will have to convince partners from competitors to switch.  Early indications show this market traction.  In fact, since August 2013, Acumatica has added 50 partners, bringing the total to 270.



Invest into new product offerings.

The current offering supports a choice of deployment options including on-premises, hybrid, and cloud. Key functionality includes a financial management, project accounting, distribution management, customer management, and development tools for partners.  The core partner offering is Acumatica Studio, an ISV and OEM development platform.  The platform allows for visual, functional, and database customizations.  Partners can also utilize dashboards, integrated reporting engines, and report designers to create customized dashboards for customers.  An early set of content management tools include a business wiki, file management, and website management capabilities.

(POV): From attending the 2013 partner summit, customers can expect greater investment in the mobile platform including native support for various platforms.  Other areas include expanded Office 365 integration, portal improvements, advanced workflow for ERP and CRM, and early HCM functionality such as payroll and workforce management.  Success will also require Acumatica to orchestrate how verticals and micro-verticals enter the marketplace.
The Bottom Line: SMB Customers Have A New Option To Consider For ERP And CRM
Founded in 2007, Acumatica has grown from the grass roots by delivering a solid product.  Today constant innovation of the core platform and careful curation of specialized partners in industries and geographies for last mile delivery has been one pillar of success.  The future requires strong funding to continue growth into new markets, product innovation, and brand awareness.
Continual funding is one proof point that Acumatica is building a solid foundation for growth and demonstrating not only partner traction, but also market success.  While both Almaz Capital and Runa Capital are specialized in helping entrepreneurs and start ups succeed, the next milestone that matters will come from the number of customers live on Acumatica.  Given the constant need for more specialized solutions in the SMB space, this task may not be too daunting in the quest for 1B in revenue by 2023.
However, the real benefit of this funding is market choice.  Acumatica's success is good for customers and prospects.  The market now has a viable option in a rapidly consolidating SMB and enterprise software market.
Your POV:

Are you looking at ERP and CRM replacement? Do you need specialized requirements for your industry?  How are you doing this today? Add your comments to the blog or reach me via email: R (at) ConstellationR (dot) com or R (at) SoftwareInsider (dot) com.
Please let us know if you need help with vendor selection efforts.  Here's how we can assist:
Vendor selection
Implementation partner selection
Connecting with other pioneers
Sharing best practices
Designing a next gen apps strategy
Providing contract negotiations and software licensing support
Demystifying software licensing
Related Research:
Reprints
Reprints can be purchased through Constellation Research, Inc. To request official reprints in PDF format, please contact Sales .
Disclosure
Although we work closely with many mega software vendors, we want you to trust us. For the full disclosure policy, stay tuned for the full client list on the Constellation Research website.
* Not responsible for any factual errors or omissions.  However, happy to correct any errors upon email receipt.
Copyright © 2001 – 2013 R Wang and Insider Associates, LLC All rights reserved.
Contact the Sales team to purchase this report on a a la carte basis or join the Constellation Customer Experience!