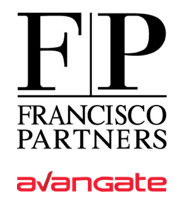 News Analysis: Avangate Acquired By Francisco Partners For Matrix Commerce Capabilities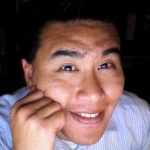 Digital Distribution Leader Gains West Coast VC Backing
On October 7th, 2013, private equity firm, Francisco Partners acquired Avangate, a leader in digital commerce and subscription billing.  Avangate serves over 3,000 customers across more than 100 countries.  Avangate has experienced 70% year over year growth over the past six years.  The deal terms were not publicly disclosed and was led by My Le Nguyen.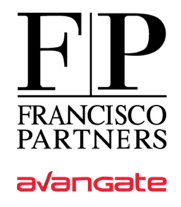 Constellation sees this development significant for buyers and prospects because Avangate:
Gains critical west coast financial community backing. The acquisition of Francisco Partners supposedly includes a buy-out of existing investors.  My Le Ngueyn of Francisco Partners is also an investor and board member at GXS, EF Johnson Technologies, and WatchGuard Technologies.

Point of View (POV): Avangate frees itself from the shackles of non-west coast investors who tend not to invest for high growth and lack the key networks of Silicon Valley based investors.  My Le is a rising star at Francisco and will help Avangate invest in future areas of growth.  The buy out of existing partners and shift to US-based ownership and technology ecosystem is critical to Avangate's continued success trajectory.
Invests in key customer facing and product areas. Avangate provides what Constellation terms as a matrix commerce platform.  The product delivers a unfied online eCommerce, subscription billing, global payments, and reseller & affiliate management offering.  Avangate targets individual developers and large organizaitons such as FICO, Kaspersky, and Software AG.

Point of View (POV): Constellation expects the management team to invest deeper in product development, sales, customer service, and marketing.  Recent customer successes requires Avangate to adequately support its growing vendor customer base with more engineering support, professional services, and product management resources.  Expect continued expansion of Avangate's online commerce and subscription billing capabilities.
Expands geographically and through mergers. New investment round provides opportunities to grow in new digital commerce hot spots as well as fund additional technology and customer base acquisitions.

Point of View (POV): Many opportunities exist in areas with high mobile penetration and digital commerce growth.  Avangate could build upon its international strength given its European founding to expand its presence more into India, Indonesia, and Latin America to support both vendors selling into, as well as exporting out of those rapidly growing markets.
The Bottom Line: Matrix Commerce Platforms Continue To Gain Traction With B2B and B2C Customers
Avangate was founded in 2006 after the first Internet bubble.  Many lessons learned from the first bubble now apply to matrix commerce as the shift to cloud, digital distribution, and the rise of mobility drive brands and publishers to explore integrated and cost effective approaches.  When commerce revolves around the buyer, channels, demand signals, supply chains, payment options, enablers, and big data converge into what Constellation describes as matrix commerce. Matrix Commerce spans across disciplines as people, process, and technologies continue to transform today's commerce models.  Matrix commerce addresses the fusing of demand signals and supply chains.  Customers now realize the need to move to unified solutions instead of integrating a patch work of point solutions.  Consequently, solutions such as Avangate are transforming how digital goods and software publishers distribute, expand, service, and bill for their IP.
Your POV.
Are you looking at new digital distribution options? Are you an Avangate customer?  What are your thoughts on the investment by Francisco Partners?  Add your comments to the blog or reach me via email: R (at) ConstellationR (dot) com or R (at) SoftwareInsider (dot) com.
Please let us know if you need help with your Matrix Commerce and Digital Business transformation efforts.  Here's how we can assist:
Assessing matrix commerce readiness
Developing your digital business strategy
Vendor selection
Implementation partner selection
Connecting with other pioneers
Sharing best practices
Designing a next gen apps strategy
Providing contract negotiations and software licensing support
Demystifying software licensing
Related Resources
Reprints
Reprints can be purchased through Constellation Research, Inc. To request official reprints in PDF format, please contact Sales .
Disclosure
Although we work closely with many mega software vendors, we want you to trust us. For the full disclosure policy, stay tuned for the full client list on the Constellation Research website.
* Not responsible for any factual errors or omissions.  However, happy to correct any errors upon email receipt.
Copyright © 2001 – 2013 R Wang and Insider Associates, LLC All rights reserved.
Contact the Sales team to purchase this report on a a la carte basis or join the Constellation Customer Experience!