Event Report: Seven Trends From This Year's Human Resources Technology Conference 2013 (#HRTechConf)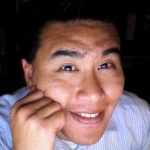 '
2013 Marks A Change Of Guard In The HR Technology Conference




Over 8,000 attendees gathered for the industry's biggest and baddest event around human resources technology and the future of work at the Mandalay Bay Hotel in Las Vegas.  This year marked a few key milestones:
Legendary HR icon, Bill Kutik steps down from the conference chair role but will still be very active
Steve Boese takes over as the new HR Tech conference chair
HR Tech category pioneer Naomi Bloom announced her transition to a new business model
A record 303 vendors versus 257 from last year
20% increase in buyers at the event
HR tonight show with co-hosts Bill Kutik and Naomi Bloom was a hit with Leighanne Levensaler, Brian Sommer, Patricia Milligan, and John Sumser.
The Buying Cycle Is Back!
From the level of attendees, quality of questions in the booth, conversation in the hall, and the number of prospect conversations about technology selection, it's obvious the conversation has turned from kicking the tires to can we buy by Q4.  Some observations and trends from speaking with hundreds of attendees at the event:
War for talent is real. The graying of the baby boomer generation and the arrival of millennials creates a huge knowledge gap inside organizations.  While overall headcount reductions may seem high, the pool for available qualified replacement workers remain lower than average.
HR is re-emerging as a board room topic. Organizations may be hiring less and automating more.  However, the quality of each hire is increasing and organizations are starting to  see the strategic value of HCM.
Regulatory changes and aging HR Tech drive upgrade cycle. From the Affordable Healthcare Act "ObamaCare" to an onslaught of other global regulatory requirements, organizations see the cloud as the savior in dealing with more frequent updates and access to innovation.  Meanwhile, aging HR systems are entering an average 18 to 20 years in service.  The cost to upgrade is quickly exceeding the cost of a new cloud deployment.
Buying decisions moved up. Many senior decision makers were at this year's event.  Most expressed a desire to complete contracts and buying decisions by Q4 2013.  Some vendors expressed that they were closing deals at the booth.
Cloud contract lengths increase. Average cloud contracts moving from one to two years to three to five. Some contracts shifting out to 5 and 7 years as organizations seek long term price stability.
Recruiting and analytics (big data) drive key features of interest. Almost every attendee describe a need for a recruiting solution and for more analytics.  While few vendors have true big data solutions, most have upped their analytical capabilities.
Mobile and social remain a key force in renewals. Organizations seek mobile solutions and integrated social features.  Mobile first features require organizations to rethink how mobility can change how employees engage.  Social features at the process level appear to gain the most traction and will shift as enterprise social networks evolve.  Social business is real, but embedded, not a stand alone feature.
The Bottom Line: HR Buying Cycle Is At The Beginning Of The Curve, Time To Use The Cloud Bill of Rights!

While marketing has been seeing significant technology investments, human resource technologies are following close behind.  With HR leaders entering a once in a 20 year cycle of upgrades, it is important for organizations to apply the Cloud  Buyer's Bill of Rights: SaaS Applications to work in negotiating with vendors.  The shift to cloud has serious implications as buyers no longer own the code and if not properly negotiated, are at the mercy of the vendors.  This requires a long term partnership with the vendor.  Organizations and leaders should think through the overall buying cycle and accordingly plan.
Constellation Research Resources

For more cutting edge coverage, check out the Future of Work team at Constellation Research with Holger Mueller and Alan Lepofksy
Your POV.
Ready to make a technology buying decision?  Have you thought through your vision for the future of work?  How do you want your employees to engage? Add your comments to the blog or reach me via email: R (at) ConstellationR (dot) com or R (at) SoftwareInsider (dot) com.
Feel free to reach out if you need help with:
Building a future of work vision for your organization
Defining an employee engagement strategy
Assisting in vendor selection
Supporting contract negotiations
Figure 1. The Flickr Stream From HRTechConf
Source: R Wang
<iframe align=center src=http://www.flickr.com/slideShow/index.gne?user_id=35408001@N04&set_id=72157636331233835&detail=yes frameBorder="0" scrolling=no width="600" height="500"></iframe>
Reprints
Reprints can be purchased through Constellation Research, Inc. To request official reprints in PDF format, please contact Sales .
Disclosure
Although we work closely with many mega software vendors, we want you to trust us. For the full disclosure policy, stay tuned for the full client list on the Constellation Research website.
* Not responsible for any factual errors or omissions.  However, happy to correct any errors upon email receipt.
Copyright © 2001 – 2013 R Wang and Insider Associates, LLC All rights reserved.
Contact the Sales team to purchase this report on a a la carte basis or join the Constellation Customer Experience!