Event Report: The Evolution And Maturation of @Tibbr at #Tucon2013, the Tibco User Conference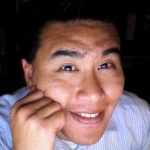 tibbr Continues To Show Momentum In Customer Adoption And Addition Of Key Enterprise Social Features
On October 14th to 17th 2013, the Tibbr enterprise social crowd mingled with the core Tibco faithful at this year's TUCON 2013 user conference in Las Vegas.  (An analysis of the broader Tibco announcements can be found from my colleague Holger Mueller).  While the Tibbr team continues to build synergies with the core Tibco offering in Big Data, Events, Integration, and BPM, the Tibbr team also made key announcements that include:
tibbr crosses the 6.5M users adoption mark. The team announced paid user growth from 1.2M to 6.5M in over a year.  Distribution partnerships with Amazon Web Services (AWS), KPN, and T-Systems highlight future opportunities for growth.

POV: The team's partnerships and geographic expansion in Latin America and EMEA have paid off. With an entry point of $12 per user per month, 6.5M users represents a sizable growth in subscriber base, even after enterprise wide discounting.  Given the virality of successful enterprise social networks (ESN), tibbr could prove to be a key cross-sell lead gen for the rest of Tibco's products.
tibbr Files and partnership with Huddle. tibbr Files allows customers to integrate with existing content and file systems such as Box, Dropbox, Google Drive, Huddle, and SharePoint.  Users can access tibbr to view conversations, work on files, and collaborate through the tibbr interface.  the tibbr team announced its partnership with Huddle at Tucon 2013.

Point of View (POV): Customers have been clamoring for more out of the box integration options to unify content repositories.  The partnership with Huddle is crucial for organizations that rely on Huddle's security mechanisms.  In tibbr, users retain their security, permissions, and versions when accessing Huddle's files.
tibbr Tasks. tibbr Tasks provides social task management capabilities.  Users can create tasks in process, track and update tasks via social channels, and manage a visual portfolio of tasks across all project management tools.

POV: Tasks are a key requirement for supporting Purposeful Collaboration as described by colleague Alan Lepofsky. Many customers have deployed tibbr to unify disparate business processes.  The addition of tasks embedded in enterprise social will improve collaboration at the business process level.
tibbr Pages. The new pages product allows users to publish content within and outside the organization.  Pages also retains tibbr security rules.

POV: The tibbr team takes a stab at the proliferation of Microsoft SharePoint kudzu with its own application.  By enabling users to find, publish, and share, the tibbr team adds another key tool to enabling content creation and collaboration for users.
Figure 1. The Tucon 2013 Scene and New Tibbr App Screen Shots


<iframe align=center src=http://www.flickr.com/slideShow/index.gne?user_id=35408001@N04&set_id=72157636735160435&detail=yes frameBorder="0" scrolling=no width="600" height="500"></iframe>
Source: 2013 R Wang and Insider Associates. All rights reserved.
The Bottom Line: tibbr Emerge As A Key Player For Enterprise Social
The Constellation team has spoken with over 50 tibbr customers over the past 3 years including Cathay Pacific, Interport Police, KPMG, The Men's Warehouse, Nielsen Company, Schneider Electric, Thomson Reuters, and Yellow Pages Group.  A key common traits emerge among successful tibbr customers:
Sought an integrated approach to enterprise social
Brought both IT and business early into the process
Needed key security requirements across disparate environments
Worked closely to include requirements into future releases
Expanded quickly to large volumes of users.
Customers are also seeking additional features in future releases including, hashtag support (soon to be released in Tibbr 5), improved analytics, improved pro services, improved recommendations, and native calendar.  Given the pace of innovation, customers probably can expect many features to show up in the upcoming Tibbr 5 and 6 releases slated in the next 12 months.
Based on Constellation's inquiry and deal flow, Constellation is confident that Tibco's tibbr product should be considered in short lists when considering internal and external enterprise social solutions.
Your POV.
Ready to choose a social business or enterprise social product? Have as success or failure story? Any advice from your experience?  Add your comments to the blog or send us a comment at R (at) SoftwareInsider (dot) org or R (at) ConstellationR (dot) com
Please let us know if you need help with your Social Business efforts.  Sign up for a Constellation Academy Workshop or let us assist with:
Assessing readiness
Developing your social business strategy
Vendor selection
Implementation partner selection
Connecting with other pioneers
Reprints
Reprints can be purchased through Constellation Research, Inc. To request official reprints in PDF format, please contact sales (at) ConstellationRG (dot) com.
Related Research:
Disclosure
Although we work closely with many mega software vendors, we want you to trust us. For the full disclosure policy, stay tuned for the full client list on the Constellation Research website.
Copyright © 2001 – 2013 R Wang and Insider Associates, LLC All rights reserved.