News Analysis: Zuora Raises $50M Series E Round, Rides #MatrixCommerce Wave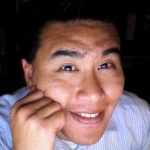 Zuora Rides The Wave In The Subscription Economy



On September 5th, 2013, Foster City, CA based Zuora, announced $50 million in Series E capital.  The announcement has significant ramifications not only for Zuora's self proclaimed subscription economy category, but also the broader business theme of matrix commerce because Zuora:

Expanded the investor pool. Zuora successfully added Next World Capital, Northgate Capital and Vulcan Capital to existing investors.  Benchmark Capital, Greylock Partners, Index Ventures, Redpoint Ventures, Shasta Ventures, Tenaya Capital, Workday founder and co-CEO Dave Duffield and Marc Benioff, chairman and CEO, salesforce.com all contributed to the existing round.

Point of View (POV): The quality of the investment round and the amount indicate significant affirmation that the subscription economy thesis carries a gravitas among the A-list of Silicon valley investors and angels.   With $132.5M in funds raised to date, Zuora is sitting on tremendous amounts of cash from fundraising.  While Zuora could wait well into 2014 for an additional round, the move to raise additional capital will provide Zuora with an advantage over any new entrants or potential direct competitors.  Buyers can expect Zuora to be around for quite some time.
Added new board members with deep experiences. CEO and founder Tien Zuo adds Abhishek Agrawal of Vulcan Capital and Craig Hanson of Next World Capital to the board.

Point of View (POV): Craig Hanson  brings significant experience in mergers and acquisitions of late stage and public companies.  Successful acquisitions include MXLogic, LeftHand Networks, NexGen Storage, Nimsoft, PSS Systems, and SenSage.  Abhishek Agrawal brings deep consumer experience from his General Atlantic heritage including Alibaba Gropu, Bazaarvoice, Dice, Facebook, Gilt Groupe, and Network solutions.  Buyers can expect more expertise in supporting vertical markets.  Buyers can expect new partnerships and entry into new geographies.
Demonstrated continued growth in a new market category. Since 2007, Zuora's core solution provides subscription commerce, billing, and finance solutions for pay-as-you-go pricing models.   The


model of recurring subscriptions has led to customer wins at customers such as Appneta, Borderfree, BoxHop, Dell, Docusign, Dyn, Gigya, Google Wildfire, HasOffers, Joyent, MLSListings, Okta, Rightscale, Symbility Solutions, SMTP.com, Timetrade, UniversityNow, Versature, and Zendesk.

Point of View (POV): Zuora enables the business model shift to subscriptions and time sliced access for customers disrupting existing business models built on ownership and one time upfront payments.  Zuora's contract values have risen from the low five digits to over 20 million-dollar plus deals in the past 3 years.  Buyers can expect more expansion in supporting vertical markets.
The Bottom Line: The Subscription Economy Will Power Elements of Matrix Commerce
Zuora's growth highlights the significant opportunity not only for cloud businesses, but also for digital goods, media, education, travel, high tech, telecommunications, and consumer packaged goods to make the business model shifts.  Two parallel trends, the sharing economy and the shift from analog to digital business create macro factors to the subscription economy thesis.  In the sharing economy, where consumers prioritize access over ownership, Zuora plays an important role as legacy businesses reinvent their business models to support access to goods, services, and experiences among certain demographics.  In the shift from analog to digital business, brands and companies will require players such as Zuora to provide the commerce, billing, and finance infrastructure.   Today's funding announcement highlights the growing investments and bets in the matrix commerce category.  The result - innovative startups and entrepreneurs can rely on new solutions that will enable business model disruption.
Your POV.
What's your plan to achieve customer centricity? Are you embarking on a digital business transformation?  Let us know how it's going!  Add your comments to the blog or reach me via email: R (at) ConstellationR (dot) com or R (at) SoftwareInsider (dot) com.
Please let us know if you need help with your Matrix Commerce and Digital Business transformation efforts.  Here's how we can assist:
Assessing matrix commerce readiness
Developing your digital business strategy
Vendor selection
Implementation partner selection
Connecting with other pioneers
Sharing best practices
Designing a next gen apps strategy
Providing contract negotiations and software licensing support
Demystifying software licensing
Related Resources
Reprints
Reprints can be purchased through Constellation Research, Inc. To request official reprints in PDF format, please contact Sales .
Disclosure
Although we work closely with many mega software vendors, we want you to trust us. For the full disclosure policy, stay tuned for the full client list on the Constellation Research website.
* Not responsible for any factual errors or omissions.  However, happy to correct any errors upon email receipt.
Copyright © 2001 – 2013 R Wang and Insider Associates, LLC All rights reserved.
Contact the Sales team to purchase this report on a a la carte basis or join the Constellation Customer Experience!