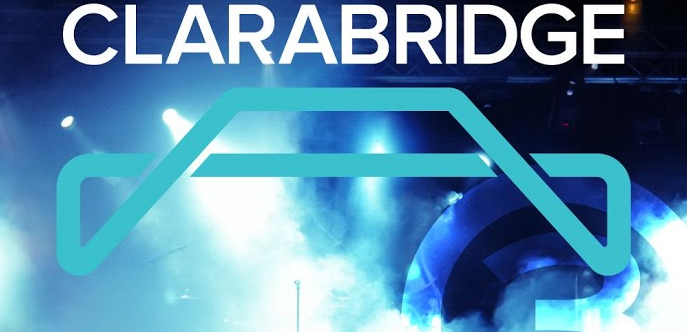 News Analysis: Clarabridge Raises $80M in Funding For Expansion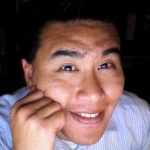 General Catalyst, Summit, and Yuchun Lee To Take Clarabridge To Next Phase Of Growth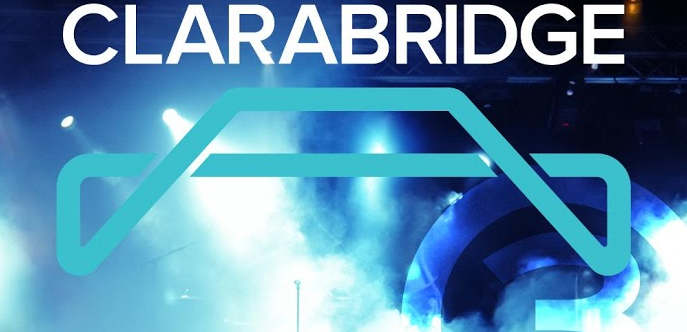 Rapidly growing Reston, VA based Clarabridge, announced on September 10, 2013 a $80 million round of capital.  Founded in 2006, Clarabridge is a leading provider of customer experience solutions.  The funding announcement is significant as Clarabridge:

Invests into global expansion and product innovation. General Catalyst Partners, Summit Partners, and Yuchun Lee invests in the latest round .  Clarabridge intends to apply the investment towards global expansion, accelerate product innovation, and execute strategic transactions.  Key customers include B/E Aerospace, Best Buy, Charming Shoppes, Inc., Choice Hotels, Dell, Expedia, E.ON, Fidelity, Gaylord Hotels, Government of British Columbia, Intuit, J.D. Power, L'Oréal USA, Marriott International, PetSmart, QVC Inc., Sage North America, United Airlines, Walmart, Walgreens, and Wendy's International.

Point of View (POV): With over 150% of revenue growth over the past 3 years, Clarabridge plans to expand beyond it's latest entry into San Francisco and London.  The CEM vendor  has the opportunity to build out new geographical markets while expanding industry reach in auto, cpg, finance, healthcare, hospitality, insurance, manufacturing, pharma, restaurants, retail, technology, telecommunications and travel.   Moreover, as the CEM space continues to evolve, Clarabridge now has a war chest to acquire new technologies or engineering talent as the market continues to expand and large legacy vendors acquire to consolidate.
Brings on experienced investors and board level expertise. Previous board members included David Blundin of Link Ventures, Don Raine of Grotech ventures, John Glushik of Intersouth Partners, Jonathan Perl of Boulder Ventures, and Sanju Bansal COO of MicroStrategy.   Larry Bohn of General Catalyst Partners and Tom Jennings of Summit Partners will join as part of the board.  Meanwhile, Yuchun Lee will serve as Chairman of the Board.

Point of View (POV): While the previous board and investors provided the initial catalyst to Clarabridge's success, in order to take it to the next level, the company needed new energy and direction.  David Blundin and Sanju remain on the board from the previous set of investors.  With Yuchun as chairman, expect innovative approaches to partnerships, OEM relationships, and positioning of Clarabridge in a broader customer experience context.
The Bottom Line: Clarabridge Poised For Growth

At the 2013 C3 Customer event, Constellation spent time speaking with over 50 of the 400 clients in attendance.  The range of customers covered key brands across a variety of industries.  Customers chose Clarabridge for a few reasons:
Intuitive user experience
Ability to handle multiple sources of engagement
Global language support
Self learning systems
Customer centricity is now a strategic imperative and requires first rate orchestration, company wide commitment, and leadership.  This new round of funding and more importantly board level expertise will help take Clarabridge build, acquire, and partner with the capabilities that customers will need to succeed.
Your POV.
What's your plan to achieve customer centricity? Are you embarking on a digital business transformation?  Let us know how it's going!  Add your comments to the blog or reach me via email: R (at) ConstellationR (dot) com or R (at) SoftwareInsider (dot) com.
Please let us know if you need help with your Matrix Commerce and Digital Business transformation efforts.  Here's how we can assist:
Assessing matrix commerce readiness
Developing your digital business strategy
Vendor selection
Implementation partner selection
Connecting with other pioneers
Sharing best practices
Designing a next gen apps strategy
Providing contract negotiations and software licensing support
Demystifying software licensing
Related Resources
Reprints
Reprints can be purchased through Constellation Research, Inc. To request official reprints in PDF format, please contact Sales .
Disclosure
Although we work closely with many mega software vendors, we want you to trust us. For the full disclosure policy, stay tuned for the full client list on the Constellation Research website.
* Not responsible for any factual errors or omissions.  However, happy to correct any errors upon email receipt.
Copyright © 2001 – 2013 R Wang and Insider Associates, LLC All rights reserved.
Contact the Sales team to purchase this report on a a la carte basis or join the Constellation Customer Experience!
 
David Blundin
Board Member
David Blundin is the founder of Link Ventures. He is also the CEO of Vestmark, Inc. Previously, David was Chief Technologist at Vignette Corporation which has over 1,000 enterprise customers including seven of the top ten firms in the Financial Services sector. Prior to Vignette, David was the founder, CEO and Chairman of DataSage, Inc. DataSage was acquired by Vignette in a half-billion dollar transaction in January of 2000. DataSage's software enabled businesses to centrally capture and analyze all of their electronic interactions - often involving terabytes of information - and use that information to personalize interactions with customers. In 1998 and 1999 DataSage was selected to the DataWarehouse 100. In 1999 DataSage received a DM Review World Class Solution Award and was selected to Computerworld's 100 Emerging Companies to Watch. Prior to 1997, David was the President and CEO of Cirrus Recognition Systems, a data mining software company. Previously, he was among the first ten employees at MicroStrategy and, subsequently, served on Microstrategy's board of directors in 2003 and 2004. David received a BS in Computer Science degree from MIT where he researched neural network technology at the AI lab. He serves on the boards of several high-tech start-ups and is also a co-founding board member of a hedge fund that employs data mining techniques.
Don Rainey joined Grotech Ventures in September, 2007 as a General Partner and focuses his investment activities on software and e-commerce technologies. Until recently, Don was a General Partner in Intersouth Partners, a venture capital firm based in Durham, North Carolina.
Formerly, Don was an entrepreneur with a track record of a number of successful businesses. He was President of Attitude Network, one of the first entertainment networks online, which was sold to TheGlobe.com. He also served as a founding member of the Board of Directors for Accipiter through its acquisition by CMGI and was COO of DaVinci Systems, which was sold to ON Technology, enabling a combined entity IPO four months later. Don has also held senior executive positions with Novell and the IBM Corporation. Currently, Don is an Adjunct Professor at the University of Maryland, where he teaches graduate courses on new venture creation and finance. Don is also among a select group of venture capitalists chosen to serve as a consultant to the Chief Information Officer of the US Department of Defense, through the DeVenCI program, advising on emerging technologies.
Don is a member of the boards of ARPU, Zenoss, Mid-Atlantic Venture Association (MAVA), March of Dimes – Capital Area, Virginia Tech Intellectual Properties Foundation and Mindshare, an organization that helps CEOs from the most promising start-ups in the Greater Washington Metropolitan region build long-term sustainable companies. Previously, Don has served on the boards of Covega, Defywire, Maxcyte, Artifact Software, Flatburger, Enterprise Investment Advisory Committee for the State of Maryland and Investment Advisory Board of the State of Virginia's Growth Acceleration Program.
Don is a James Madison University Graduate, BBA and holds a MS in Bioscience Management from George Mason University.
John Glushik
Board Member
John Glushik is a general partner with Intersouth Partners, one of the most active and experienced early-stage funds in the Southeast with more than 80 investments in private companies over the last 20 years. Intersouth manages more than $750 million in seven venture capital limited partnerships, the most recent of which was established in May 2006 and totals $275 million. This fund is the largest venture capital fund in North Carolina and one of the largest early stage funds in the Southeast. John has been actively involved with most of the companies in the Intersouth information technology portfolio, serving as a board member and a board observer. His work covers all aspects of venture investment and portfolio management. He has led multiple venture financings and he has managed a number of successful liquidity events. John is an active member of the Council for Entrepreneurial Development (CED), serving on CED's board of directors and executive committee. He serves on the board of the Florida Venture Forum and he has served as co-chair of the AeA Venture Forum. He also serves on the advisory boards of the Entrepreneurs Foundation of the Southeast and Southeast TechInventures. He teaches as an Adjunct Professor at the Kenan-Flagler Business School at the University of North Carolina. He speaks frequently at North Carolina State University and the Fuqua School of Business at Duke University where he is an Entrepreneur Affiliate. John serves on the Engineering Alumni Council and Devil Fund Board at the School of Engineering at Duke. Prior to Intersouth, John worked as an engineer and consultant in the information technology and aerospace industries. His previous experience includes software development, telecommunications engineering, data communications research and strategic market consulting. He holds a B.S. in mechanical engineering and materials science from Duke, an M.S. in aeronautics and astronautics from the Massachusetts Institute of Technology and an M.B.A. from the J.L. Kellogg Graduate School of Management at Northwestern University.
Jonathan Perl
Board Member
Mr. Perl is a General Partner at Boulder Ventures and has more than 12 years of investing experience, focused primarily on early-stage information technology companies. He led Boulder Ventures' successful investments in iLumin Software (acquired by Computer Associates) and Era (acquired by SRA International), and is on the Boards of Millennium Pharmacy Systems, Zenoss, and Metron Aviation. Mr. Perl is also a Board Member of The Mid-Atlantic Venture Association (MAVA) and a National Child Research Center (NCRC) Trustee and Chair of its Finance Committee. He is Co-Chair of MAVA's Capital Connection for both 2009 and 2010.
Mr. Perl holds an MBA from the Amos Tuck School of Business at Dartmouth College and a BA (magna cum laude) in classical history from Tufts University.
Sanju Bansal
Board Member
Sanju K. Bansal has served as Executive Vice President and Chief Operating Officer since 1993 and was previously Vice President, Consulting since joining MicroStrategy in 1990. He has been a member of the Board of Directors of MicroStrategy since September 1997 and has served as Vice Chairman of the Board of Directors since November 2000. Prior to joining MicroStrategy, Mr. Bansal was a consultant at Booz Allen & Hamilton, a worldwide technical and management consulting firm, from 1987 to 1990. Mr. Bansal received an S.B. in Electrical Engineering from the Massachusetts Institute of Technology and an M.S. in Computer Science from The Johns Hopkins University.