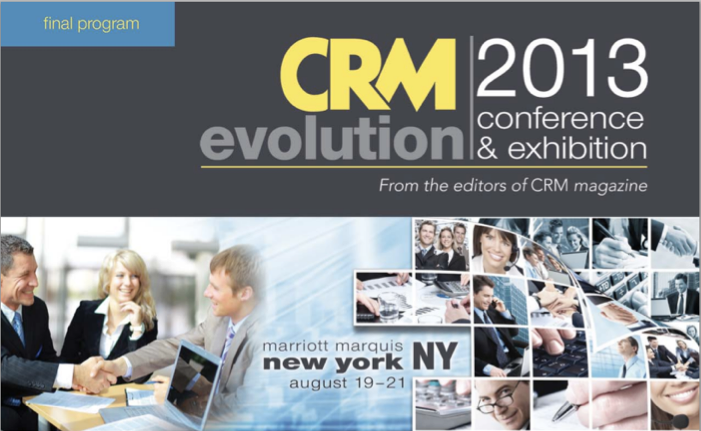 Event Report: CRM Evolution 2013 - Seven Trends In The Return To Digital Business And Customer Centricity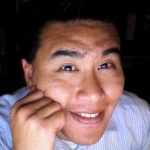 Market Leaders Refocus On Digital Business and Customer Centricity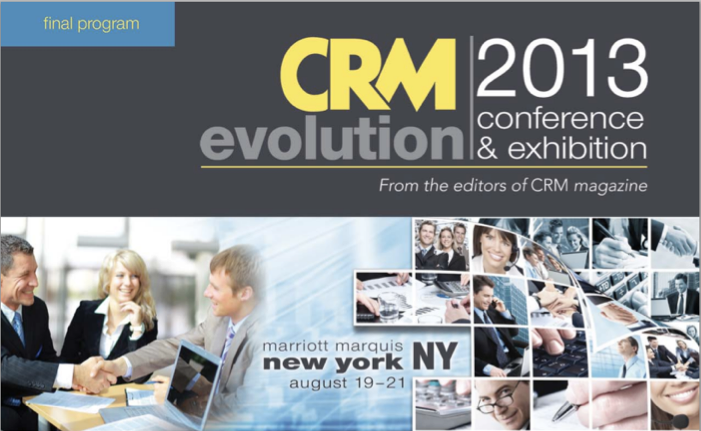 The annual gathering of the industry's top thought leaders, users, and vendors of CRM converged at the Marriott Marquis in New York this past August 19th to 21st.  As with any good conference, the speaker tracks and the corridor conversations provided a glimpse of where market leaders and fast followers planned to make their future investments and provided key insights for 2014.  After speaking with over 100 attendees, the following seven trends emerged from this year's event:
CRM is dead, well not really. While the term CRM is loosely used to define many things.  Leaders realize that CRM is the technology.  Customer experience is the business process and journey maps.  Customer centricity is a state of mind that's required of management and leaders.  While customer experience is the new term du jour, all three elements (i.e. technology, business process, and people leadership) are required for success.  Front office is more descriptive than Tom Siebel's legacy term of CRM.
Customers seek outcomes not products or services. Customers no longer buy products.  Customers expect products to be bundled with services.  Services providers now seek to sell experiences.  Experience providers now sell access to outcomes.  This evolution of what customer's want and what's delivered continues to accelerate.  With hipsters and millennials short on cash, access, experiences, and outcomes have emerged as one market category to deliver for in this growing sharing economy.  However, not all customers seek just access. A movement to move too far, will result in a backlash from a majority of customers who seek ownership without the shackles of renting.
Transformation projects now rally behind the shift from social back to digital business. The social business and social crm era focused on a key aspect of CRM - the relationship.  In the past, CRM excelled at management, poorly accomplished customer, and failed at relationship.  Looking back three years,  the rise of social ties back to the need to address relationships.  Now that social moves to the mainstream, market leaders refocus to digital transformation of customer centric initiatives.
Funnels make no sense in an asynchronous world. Classic sales, marketing, and service funnels force fit customers into unrealistic models.  Entry points will ebb and flow as channels and context drive demand into a variety of use cases.  Design must account for this constant state of change.
Big data provides relevancy and context. All the hype on big data continues to miss the point.  Customer centricity requires context.  Context creates relevancy based on a customer's roles, relationships, products, services, location, time, sentiment, and intent.  Without relevancy, acquisition, targeting, and personalization will fail.
Front office still needs back office integration. Integration with back office is required for customer experience.  A customer who makes an order for a product or service that's out of stock and billed twice for something they did not receive will most likely be upset.  Customer centricity is both a front office and back office exercise.
Identity plays a key role. Identity plays a multi-faceted role for each individual. The business implications of identity after authentication, authorization, access, and availability touch on commerce, work lives, personal lives, and engagement with each other.  Identity is a unifying factor in the current transformation to a digital world and required for customer centricity.
The Bottom Line: Business Leaders Must Embrace Customer Centricity In Order to Differentiate In A Digital World

A digital world requires organizations to practice what they preach.  Customer centricity is a state of mind that requires leadership at the top.  Most data on customer experience highlights a need for authenticity and relevancy in dealing with a brand or enterprise.  With trust and transparency an increasing requirement for authentic business, leaders who fail to lead from the top, deliver great customer journeys, and apply the right CRM technologies will continue to fall behind as the digital business divide widens.  Customer centricity is now a strategic imperative and requires first rate orchestration, company wide commitment, and leadership.
Your POV.
What's your plan to achieve customer centricity? Are you embarking on a digital business transformation?  Let us know how it's going!  Add your comments to the blog or reach me via email: R (at) ConstellationR (dot) com or R (at) SoftwareInsider (dot) com.
Please let us know if you need help with your Customer Centricity and Digital Business transformation efforts.  Here's how we can assist:
Assessing customer centricty readiness
Developing your digital business strategy
Vendor selection
Implementation partner selection
Connecting with other pioneers
Sharing best practices
Designing a next gen apps strategy
Providing contract negotiations and software licensing support
Demystifying software licensing
Related Research:
Reprints
Reprints can be purchased through Constellation Research, Inc. To request official reprints in PDF format, please contact Sales .
Disclosure
Although we work closely with many mega software vendors, we want you to trust us. For the full disclosure policy, stay tuned for the full client list on the Constellation Research website.
* Not responsible for any factual errors or omissions.  However, happy to correct any errors upon email receipt.
Copyright © 2001 – 2013 R Wang and Insider Associates, LLC All rights reserved.
Contact the Sales team to purchase this report on a a la carte basis or join the Constellation Customer Experience!