News Analysis: Kana Express 13 Addresses Omni-Channel Customer Service for Mid-Market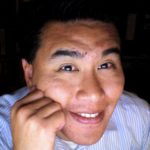 Just 14 months after announcing the acquisition of Trinicom, Kana has revealed the latest release of its cloud customer service suite for the mid-market, Kana Express.   Released on June 27, 2013, the new product reflects the company's mission "To provide leading customer service solutions that empower our customers to create experiences that count, for their customers wherever they engage".



Key features in the release include:
Advanced analytics and reporting. Kana Express features improved trend analysis, performance reporting, and forecasting.  Personalization has been improved and new reporting options include an easy to use custom dashboard designer.

Point of View (POV): Analytics and reporting is often an after thought in design for mid-market solutions.  Key reports such as contact flux, cockpits, and customer monitors provide not only information, but insight into what the next best action could be.  The custom dashboard designer enables easy creation of visualizations and filtering of data by dimensions.
Anytime, anywhere, access. Improvements in access include mobile device usage, Section 508 disability compliance, and internationalization capabilities.  Support for 30 languages out of the box, user defined time zones, double-byte character sets, and international address validation add to a list of features supporting international business requirements .

Point of View (POV): Prospects will most likely flock to the eye candy features of mobile support for device and screen readers.  However, the internationalization efforts close the gap between large expensive enterprise solutions and what mid-market solutions traditionally offered.  Constellation sees this as an immediate win for companies with an international footprint but not an international budget.
Improved browser based user experience. Kana Express supports Chrome, Firefox, Internet Explorer, and Safari browsers.  Additional enhancements include support for live chat, contextual next best options, and real-time access to the knowledge base.

Point of View (POV): Agents can tailor the new UI and personalize to their preferences, reducing click throughs and improving productivity.  One powerful feature is the ability to automatically present contextual knowledge such as a related topic, interaction history information, or external system data.
Figure 1. Kana Express Screenshots Show New User Experience and Improved Accessability
Source: Kana

The Bottom Line: Consider Kana Express for Mid-market and Departmental Omni-channel Customer Service
Mid-market organizations are often challenged to find a solution that allows them to scale up growth and also priced at an affordable entry point.  A successful post acquisition product launch, 30-day risk free money back guarantee, flexible subscription and pricing plans, and rapid implementation services provide strong reasons for organizations to consider Kana in short lists.  Kana has found a balance with Kana Express and now has grown from 200 to 250 customers in the past 14 months in key industries such as retail, travel, media, and services.  As customer experience expands, expect organizations to seek a bridge between customer service and marketing.  This may be an area where Kana Express expands into as customers seek tighter integration in delivering on customer experience.
Your POV.
Are you a mid market organization looking at omni-channel service? Is Kana on your shortlists? Why or why not?  Add your comments to the blog or send us a comment at R (at) SoftwareInsider (dot) org or R (at) ConstellationRG (dot) com
Please let us know if you need help with your Social CRM/ Social Business efforts.  Here's how we can assist:
Assessing social business/social CRM readiness
Developing your social business/ social CRM  strategy
Vendor selection
Implementation partner selection
Connecting with other pioneers
Sharing best practices
Designing a next gen apps strategy
Providing contract negotiations and software licensing support
Demystifying software licensing
Related Research:
Reprints
Reprints can be purchased through Constellation Research, Inc. To request official reprints in PDF format, please contact Sales .
Disclosure
Although we work closely with many mega software vendors, we want you to trust us. For the full disclosure policy, stay tuned for the full client list on the Constellation Research website.
* Not responsible for any factual errors or omissions.  However, happy to correct any errors upon email receipt.
Copyright © 2001 – 2013 R Wang and Insider Associates, LLC All rights reserved.
Contact the Sales team to purchase this report on a a la carte basis or join the Constellation Customer Experience!