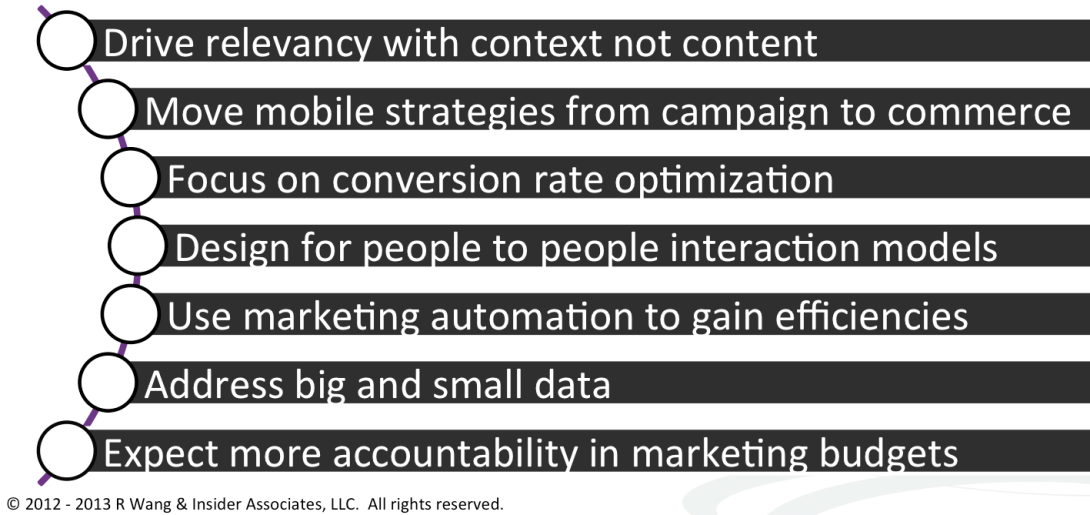 Trends: Seven Priorities In The Shift From CMO to Chief Digital Officer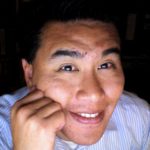 Shift From CMO to CDO Is In Progress
Today's marketing strategies increasingly depend more on digital and on data than in the past.  With more data, marketers can measure against a new set of metrics that matter including:
calculating return on promotional investment (ROPI),
performing multivariable testing (beyond A/b)
driving conversion rates and optimizing efforts,
fine tuning customer segmentation, and
managing omni-channel diversity
Unfortunately the shift to digital requires a greater reliance on technology.  Historically, CMOs relied on IT for help on the database or CRM system or even the website.   However consumerization of technology and the cloud have now given marketers more control on their technology destiny.  In fact, a recent post by fellow analyst Gavin Heaton on "CMO to CIO, It's time we talked" highlights many of these new challenges.
Expect Seven Strategies To Emerge In The Shift To CDO
Consequently, many marketing leaders are making the shift from CMO type roles to Chief Digital Officers as marketing leaders align technology closer with strategy. This shift from analog marketer to a Chief Digital Officer role will result in seven trends for 2013 (see Figure 1.)

Figure 1.  2013 Trends Signal Shift From Classical CMO to Digital CMOs or Chief Digital Officers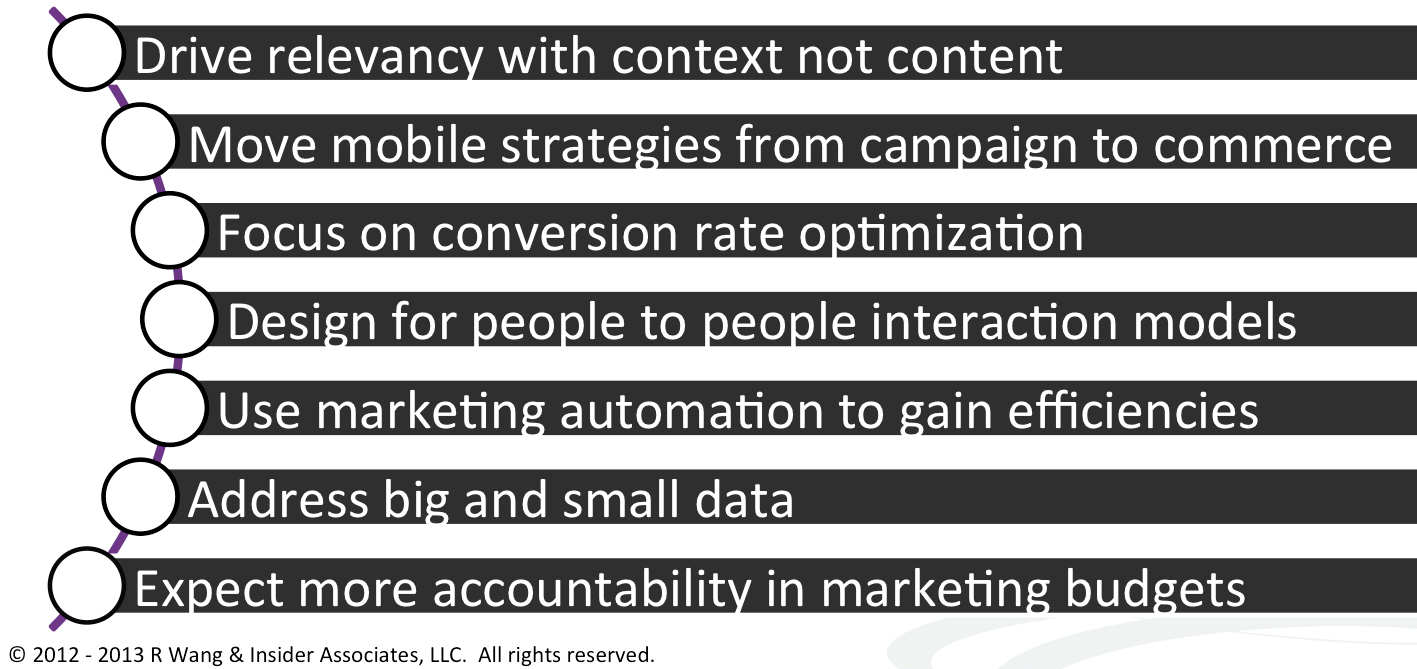 Drive relevancy with context not content. Context trumps content as relevancy required to break channel fatigue.  Relevancy will improves engagement metrics.



Move mobile strategies from campaign to commerce.

With engagement moving to mobile first around the world, campaigns without commerce will result in wasted marketing efforts. Point of sale must be part of the strategy as we shift to a world of matrix commerce.
Focus on conversion rate optimization. Conversion rate optimization takes center stage.  How catalysts are built to create the right offer should be tested, measured, and optimized.  This is the 8th C in the 9C's of engagement.
Design for people to people interaction models. B2B and B2C are dead.  With context, individuals play different roles. This move to engagement and experience will require design thinking in crafting the P2P models of the future.

Use marketing automation to gain efficiencies. Repetitive processes should be rapidly automated and even given to the CIO for maintenance.  Scaling up with marketing automation is a key requirement for success.

Address big and small data. Social and mobile provide great signals that can be used to make the shift from data to information.  Finding patterns in the information helps marketers identify insights and then make the appropriate decisions.  Marketers should focus on the business outcomes not the data.

Expect more accountability in marketing budgets. With so much money flowing into marketing and digital efforts, expect a higher degree of scrutiny.  Marketers must be prepared to talk financial speak. Moving to digital will improve accountability and lead to data driven marketing that many have sought in the past.
The Bottom Line: Business and IT Must Stay Aligned But Not Tethered
The pace of business remains fierce.  Marketers must move quickly while IT teams have to provide the scale and standardization to keep costs in line.  Organizations should assess the persona or penchant for adopting disruptive technology before determining governance, organizational structure, and objectives as the CDO role emerges.  Market Leaders should choose to create a new role of CDO by bringing the best of CMO and CIO into a new area.  Fast Followers should bring IT and CMO closer together before creating this new role.  Cautious adopters and laggards should wait and see if there is a need for this position.
Your POV
Will you create a CDO position? Do you have a CDO position and how does it work. We'd love your feedback!  Add your comments to the blog or send us a comment at R (at) SoftwareInsider (dot) org or R (at) ConstellationRG (dot) com
Please let us know if you need help with your digital marketing efforts.  Sign up for a Constellation Academy Workshop or let us assist with:
Assessing readiness
Designing digital transformation strategy
Developing your transformation from CMO to CDO
Vendor selection
Connecting with other pioneers
Related Research
Reprints
Reprints can be purchased through Constellation Research, Inc. To request official reprints in PDF format, please contact Sales .
Disclosure
Although we work closely with many mega software vendors, we want you to trust us. For the full disclosure policy, stay tuned for the full client list on the Constellation Research website.
* Not responsible for any factual errors or omissions.  However, happy to correct any errors upon email receipt.
Copyright © 2001 – 2013 R Wang and Insider Associates, LLC All rights reserved.
Contact the Sales team to purchase this report on a a la carte basis or join the Constellation Customer Experience!