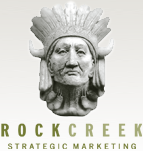 Press Release: Rock Creek and Constellation Research Team Up!
June 13th, 2011, Washington, D.C. and Cupertino, CA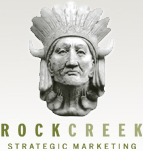 Constellation Research Group and Rock Creek Strategic Marketing are announcing a teaming agreement for GSA and Federal Contracting. This agreement is one of the first of its kind, between a major federal contractor and a Silicon Valley research firm. In creating this partnership the two companies are looking at the increasing reliance on public-private partnerships as the fuel for new growth. Additionally, this teaming agreement sets the standard for technology companies with no government contracts to be able to break into the federal contracting marketplace.
In essence, the agreement created a Silicon Valley/Washington DC corridor for technology transfer, for experimental projects and for market penetration by technology companies that do not currently have federal contracts, but would like to integrate their product line(s) into this space. The timing of this agreement is ideal as the Federal government relies more and more on partnering with technology firms for solutions and as the Government 2.0 and Smart Grid spaces are growing rapidly.
The two companies will be engaging in cross marketing and educational events, training sessions and are opening invitations for technology companies to begin submitting their products and services to the two firms for consideration of gaining access to pilot projects and other contracting opportunities.
Scott Johnson, Principal at Rock Creek has this to say: "As Federal agencies scramble to implement President Obama's recent Executive Order requiring improved customer service delivery online and while agencies struggle to keep innovating despite shrinking budgets, the kind of empirical research and actionable technology recommendations and implementations that our combined firms can provide is crucial."
Ray Wang, CEO of Constellation Research Group had this to say: "We're looking forward to the synergies from our teams and the opportunities to create innovative and
collaborative offerings for our clients that mesh disruptive models with pragmatic delivery"
Alan W. Silberberg, Principal Analyst for Constellation had this to say: "With the explosion in public private partnerships combined with the intense energy around Government 2.0 and e-government we could not be more excited about this partnership. There is a real need for smaller technology companies to be able to break into government contracting. This agreement meets that need.
About Rock Creek:
Founded in 1987 by Margaret and Scott Johnson, Rock Creek Strategic Marketing began with the idea that brands build businesses. More than twenty years later, our team continues to build our clients' organizations—including government agencies, commercial enterprises, and nonprofits—through innovative and results-driven strategic branding, communications, and design solutions.
Rock Creek's unwavering dedication to results defines our brand. We've earned accolades from our clients as well as industry recognition for creative solutions and marketing strategies that exceed our clients' expectations. Our management process, quality control methods, and state-of-the-art work environment ensures that even the most complex projects are delivered on time, on budget, and on message—and has helped us create enduring client relationships.
About Constellation Research:
We are a research and advisory firm focused on disruptive and emerging technologies. Our analysts bring real world experience, independence, and objectivity to our clients. In a world of fluffy and trendy buzzwords, our clients seek our advice in achieving sustainable and pragmatic innovation. Clients expect our research agendas to span cross-role, cross-functional, and cross-industry points of view.
We serve the needs of buyers and end users who seek insight, guidance, and advice in dealing with a dizzying array of disruptive business models and technologies. We provide the bridge between legacy optimization and future innovation. We help sellers understand the buyer's point of view and how to deliver value to their customers.
Our technologies team covers hardware to middleware to software to services. We advise the entire ecosystem of buyers, partners, solution providers, and vendor clients.
Reprints
Reprints can be purchased through Constellation Research, Inc. To request official reprints in PDF format, please contact sales (at) ConstellationRG (dot) com.
Disclosure
Although we work closely with many mega software vendors, we want you to trust us. For the full disclosure policy, see the full client list on the Constellation Research website.
Copyright © 2011 R Wang and Insider Associates, LLC All rights reserved.