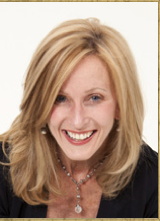 Executive Profiles: Disruptive Tech Leaders In Social Business - Wendy Lea, Get Satisfaction


Welcome to an on-going series of interviews with the people behind the technologies in Social Business.  The interviews  provide insightful points of view from a customer, industry, and vendor perspective.  A full list of interviewees can be found here.
Wendy Lea - CEO, Get Satisfaction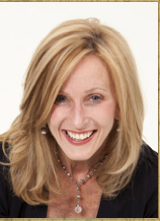 Biography
Wendy Lea is the CEO of Get Satisfaction, a community-based platform that helps companies engage their customers through open and transparent conversations that increase customer satisfaction, product insight and enhance customer loyalty. Wendy founded The Chatham Group, where she currently serves as an angel investor, strategic advisor and board member for a long list of startup companies. Wendy chairs the board for The Forum of Women Entrepreneurs & Executives (FWE&E.org) and serves on the board of Silicon Valley Social Venture Capital (SV2.org). She was recently recognized as a Top 100 Woman of Influence in Silicon Valley.
The Interview
1. Why is social computing changing the world for your customers?
Wendy Lea (WL): Ultimately the answer to this question hinges on your definition of "social" but our perspective is formed by the arrival of large scale employee-customer collaboration capabilities that are a result of online social behaviors, the mass adoption of social networks, and important context that is enabled by user generated content, which is often referred to as social media. Social computing enables a fundamental change in the customer to company relationship and by extension the network of brand relationships that each consumer maintains.
Social technologies make customer service more fulfilling while scaling more efficiently than traditional technologies, makes customer advocacy for brand promotion and online retail feasible, and engages customers at an individual level which results in better products and services.
2. What makes social computing disruptive?
WL: Social is ubiquitous at a scale never before achieved and it's happening across cultural, language and age boundaries. The application of social technologies is what makes them disruptive and companies that build social cues in their interactions will engage their communities to a deeper and more sustained degree. Social technologies also enable companies, for the first time, to engage their markets as individuals rather than groups defined by demographics.
Unstructured customer conversation content is very difficult to map to enterprise transaction and master data management systems, which form the core of enterprise business application software. As a result of this mismatch we will see new business processes develop that accommodate customer engagement while at the same time selectively integrating this unstructured content in enterprise systems.
For traditional software systems, like enterprise software, this is not an easy shift and there exists an entire generation of software companies who will either not survive or come out as much smaller and less interesting companies as a result. We are in the middle of a generational upheaval in the technology industry where leaders for the next decade will be defined.
3. What is the next big thing in Social Business software?
WL: Social technology today is very good at point to point interactions, whether person to person or company to customer, the next big thing is certainly going to be built on the aggregate data experience, also called Big Data. The ability to recognize patterns and trends from data sources collected and normalized in the cloud will bring about innovations that will be substantial.
Part of the promised benefit of capturing and analyzing data collections in the cloud that are a result of activity streams and repetitive engagement interactions is to improve the individual and seemingly inconsequential interactions that happen between an people on daily basis.
Lastly, no discussion of social business would be complete without talking about mobile. Mobile devices and location-based services are proving to be a dramatic departure for how companies engage customers, when contrasted to traditional on and offline technologies. Knowing where someone is, what context they are creating, and how they will respond to social gestures creates new opportunities for companies to create strong advocacy and promotion opportunities.

4. What are you doing that is disruptive for social computing?
WL: Get Satisfaction is disrupting the status quo by assembling a massive network of company to customer communities where unstructured customer conversation content is processed and utilized to bring value to consumers through superior customer service that results in strong brand loyalty and advocacy on behalf of the company.
By doing all this as a network as well as providing a highly engaging platform for companies to build out their communities on, not only do we deliver immediate value in the customer engagements but we also build on a massive data infrastructure that will enable a next generation of applications and services to extend the state of the art for how companies interact and engage with their customers.
Get Satisfaction provides a platform that changes the way that companies engage with their customers and this is rightfully at the center of any social CRM initiative but also cuts across customer service, marketing, and sales functions.
5. Where do you see technology convergence with Social?
WL: Clearly all things social are coming together and a social dimension is being layered into existing online technologies. Search is increasingly social, content is taking on Facebook attributes such as Likes and commenting, and activity streams are increasingly a default function in business and consumer applications.
Social networks, online social behaviors and signals, and social content are reshaping every application category.
6.  If you weren't focused on Social Computing what other disruptive technology would you have pursued?
WL: It's hard to imagine a technology more consequential than social at the moment, but at the same time there is a revolution underway in data and application architectures that is a result of the massive amount of data that is being created and aggregated online. It's not just social either, if you look at smart grid initiatives, for example, you also see the impact of massive data sets reshaping how applications are built and delivered.
Mobile is another obvious category that is undergoing a renaissance as a result of increasing mobile bandwidth, hardware innovations, and evolving usage patterns.
7. What's your favorite science fiction gadget of all time?
WL: Definitely everyting on Star Trek. Think about it for a moment… Star Trek showed us the promise of revolutionary technologies like cell phones, GPS, RFID, MRI scanners, virtual reality, and tablet computing 4 decades before they became reality for us, and some that are still not yet possible like antimatter propulsion and teleportation.
Your POV
What do you think? Got a question for Wendy?  Add your comments to the blog or reach me via email: R (at) ConstellationRG (dot) com or R (at) SoftwareInsider (dot) com.
Additional interviews will be added and updated!  To be considered for the series, please reach out to Elaine (at) ConstellationRG (dot) com.
Reprints
Reprints can be purchased through Constellation Research, Inc. To request official reprints in PDF format, please contact sales (at) ConstellationRG (dot) com.
Disclosure
Although we work closely with many mega software vendors, we want you to trust us. For the full disclosure policy, see the full client list on the Constellation Research website.
Copyright © 2011 R Wang and Insider Associates, LLC All rights reserved.