Executive Profiles: Disruptive Tech Leaders In Cloud Computing - Peter Lorenz, SAP AG


Welcome to an on-going series of interviews with the people behind the technologies in Social Business.  The interviews  provide insightful points of view from a customer, industry, and vendor perspective.  A full list of interviewees can be found here.
Peter Lorenz - Executive Vice President OnDemand, Corporate Officer, SAP AG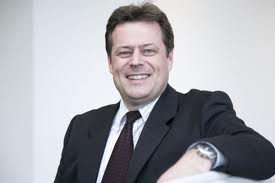 Biography
Peter Lorenz is SAP's executive vice president of on-demand. He is also a corporate officer, reporting to Jim Hagemann Snabe, Co-CEO of SAP and leading the Business Solutions and Technology organization. As head of OnDemand,  he is responsible for all aspects of SAP's on-demand solutions – SAP® Business ByDesign™ and SAP Line of Business OnDemand including development, solution management, delivery, and deployment, as well as service and support.
In his previous role, Lorenz was chief technology officer of SAP Business ByDesign. He also drove the enterprise service-oriented architecture for the solution. In addition, he was in charge of the enterprise services architecture modeling, product management within the application platform, and the application platform Supplier Relationship Management (SRM) development organization.
Peter Lorenz joined SAP in 1993.
The Interview
1. Tell me in 2 minutes or less why Cloud Computing is changing the world for your customers.
Peter Lorenz (PL): We impact two types of customers.  For our existing customers, we're delivering a new level of flexibility, elasticity, and TCO (Total Cost of Onwership).  They get a new feeling.  They don't (have to) wait to get on.  (A) new breed of applications now emerge that wouldn't have been available to customers in the past.   They can access mobility in the cloud, experience different applications, consume new breeds of applications.
For new customers, especially in small-medium-enterprises (SME), they get something you never could have gotten before for that price.  Also they require minimal IT staff (i.e. 1 person) for  this cost and price/value point.   They also gain lower hurdles of adoption.
What's the "ah hah" moment?  We're delivering a co-innovation model and we have open conversations creating the experience part.  It's non-transactional between us and not the data store.  Take Sales On Demand, it's formless, not structured.
In Business by Design (ByD) – we deliver a more seamless process deep integration.   This experience is brought forward in a relaxed way.  This is the" ah hah" moment. I can really operate this with ease.  Another thing we hear, when we see mobility with the on-demand applications, these (components) all comes together.
2. What makes cloud computing disruptive?
PL: A key thing - cloud computing changes the speed of adoption.  Customers gain faster time to market and value.  We don't get on these super large projects and wait for ages and people really do hate to wait for the system to come on line.
Most people associate cloud application with a like factor. There is something here.
Another positive disruption - guaranteed service for a defined price.  At the end of the day, we have a defined cost. We have the price of adoption. Price per user per month. All these things are fixed.
This is a much more defined world than on-premise where you run the whole thing by yourself.
3. What is the next big thing in Cloud Computing?
PL: We'll need to connect the cloud to the on-premise world.  This is the first thing that has to happen.  This is important.  The fluidity of applications.  The private parts of the network. This has to improve a lot.  We have to take services that run on-premises and combine them with the data in the cloud.  Outsource, in-0source, this is something that will have to come.  This is not a raw technology problem.  How can applications be run that takes advantage of outsourced HR with SaaS CRM, with on premise finance?  We have to be able to monitor how its working.
Also, the hybrid world of SAP products need to work with each other.  We can bring them together in a defined way.  Stick it together.  These things can happen.  What I would think would happen is a private private cloud.
What you get easily ask, I'm' a big IT dept getting beaten up.  I'm threatened by on-demand all the time.  The interesting thing in cases where they sell the operations infrastructure, we'll be the internal cloud service provider.  The idea is to use all the scalability advantages internally.

4. What are you doing that's disruptive for Cloud Computing?
PL: At SAP, delivering inMemory for on–premises software is key.  Taking in memory to blend internal and external data to create new levels of services is our vision.  This whole idea how you take data and try to transform this as a services will become what's disruptive.  How do you turn things that are analytics, and benchmarks for our customers.
5. Where do you see technology convergence with Cloud?
PL: We already see this in ByD and in other products. You can provide these services one-on-one.  We see platform in the cloud, natively in-memory with fully local persistence and several back ends.  A mobile access to the system in 5 years from now is normal.
Next generation will already be using mobile as the native capability.  Big Screen and a small screen will be normal.  Mobile will be everywhere.   Easy SDK's for output on many devices.  You have to master this.  On demand platforms (will) run natively on in-memory databases.  Social will emerge as a fabric to prepare more structured processes. Collaboration will lead to a result and transaction. Huge background noise.
Just linking these trends are easy.  (The) more complicated thing is managing the unstructured data to see create context driven computing.
6. If you weren't focused on Cloud Computing what other disruptive technology would you have pursued?
PL: I'd be focused on developing advanced materials.  Think about material sciences and the creation of smart steel.  What can you do with high impact glass?  Take these advanced materials that auto generate energy through film and create lower efficiency levels.  This is fascinating area for me.
7. What's your favorite science fiction gadget of all time?
PL: Transporter rings in Stargate – those ring things create a portal with a water edge.  Love the worm hole mechanism and of course - time travel.
Your POV
What do you think? Got a question for Peter?  Add your comments to the blog or reach me via email: R (at) ConstellationRG (dot) com or R (at) SoftwareInsider (dot) com.
Additional interviews will be added and updated!  To be considered for the series, please reach out to Elaine (at) ConstellationRG (dot) com.
Reprints
Reprints can be purchased through Constellation Research, Inc. To request official reprints in PDF format, please contact sales (at) ConstellationRG (dot) com.
Disclosure
Although we work closely with many mega software vendors, we want you to trust us. For the full disclosure policy, see the full client list on the Constellation Research website.
Copyright © 2011 R Wang and Insider Associates, LLC All rights reserved.