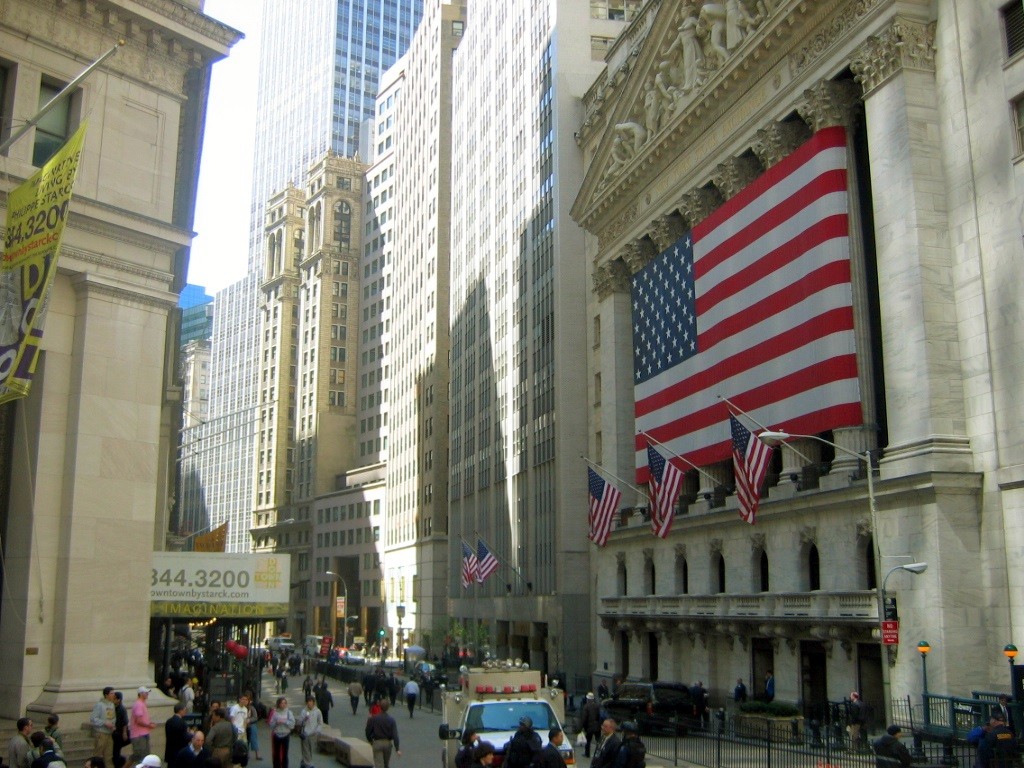 Digital Giants Market Analysis: Part 2 - Inside 11 Digital Giants Headed For IPO, DPO, or SPAC
 

Emerging Digital Giants Are Set For Some Big Debuts

Established digital giants such as the FAANGs + Microsoft have shown the power in dominating markets and moving beyond digital transformation. Emerging digital giants such as AirBnB, DoorDash, Disney, Etsy, Grubhub, Lyft, Spotify, Uber, and Walmart have shown the most growth in the winner takes all, post-pandemic markets.  Successful digital giants have applied digital business models, built new digital monetization models, and improved their digital channels. 

What can not be overemphasized is how these emerging digital giants exemplify the five traits of building 100 year data driven digital network (DDDN) platforms:
Build the biggest network. Create the largest active member community or device network, > 50M preferred.
Own the customer relationship. Disintermediate existing relationships by taking account control through payments, ease of use, and offering aggregation.
Compete for data supremacy. Design data driven digital networks to compete for data supremacy and decision velocity to create a competitive advantage.
Deploy digital monetization models.  Build out ad, search, goods, services memberships, and subscriptions.
Enter the market with a long-term growth mind set.  Trade profits for market share growth and trade short term gains for long term investments to dominate the value chain.
IPO and Direct Listing Markets Set For Another Record Year
Despite the pandemic, 2020 emerged as a record setting year for IPOs.  More than $174 billion was raised among 494 IPOs.  The overprinting and borrowing by the US Federal Reserve and other central banks has led to massive devaluation of currencies.  Investors have flocked to equities in their quest for yield.  Digital Giants have fared the best over the past decade.  In 2021, AirBnb and Doordash have led the way.  Below are some of the big debuts for 2021 as of March 1st, 2021.
AppLovin
Ascensus
Coinbase
Coupang
Epic
Part 2:
Instacart
Nextdoor
Robinhood
Roblox
Starlink
Stripe
6. Instacart ~ $40 billion valuation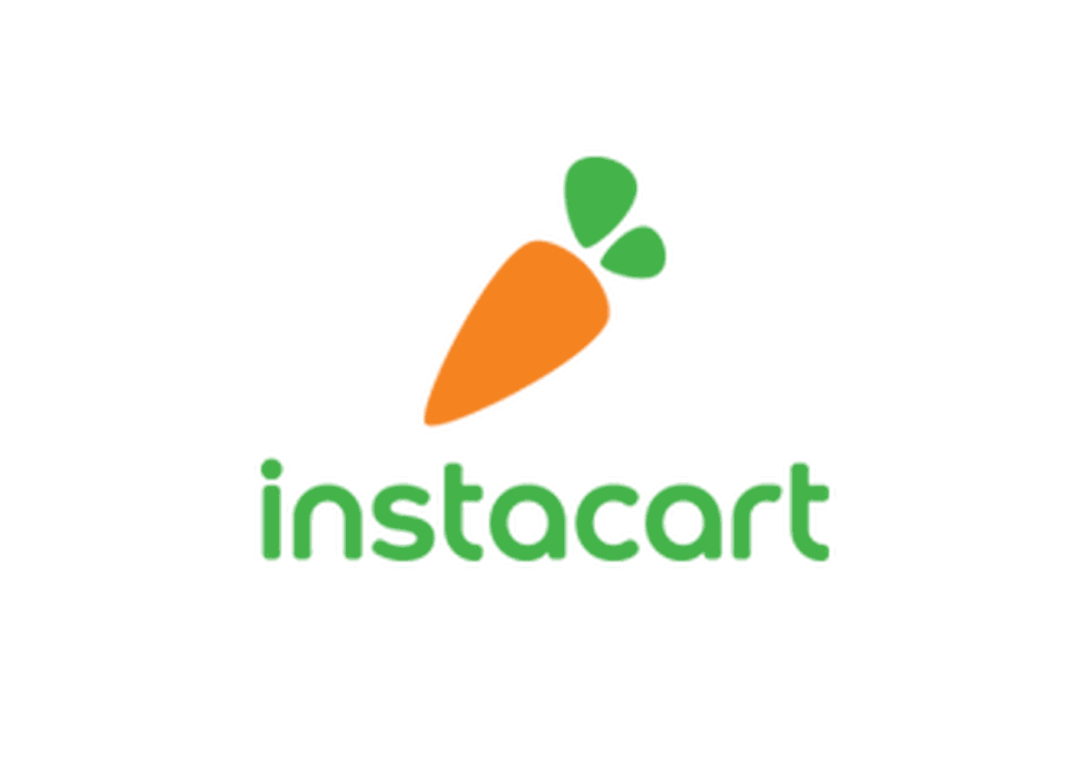 San Francisco, CA headquartered Instacart provides on-demand delivery for groceries and retailers to transform the $1.3 trillion low-margin grocery and retail market.  Instacart shoppers pack and deliver orders for delivery to a customer's home or business.   Shoppers are contractors who then plug into the logistics system which determines routes and assignments.  Building on his experience at Amazon, Apoorva Mehta, proved and battle tested the model during the pandemic.  The arrival of a new CFO bodes well as Nick Giovanni took Airbnb and Twitter public.  The company recently raised a round for $200 million from Valiant Peregrine Fund and D1 Capital Partners.  In June 2020, the company raised $225 million from DST Global, General Catalyst, and D1 Capital Partners.  The company already has 500,000 employees and contract workers.
Status: 2021Q2 anticipated IPO with a current valuation of $39 billion.
Leadership:Apoorva Mehta, Founder and CEO
Investment relationship - NO
Individual owned - NO
Family owned- NO
Company owned - NO
Network: 400 retailers, 30,000 stores.  Instacart reaches 85% of US households and 70% of Canadian households. Order volume during the pandemic went up 500%.  Instcart has over 8 million users, with 750,000 shoppers.
Customer Control: Disintermediates customer relationship with delivery. Aggregates stores for customers on one app.
Data Supremacy: Shopping cart information, logistics and distribution, and product profitability.
Digital Monetization: Delivery charges today, information and insight in the future with $35 billion today in grocery stores.
Growth Mindset: The distribution and logistics network provides a competitive advantage and the Instacart team will out invest grocery stores and retailers to build out the network at a loss, though it was profitable in April 2020 generating 10 million in profits.
7. Nextdoor ~ $5B valuation
San Francisco, CA based Nextdoor was founded in 2008 as a hyper local, social network.  The networks are based on geographical constraints and allow for public discourse, recommendations, posting alerts, and referrals. Only paid advertisers can sell items on the platform.  The platform has been the source of much local controversy as with many social networks though it has a robust moderation platform with volunteer community members who serve as leads to provide moderation.  NextDoor has raised $470 million to date and may go public with a $5 billion valuation.  Investors include Kleiner Perkins, Greylock Partners and Tiger Global Management.
Status: 2021Q3 anticipated IPO
Leadership: Sarah Friar, CEO (previously the CFO of Square when they IPO'd)
Investment relationship - NO
Individual owned - NO
Family owned- NO
Company owned - NO
Network: 268,000 neighborhoods across 11 countries.  25% of the US households belong to NextDoor. Number of active users is estimated at 28 million.
Customer Control: NextDoor attempts to dominate the local market by working with local governments to post important local updates.  The site prohibits posters from selling unless they advertise.
Data Supremacy:  Hyper local data on trending topics and targeted local ads
Digital Monetization: Paid content, advertising
Growth Mindset: Estimated revenue of $70 million would show NextDoor at a loss and willing to forward invest to gain market share and grow the user base.
8. Robinhood ~ $20 to 25 billion valuation

Founded in 2013, Menlo Park, CA based Robinhood pioneered the no-fee trading market. Targeting millennials with an easy to use trading app, the goal was to democratize access to the stock market.  Robinhood requires no minimums for cash accounts and allows users to buy cryptocurrencies.  While recent controversy as part of the Robinhood - Reddit - retail investor melt-down with Gamestop have made it a bit more precarious to go public, apparently Bloomberg has reported the team plans to file confidential IPO paperwork. The company has faced numerous regulatory fines but also boasts a very
Status: 2021Q4 Potential Direct Listing
Leadership: Vlad Tenev, CEO & Founder
Investment relationship - NO
Individual owned - NO
Family owned- NO
Company owned - NO
Network: 13 million users
Customer Control: Aggregated trading platform with zero commissions and cash balance requirements.
Data Supremacy: Real-time trading data
Digital Monetization: Insight into markets resold to subscribers
Growth Mindset: Zero commissions forced major brokers such as E-Trade, Fidelity, and Schwab to offer no commissions.
9. Roblox ~ $29.5 billion (3/1/2021), Went Public 3/10/2021 at $65 billion valuation

San Mateo, CA based Roblox is a popular children's gaming platform that allows users to create 3D worlds.  The software relies on the sale of digital goods and the creation of user-generated content.  The currency inside the metaverse is based on Robux and used to acquire new services.  Users can connect, create, and collaborate.  Today's use cases are game based, but future use cases include training simulations, market places, and alternate worlds. Roblox Client, Studio, and Cloud are the three services offered in the market.
Status: Went Public on 3/10/2021 with a $39.50 billion valuation on day one close
Leadership: Dave Baszucki, Founder and CEO
Investment relationship - NO
Individual owned - NO
Family owned- NO
Company owned - NO
Network: 32.6 million daily active users (DAUs) on the platform. Paying users jumped from 125,000 in 2018 to 490,000 in 2020. 1.25 million developers earned Robux, with 4,300 making 100,000 Robux. 
Customer Control: Roblox users are beholden to the platform for all requirements.  Hours on Robux grew 45% from 9.4 billion in 2018 to 30.6B billion.
Data Supremacy:
Digital Monetization: Robux currency is how they generate revenue. They had 1.
Growth Mindset: Roblox is not profitable but its revenue is up 56% to 923.95M from December 2019.  Roblox is investing in technology and growing the developer and partner ecosystem.
10. Starlink

As a business subsidiary of SpaceX, this unit will build out a low earth orbit (LEO) constellation of satellites for global internet access.  Known as Starlink, the goal is to connect under served global communities and Tesla vehicles with 50Mbs to 150 Mbs speeds.
Status: Not declared
Leadership: Elon Musk, CEO
Investment relationship - NO
Individual owned - NO
Family owned- NO
Company owned - NO
Network: 1,000 sattelites have been launched into orbits as of 2020 from the Falcon 9 rockets with a goal of 12,000 satellites in the first phase.  The goal is 42,000 sattelites.
Customer Control: Starlink disintermediates today's telcos, existing digital giants, and governments for internet access.
Data Supremacy: Geo-spatial data, network information, and usage data will power the 100 year platform.
Digital Monetization: Network access
Growth Mindset: SpaceX will continue to shoulder the cost of rocket launches. The goal is to build the network first, then grow mindshare.
11. Stripe ~ $95 - 100 Billion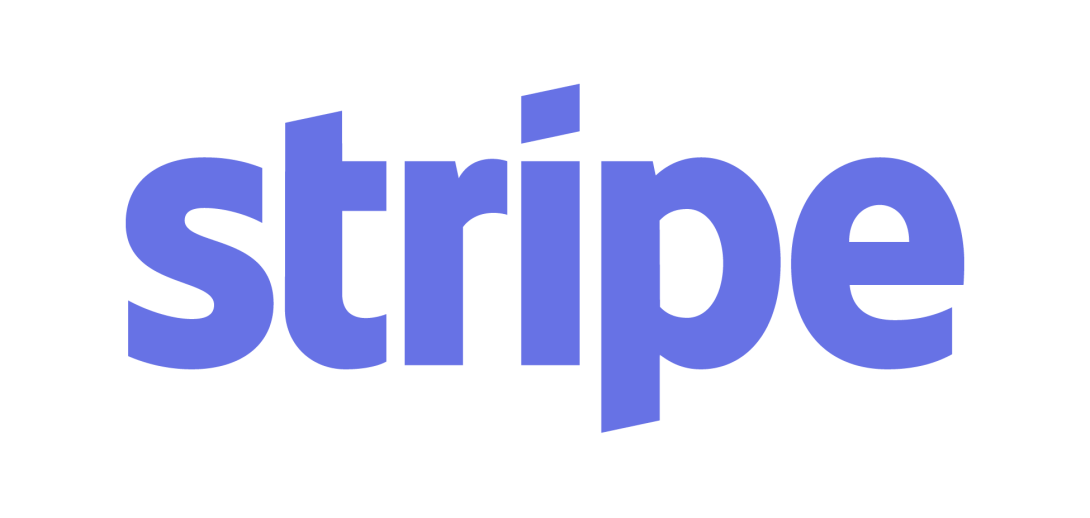 Dublin, Ireland and San Francisco, CA dual headquartered Stripe is a leading payments processing software company.  The company focuses on global payments and anti fraud software.  Stripe processes hundreds of billions of dollars a year for millions of global organizations world-wide. More than 50 companies process $1 billion annually with the provider.  Notable customers include DoorDash, Shopify, and Wayfair. The recent valuation in March 2020 values the company at almost $100 billion.  Investors include Ireland's National Treasury Management Agency, Allianz, AXA, Baillie Gifford & Co. and Fidelity Investments.
Status: 2021Q4 Target, raised $600 million in latest round valuing company close to $95 million
Leadership: Patrick Collision, Co-founder and CEO; John Collission, Co-Founder
Investment relationship - NO
Individual owned - NO
Family owned- NO
Company owned - NO
Network: Over 1 million businesses around the globe.
Customer Control: Stripe disintermediates bank for merchant control.
Data Supremacy: Data collected from payments provide massive signal intelligence for many downstream services
Digital Monetization: Payments and adjacent financial services products.
Growth Mindset: Not afraid to acquire or invest in competitors around the world.  Focused on market share growth.
Your POV
Ready for the new crop of Digital Giants as they IPO?  Which IPO do you think will do well?  Find out how these digital giants are competing at the dawn of digital giants.  Pre-order the book and find out how Everybody Wants To Rule The World t
Add your comments to the blog or reach me via email: R (at) ConstellationR (dot) com or R (at) SoftwareInsider (dot) org. Please let us know if you need help with your AI and Digital Business transformation efforts. Here's how we can assist:
Developing your digital business strategy
Connecting with other pioneers
Sharing best practices
Vendor selection
Implementation partner selection
Providing contract negotiations and software licensing support
Demystifying software licensing
Reprints can be purchased through Constellation Research, Inc. To request official reprints in PDF format, please contact Sales.
Disclosures
Although we work closely with many mega software vendors, we want you to trust us. For the full disclosure policy,stay tuned for the full client list on the Constellation Research website. * Not responsible for any factual errors or omissions.  However, happy to correct any errors upon email receipt.
Constellation Research recommends that readers consult a stock professional for their investment guidance. Investors should understand the potential conflicts of interest analysts might face. Constellation does not underwrite or own the securities of the companies the analysts cover. Analysts themselves sometimes own stocks in the companies they cover—either directly or indirectly, such as through employee stock-purchase pools in which they and their colleagues participate. As a general matter, investors should not rely solely on an analyst's recommendation when deciding whether to buy, hold, or sell a stock. Instead, they should also do their own research—such as reading the prospectus for new companies or for public companies, the quarterly and annual reports filed with the SEC—to confirm whether a particular investment is appropriate for them in light of their individual financial circumstances.
Copyright © 2001 – 2021 R Wang and Insider Associates, LLC All rights reserved.
Contact the Sales team to purchase this report on a a la carte basis or join the Constellation Executive Network