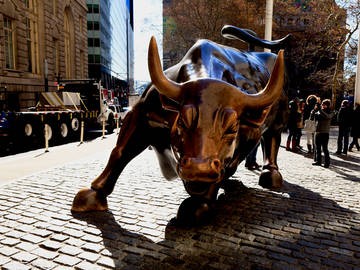 Digital Giants Market Analysis: Part 1 - Inside 11 Digital Giants Headed For IPO, DPO, or SPAC
Emerging Digital Giants Are Set For Some Big Debuts
Established digital giants such as the FAANGs + Microsoft have shown the power in dominating markets and moving beyond digital transformation. Emerging digital giants such as AirBnB, DoorDash, Disney, Etsy, Grubhub, Lyft, Spotify, Uber, and Walmart have shown the most growth in the winner takes all, post-pandemic markets.  If leaders haven't figured it out, digital transformation is not enough.  In fact, it may even be the wrong game. 
Successful digital giants have applied digital business models, built new digital monetization models, and improved their digital channels.  What can not be overemphasized is how these emerging digital giants exemplify the five traits of building 100 year data driven digital network (DDDN) platforms:
Build the biggest network. Create the largest active member community or device network, > 50M preferred.
Own the customer relationship. Disintermediate existing relationships by taking account control through payments, ease of use, and offering aggregation.
Compete for data supremacy. Design data driven digital networks to compete for data supremacy and decision velocity to create a competitive advantage.
Deploy digital monetization models.  Build out ad, search, goods, services memberships, and subscriptions.
Enter the market with a long-term growth mind set.  Trade profits for market share growth and trade short term gains for long term investments to dominate the value chain.
IPO and Direct Listing Markets Set For Another Record Year
Despite the pandemic, 2020 emerged as a record setting year for IPOs.  More than $174 billion was raised among 494 IPOs.  The overprinting and borrowing by the US Federal Reserve and other central banks has led to massive devaluation of currencies.  Investors have flocked to equities in their quest for yield.  Digital Giants have fared the best over the past decade.  In 2021, AirBnb and Doordash have led the way.  Below are some of the big debuts for 2021 as of March 1st, 2021.
Part 1:
AppLovin
Ascensus
Coinbase
Coupang
Epic
Instacart
Nextdoor
Robinhood
Roblox
Starlink
Stripe
1. AppLovin ~$4 billion valuation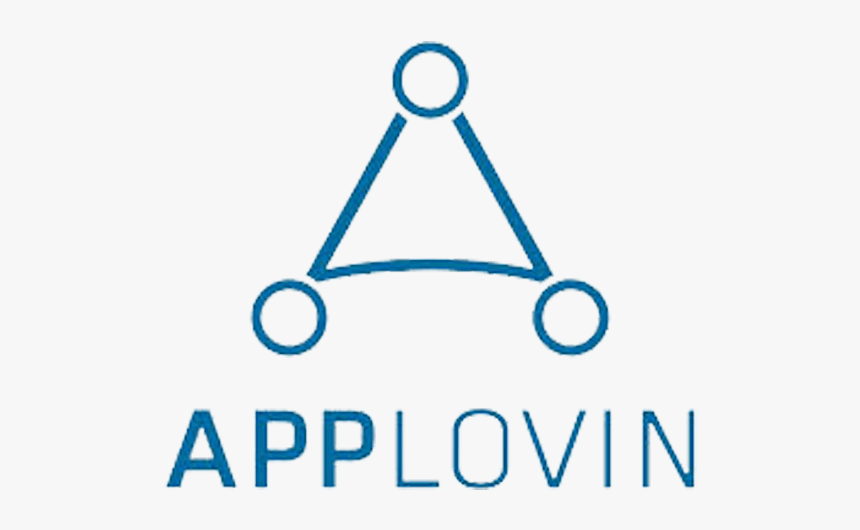 Founded in 2011, Palo Alto-based AppLovin is a mobile game developer, marketing tool provider, and digital goods platform in a hot gaming market worth almost $80 billion in 2020.  Revenue jumped 46% (YoY) in 2020 to $1.45 billion.  In February 2021, AppLoving bought Berlin-based developer Adjust and added 500 employees, bringing the total headcount to 2500.
Status: 2021Q2 Target Date, IPO Filed 3/9/2021, To Be Listed on NASDAQ
Leadership: Adam Forough, CEO and Co-Founder
Investment relationship - NO
Individual owned - Yes
Family owned- NO
Company owned - NO
Five Core Tenets Of Digital Giants
Network:  32 million daily active users (DAU) on over 2 billion devices
Customer Control: Freemium model on 200 games from 12 studios
Data Supremacy: Mining user behavior and analytics.
Digital Monetization: Sales of digital goods. Over 51% of revenue came from digital goods and 49% of revenue came from software and marketing tool sales.
Growth Mindset: Quadrupled spending on R&D, created a publishing division in 2018 and expended $1 billion in acquisitions and partnerships including Machine Zone, Magic Tavern, Adjust.
2. Ascensus ~$3 billion valuation
Dresher, PA based financial services concern manages savings plans, health savings accounts (HSAs), retirement programs, and 529 college funds.  Ascensus is the largest independent record keeping services provider, third-party administrator, and government savings facilitator in the United States.  The firm has over 12 million customers with $327 billion in assets under management (AUM).  Barclays and Goldman Sachs have been selected to underwrite the IPO.
Status: 2021Q3 Target Date, IPO
Leadership: David Musto, CEO
Investment relationship - NO
Individual owned - NO
Family owned- NO
Company owned - NO
Network: 12 million customers
Customer Control: Plan aggregation, technology platform provider
Data Supremacy: Analytics and insight on participant behavior
Digital Monetization: Plan fees at scale
Growth Mindset: Stable long term expansion.
3. Coinbase (COIN) ~$95-100 billion valuation

As the leading cryptocurrency exchange, San Francisco based Coinbase has benefited from the rapid ascent of Bitcoin, Ethereum.  Coinbase dominates US based cryptocurrency exchanges with a 24-hour trading volume of $3.2 billion. A recent private auction valued shares at $350, raising market caps to almost $100 billion.
Status: 2021Q1 Target Date, Filed 2/25/2021, Direct Listing on NASDAQ
Leadership: Brian Armstrong, CEO & Co-Founder; Fred Ehrsam, Co-Founder
Investment relationship - NO
Individual owned - NO
Family owned- NO
Company owned - NO
Network: 43 million customers, 2.8 million customers making transactions
Customer Control: Aggregation of cryptocurrencies for single point of trade
Data Supremacy: Analytics and insight on participant behavior
Digital Monetization: Transaction fees drive $1.14 billion in revenues for 2020, up 136% (YoY)
Growth Mindset: Investment in order book exchange (GDAX), brokerage, and custody technology
4. Coupang (CPNG) ~ $80 billion valuation

Harvard Business School drop-out Bom Suk Kim is set for one of the biggest tech IPO's for the year.  Founded in 2010, Coupang started out as a Groupon copy-cat, focusing on daily deals and has emerged into an eCommerce digital giant. Coupang has emerged as a pandemic and post-pandemic winner by nearly doubling its revenues to $12 billion in 2020.  As with all digital giants, the entity has an accumulated deficit of $4.12 billion as of December 2020 and has taken a long term mindset, building for market share and growth first.  Should the expected March 10th listing be successful, Korea's e-commerce darling will have a $51 billion valuation (based on $28.50 per share pricing) and emerge as one of the top 5 companies by market cap in South Korea.  The US listing will benefit Coupang with dual class voting structures, a key to a long-term mindset and one of the five tenets of building a Digital Giant.  New business models in Coupang Pay for financial services and Rocket Fresh for food delivery.
COUPANG - BUY $80
Status: March 11, 2021, Filed 2/25/2021, Direct Listing on NASDAQ
Leadership: Bom Kim, CEO & Founder
Investment relationship - NO
Individual owned - NO
Family owned- NO
Company owned - NO
Network: 14.85 million active users
Customer Control: Ease of use in ordering, Amazon approach to market place, last mile delivery.
Data Supremacy: AI and ML investments designed for operational efficiency from pricing to distribution and logistics.
Digital Monetization: Goods, services, payments, ads (future)
Growth Mindset: Dual class - voting structure, significant technology investment, long-term bets on last mile distribution. Market share increased 24.6% in 2020 up from 18.1% in 2019.
5. Epic Games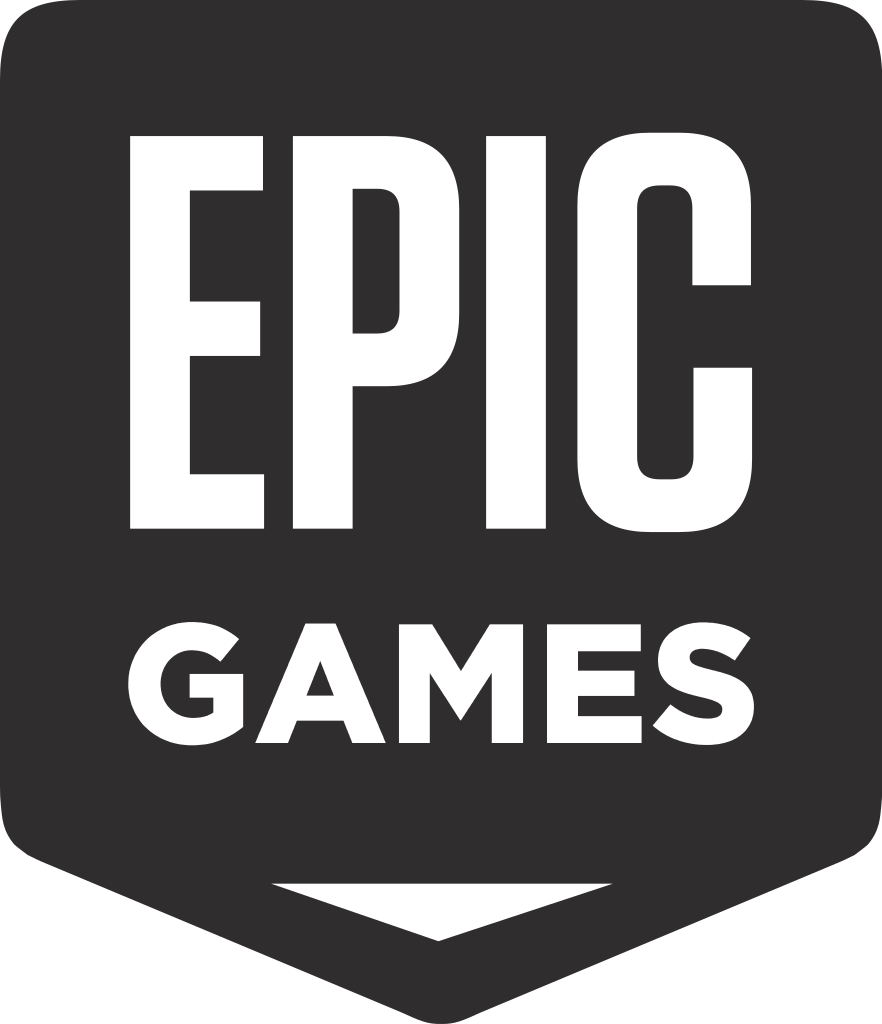 Founded in 1991, Epic Games is a Cary, NC based video game maker responsible for some of the most popular titles such as Fortnite, Infinity Blade, and Gears of War.  The company has created more than 50 game titles and purchased the mobile gaming app House Party. It's game development platform, Unreal Engine, has significant mind share among game developers. A war with Apple on app store transaction fees may play a role in a lower potential valuation.  As one of the few privately held gaming companies left, investors and fans would love to see this company IPO and tap into the broader market of gaming, e-sports, marketplace, and digital goods.
Status: No Immediate Announcements
Leadership: Tim Sweeney, CEO & Founder
Investment relationship - NO
Individual owned - NO
Family owned- NO
Company owned - NO
Network: 350 million active users
Customer Control: Addictive games, strong community engagement, and rich developer support.
Data Supremacy: Analytics and data are foundational to eSports and gaming.  Epic has a sophisticated approach to monetizing user data to improve games and create new offerings.
Digital Monetization: Freemium to monetization of in-app purchase, V-bucks virtual currency, digital goods (e.g. Battle Passes)
Growth Mindset: Moved from gaming, to platform, to digital monetization, to lifestyle brand.
Your POV
Ready for the new crop of Digital Giants as they IPO?  Which IPO do you think will do well?  Find out how these digital giants are competing at the dawn of digital giants.  Pre-order the book and find out how Everybody Wants To Rule The World t
Add your comments to the blog or reach me via email: R (at) ConstellationR (dot) com or R (at) SoftwareInsider (dot) org. Please let us know if you need help with your AI and Digital Business transformation efforts. Here's how we can assist:
Developing your digital business strategy
Connecting with other pioneers
Sharing best practices
Vendor selection
Implementation partner selection
Providing contract negotiations and software licensing support
Demystifying software licensing
Reprints can be purchased through Constellation Research, Inc. To request official reprints in PDF format, please contact Sales.
Disclosures
Although we work closely with many mega software vendors, we want you to trust us. For the full disclosure policy,stay tuned for the full client list on the Constellation Research website. * Not responsible for any factual errors or omissions.  However, happy to correct any errors upon email receipt.
Constellation Research recommends that readers consult a stock professional for their investment guidance. Investors should understand the potential conflicts of interest analysts might face. Constellation does not underwrite or own the securities of the companies the analysts cover. Analysts themselves sometimes own stocks in the companies they cover—either directly or indirectly, such as through employee stock-purchase pools in which they and their colleagues participate. As a general matter, investors should not rely solely on an analyst's recommendation when deciding whether to buy, hold, or sell a stock. Instead, they should also do their own research—such as reading the prospectus for new companies or for public companies, the quarterly and annual reports filed with the SEC—to confirm whether a particular investment is appropriate for them in light of their individual financial circumstances.
Copyright © 2001 – 2021 R Wang and Insider Associates, LLC All rights reserved.
Contact the Sales team to purchase this report on a a la carte basis or join the Constellation Executive Network