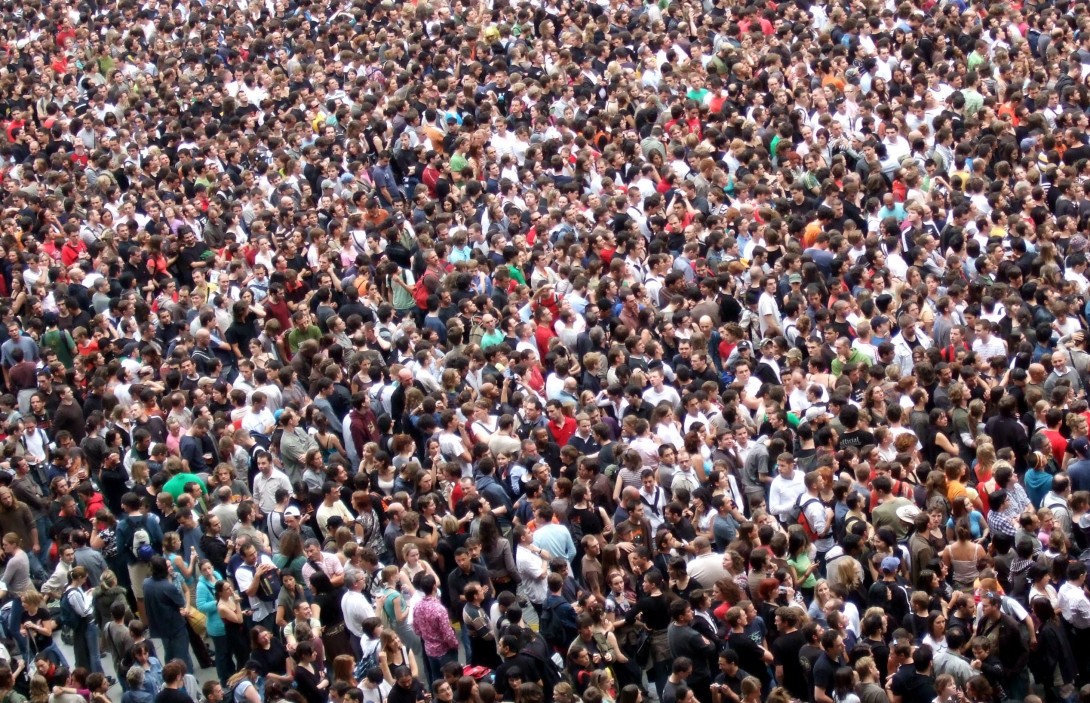 Monday's Musings: The Death of Density As A Business Model And What To Do About It

Density Is Dead! (At least for now)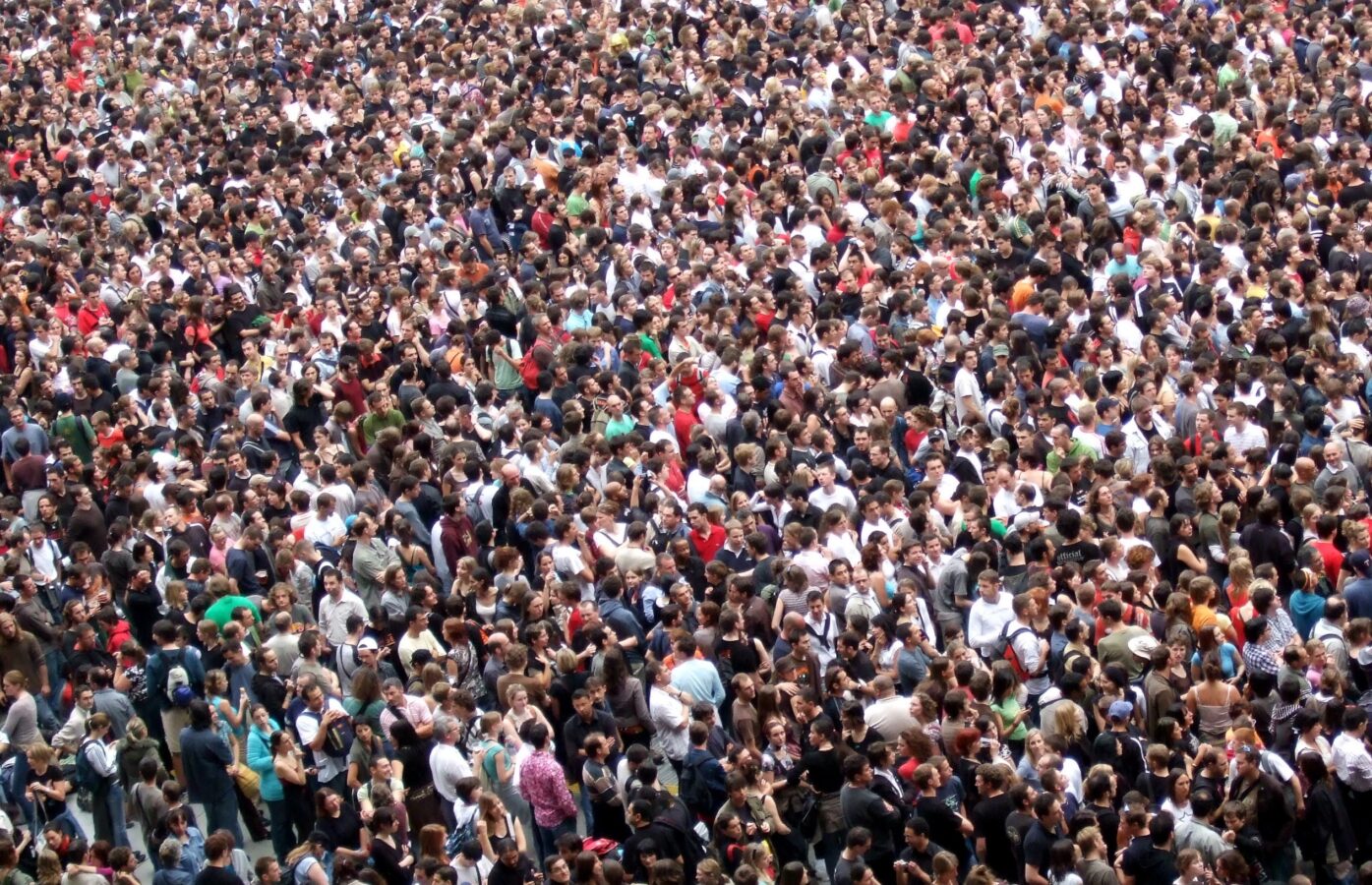 The Covid-19 acceleration to digital business models has ushered an era where before coronavirus (BC) business models built on human density will struggle to survive.  Those models relied on high volumes and dense environments to scale and drive profitability.  Unfortunately, concerns over public health have curtailed these businesses until a reduction in new cases or effective treatment and vaccines are readily available.
In the meantime, industries such as retail, restaurants, transportation, live events, and gyms face massive challenges.  For example, in the retail industry, the key performance metric has been profit per square foot or meter.  The goal has been how much profit can be generated from space? For restaurants and other venues such as bars and clubs, how many customers can one pack into a space and how many turns can one get a day?  These all required physical volume and a human being present.  As public health rules create capacity constraints via social distancing and health codes, the ability to put a 100 people in a store or restaurant may require 50% to 60% more space for both customers and employees to feel safe.  The capacity limits at every physical location will be reduced and cost per square feet calculations must be adjusted.
In the travel and entertainment industry, operators face the same constraint where airlines measure profit per revenue mile. That has led to the cramming of more seats in less spaces, whether a plane, train, or bus service.  In fact mass transit is under attack as commuters fear cramped conditions and transmission spread.   Meanwhile, the entire $1.4 trillion live events business, from professional sports, live entertainment, and mega conferences face the fear of hosting a super spreader event.  Every entertainment venue, who used to pack in thousands into physical spaces, is in trouble as the shift to digital streaming lowers margins and does not deliver the same in-person experience.  The after Covid-19 (AC) world will look different, for awhile.  Density as a business model can no longer be relied on.
Post Pandemic Business Models Must Account For Four Mega Trends

Over the past four months, the world has witnessed and participate in the world's largest and longest shared reality experience.  A few mega trends that negatively impact business models built on density will persist in the post pandemic era:
Remote work and work from home options are here to stay.  Most non-essential workers, about 37% of the workforce, have the luxury to avoid coming into the physical office.  With increased productivity for many industries, the persistent prevalence of Covid-19, and the success of remote work and work from home technologies and policies, recent surveys show most organizations will provide options for varying levels of remote work and work from home for the next few years.  These trends will negatively impact ancillary businesses such as restaurants and bars, retail shops, transit, and entertainment venues for some time.  Expect a continued reduction of business travel to 50% of pre-Covid-19 highs.  TSA counts of passengers per day through airports have barely passed 25% of the before Covid-19 (BC) highs in the 2.6 million passengers per day.
Mass shift of real estate holdings will move from high density - high cost to low density - low cost. High commercial rents for store fronts and Class A space will take their biggest hits in four decades.  With a population exodus gaining traction, many businesses will shift to less dense areas to find more space and cheaper rents.  Rent reductions may keep a smaller but more loyal core of customers in dense urban cores.  Businesses will follow and build facilities to drive down fixed costs to support less dense business models.  However, the workforce exodus to follow the jobs will emerge as the likely scenario.  Business models that rely on physical presence and density must reduce their cost structures.
Automation will drive down labor costs and address potential labor shortages.  Expect an initial shortage of labor in less dense environments as population migration accelerates.  Simultaneously, the artificially high cost of urban labor rates via minimum wage laws and other city based taxes will accelerate automation.  Increased regulation will hasten the adoption of AI and Automation. 

Avoiding human contact must always be an option.  The lack of etiology or understanding of disease transmission for Covid-19, continued prevalence of asymptomatic spread, and the long-term health impact to symptomatic survivors scares the general public.   Many individuals fear spreading the disease to an at-risk loved one.  Companies who do not have a back up to physical channels will suffer significant revenue loss and consumer trust.
Shift To Digital Requires Different Approach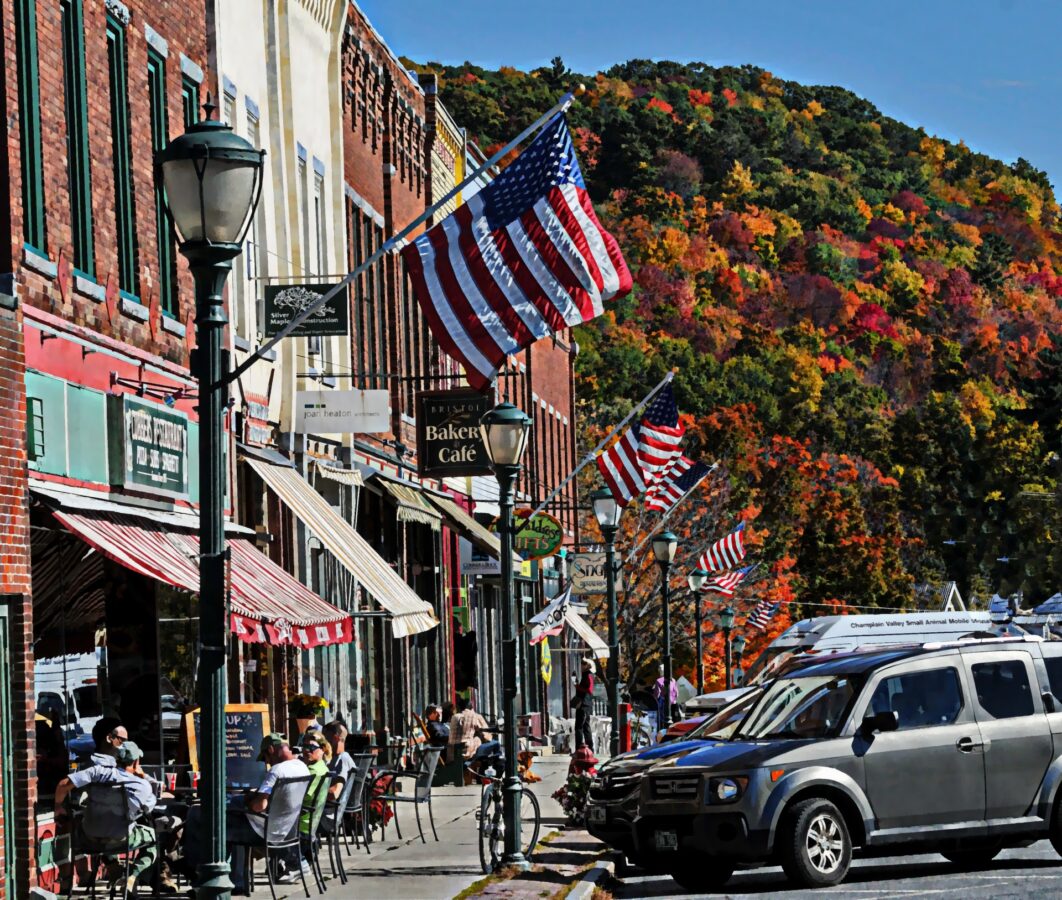 Accept that an exodus from dense urban cores will continue.  Space is the new sign of wealth.  Anecdotal real estate showings, school enrollment inquiries, and aggregate tracking of cellphone location data suggest a  growing shift to less dense suburbs.  Families and workers need more residential spaces.  The ability to work from home frees workers from the tethers to metropolitan areas.  Add a sense of insecurity with the rise in crime and the declining quality of life in dense urban areas, a potential mass exodus similar to the late 1960's and early 1970's is evolving. 

Families want newer homes, yards, parks, and better schools with a lower cost of living.  Anticipate the creation of new exurbs clustered around suburbs as developments in autonomous vehicles advance towards Level 5 full autonomy enabling greater mobility without mass transit. Organizations will need to shift their center of operations closer to highways and suburbs and away from mass transit and dense urban centers for the occasional office meeting or event.

Embrace automation everywhere in the shift to autonomy.  Supporting less density will require a move to more automation.  This automation will usher in the autonomous age.  Automation will reduce labor costs and will enable more autonomy for those in less dense environments.  Simultaneously, the artificially high cost of urban labor rates via minimum wage laws will accelerate adoption of automation.   Fast food restaurants have accelerated kiosks with the advent of higher minimum wages. 

Both automation and AI will play a role in driving down the cost of labor, improving the quality of work, and mitigating risk from human errors.  Organization must answer the four questions to identify where AI driven automation will make the most sense (see Figure 1).

Design for a contactless world.  Contactless channels are the new black. While fashionable and pragmatic, every customer experience will provide a design option to avoid human contact.  Businesses and customers will accelerate their adoption of digital channels and contactless models. 

Moreover, organizations must develop digital capabilities that support online orders, arrangements for in facility dining reservation, curbside pickups, scheduled delivery windows, automated returns, and cashless transactions. 
Figure 1. The Four Questions Asked of Every Business Process and Journey In An Autonomous Age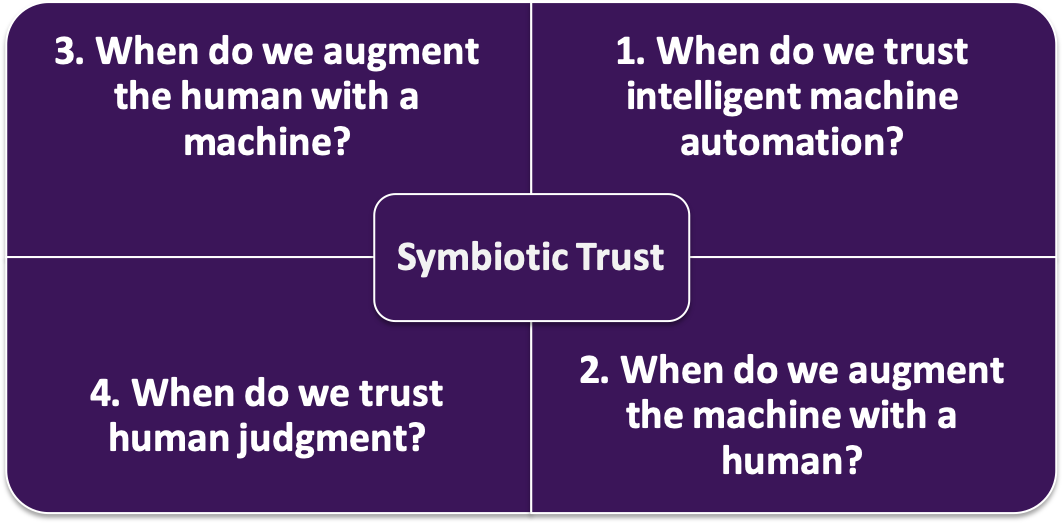 The Bottom Line: Embrace The Death of Density And The Rise Of Digital Monetization
The post pandemic world requires a massive shift in business models.  Those business models built on physical density will make way for a digital reality that embraces digital monetization.  Enterprises, brands, and organizations must invest in digital monetization models. Business models based on physical presence  require density to scale and organizations must reduce fixed costs.
Digital models built on large customer bases and digital channels will enable massive operational scale.  Businesses must move from serving customers to building communities.  A mission and purpose that inspires must move beyond a purchase to activating movements. 
While business models may vary, every organization must assess their digital monetization strategy from five key areas:
Advertising
Digital services,
Digital goods
Memberships, and
Subscriptions. 
For example, food delivery services can create memberships and subscription models to favorite restaurants, new dining experiences.  These services can also create advertising models for these new networks of patrons, restaurants, and review sites. 
On the B2B side, businesses can change the way they communicate and bring together communities by emerging as a media entity, sharing relevant content, driving virtual events, and creating hybrid targeted digital experiences for prospects.  On example may be a special wine and cheese tasting event with top customers and prospects.  A basket of wine, cheese, and other goodies would be sent a week prior to the prospect or customer's home.  The virtual meeting would begin with some opening remarks; a discussion round table moderated by an outside expert or analyst; and then time with the wine maker or cheese maker who would start the virtual pairing and guided tasting.
The future has been accelerated and businesses must adapt or perish.  Density is the enemy.  Digital business and monetization models are your friends.
Your POV
Trying to understand the digital giants in an age of duopolies?  Need help with your digital monetization efforts?  Working on your data driven digital network?  Let me know, we can help! Add your comments to the blog or reach me via email: R (at) ConstellationR (dot) com or R (at) SoftwareInsider (dot) org.
Please let us know if you need help with your AI and Digital Business transformation efforts. Here's how we can assist:
Developing your digital business strategy
Connecting with other pioneers
Sharing best practices
Vendor selection
Implementation partner selection
Providing contract negotiations and software licensing support
Demystifying software licensing
Reprints can be purchased through Constellation Research, Inc. To request official reprints in PDF format, please contact Sales .
Resources And Related Research
Disclosures
Although we work closely with many mega software vendors, we want you to trust us. For the full disclosure policy,stay tuned for the full client list on the Constellation Research website. * Not responsible for any factual errors or omissions.  However, happy to correct any errors upon email receipt.
Constellation Research recommends that readers consult a stock professional for their investment guidance. Investors should understand the potential conflicts of interest analysts might face. Constellation does not underwrite or own the securities of the companies the analysts cover. Analysts themselves sometimes own stocks in the companies they cover—either directly or indirectly, such as through employee stock-purchase pools in which they and their colleagues participate. As a general matter, investors should not rely solely on an analyst's recommendation when deciding whether to buy, hold, or sell a stock. Instead, they should also do their own research—such as reading the prospectus for new companies or for public companies, the quarterly and annual reports filed with the SEC—to confirm whether a particular investment is appropriate for them in light of their individual financial circumstances.
Copyright © 2001 – 2020 R Wang and Insider Associates, LLC All rights reserved.
Contact the Sales team to purchase this report on a a la carte basis or join the Constellation Executive Network