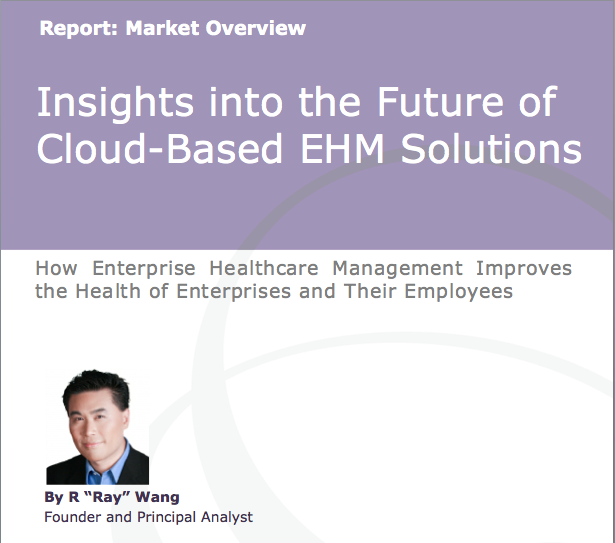 Research Report: Enterprise Healthcare Management (EHM) - Healthcare Meets Analytics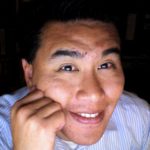 The Healthcare Affordability Crisis Can Be Addressed With EHM Solutions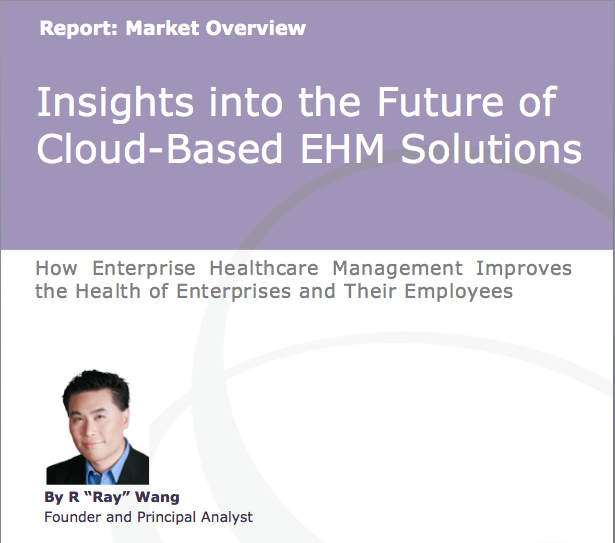 An affordability crisis has created chaos in the employer-provided healthcare market. With $620 billion in employer-paid costs to U.S. healthcare in 2014 and an annual increase that ranges from 4.7 percent to 10.3 percent a year, employers seek both improved utilization of programs and cost reductions.1 In addition, 55 percent, or more than half of all Americans, receive healthcare benefits from employer-sponsored programs. 2
While early solutions provided transactional management and benefit design, newer solutions have incorporated insight and analytics to improve not only the efficacy of healthcare for employees, but also identify new opportunities. These opportunities not only reduce costs, but also create new programs based on usage patterns, identify opportunities to improve health and wellness, and allow employees to balance out the cost versus quality equation.
Enterprise Healthcare Management (EHM) is a new category of software that helps organizations select, deploy, manage, and influence the outcomes of their healthcare investments to align with business goals such as incentivizing employees to make responsible healthcare decisions; guiding employees to obtain and maximize available benefits; improving visibility into healthcare efficacy for employee and employer; reducing unnecessary or inappropriate care; and revealing usage patterns that could result in new programs.
Constellation expects this category to play a key role in improving the future of work by improving the efficacy of health benefits programs while driving down cost through transparency.
Signs the healthcare system is not working efficiently:
Steadily rising cost of healthcare. Healthcare costs increase on average from 4.7 percent to 10.3 percent a year. While costs go up, quality remains consistent to worse for some employees.
Massive underutilization and disproportionate usage of benefits. The lack of insight into program efficacy leads to underutilization and waste.
Increasingly complicated regulatory compliance. The Affordable Care Act (i.e. ACA or Obamacare) has created a complicated tangle of healthcare policies and services. Compliance becomes increasingly costly and difficult.
Growing complexity of benefits programs. Public and private benefits overhauls led to complexities. These overhauls add costs for or organizations that lack a platform to address the resulting complexities.
Rising number of integration challenges. More technology, more integration problems.
Enterprise Healthcare Management Strategically Addresses Health and Welfare of Employees
Recent Constellation inquiries and advisory discussions with clients reveal that both healthcare costs and efficacy of health and wellness programs remain top of mind for CEOs, CFOs, and Chief People Officers. Given the pending retirement of Baby Boomers, the changing business models across industries, and the increasing pace of change, the 'war for talent' has intensified across all industries in the United States.
Enterprise Healthcare Management (EHM) helps organizations select, deploy, manage, and influence the outcomes of their healthcare investments so they better align with business goals. Common business objectives of EHM solutions include:
Incentivize employees to make responsible healthcare decisions. EHM solutions enable employees to evaluate cost and quality when making healthcare decisions.
Encourage employees to maximize available benefits. The best EHM solutions will provide employees access to eligibility and benefit information in an intuitive UX. No more digging, no more ambiguity. Information is available anywhere, anytime.
Improve visibility into healthcare efficacy for employee and employer. The most beneficial EHM solutions deliver healthcare usage data to employers, so they may improve the health and productivity of the workplace.
Reduce unnecessary or inappropriate care. Using insight and analytics, organizations can identify where and when care was delivered and identify how care can be optimized and when care is excessive or unnecessary.
Reveal usage patterns that could result in new programs. Data, insights, and employee engagement can drive future programs based on patterns of use. Applying context that includes location, time, role, gender, relationship, marital status, and other indicators can proactively drive new programs.
Preorder Disrupting Digital Business, published by Harvard Business Review Press In Q2 2015.  Learn more.
The Constellation View: EHM Addresses the Healthcare Affordability Crisis
EHM is a critical technology that will enable organizations to not only survive the massive changes in healthcare, but also succeed as companies are making a shift from:
Cost to value
Employer-defined benefit to employer contribution
Single carrier to multi-carrier private exchanges
The healthcare affordability crisis faced by employers impacts organizational productivity, creativity, and competitiveness. For example, many studies estimate that the average cost of healthcare for active and retired U.S. auto workers is around $1,700 a vehicle, while foreign companies operating in the U.S. pay only $250 per active worker. The lower costs come from not paying the healthcare of retirees.
U.S. healthcare spending was estimated at $3.1 trillion in 2014. Of that massive number, employers paid $620 billion. Add in the confluence of changing payment models, provider shifts, and consumer behaviors, and the private health insurance market faces massive disruption in the next 36 months. While 'fixing' the healthcare system requires systemic change, EHM will provide the technological support to organizations navigating the massive transitions ahead.
Resources:
Insights into the Future of Cloud-Based EHM
1 The Centers for Medicare and Medicaid Services (CMS) estimates U.S. healthcare spending reached $3.1 trillion in 2014, with $620 billion of this amount paid by U.S. employers.
2 "2014 Employer Health Benefits Report", Kaiser Family Foundation, Health Research and Educational Trust, NORC at the University of Chicago, September 10, 2014.

Your POV.
Ready to take on healthcare costs and improve health outcomes with technology?  Add your comments to the blog or reach me via email: R (at) ConstellationR (dot) com or R (at) SoftwareInsider (dot) org.
Please let us know if you need help with your Digital Business transformation efforts. Here's how we can assist:
Developing your digital business strategy
Connecting with other pioneers
Sharing best practices
Vendor selection
Implementation partner selection
Providing contract negotiations and software licensing support
Demystifying software licensing
Resources
Reprints
Reprints can be purchased through Constellation Research, Inc. To request official reprints in PDF format, please contact Sales .
Disclosure
Although we work closely with many mega software vendors, we want you to trust us. For the full disclosure policy,stay tuned for the full client list on the Constellation Research website.
* Not responsible for any factual errors or omissions.  However, happy to correct any errors upon email receipt.
Copyright © 2001 -2015 R Wang and Insider Associates, LLC All rights reserved.
Contact the Sales team to purchase this report on a a la carte basis or join the Constellation Customer Experience