Event Report: Insights From #NRF15 Retail's Big Show Highlight Need For Continuity Of Experience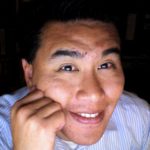 Attendees Buoyed By Economic Recovery Optimism At This Year's Big Show
The 2015 annual big show brought 33,000+ attendees to New York to explore the future of retail.   From the movers and shakers in the brand world to the hot retail technology vendors, the mood was buoyant and the outlook more positive than in year's past.  Some key insights from the event include:


Dominance of ApplePay.  After years of  NFC and payment tech wars, the sheer scale of Apple Pay adoption may be what unifies consumer to technology to retailer in contactless payments.   Constellation estimates that almost 2 out of 3 contactless payment transactions stem from ApplePay.  The reach to over 700 financial institutions and the wide adoption at NRF15 shows how Apple has addressed both the supply side and the demand side.
Death of omni-channel and a focus on contextual relevancy.  Customers still don't care what department one is in nor do they care about what channel one does not support.  Consumers expect a single, unified response.  Retailers must deliver continuity across all experiences through ubiquitous channels as context reinvents who, what, when, where, how the consumer engages in the point of sale.
Rise of big data insights.  Retail has quickly moved from gut feel to data driven decision making.  Witness the adoption of in store beacons, geo fenced wifi, internet of things, and location based services on mobile apps.  Almost every discussion involved the digitization of retail.  From how data was collected, what information was shared, how insights were surfaced, how patterns were used to guide decisions, the story moved beyond big data to what actions were taken based on insights from big data.
Interest in connected fitting rooms.  While the rash of technologies to bridge the digital divide with the analog world is nothing new, this year saw the digitization of the in-store experience to match the digital experience.  One example is the transformation of the fitting room experience from disconnected, isolated chambers to a high tech, rich shopping experience.  High end luxury store concepts enable consumers to search and have items brought to them directly from interactive consoles.  Expect mobile apps to replace the high end concepts over time to reach and service this captive audience.
 Learn more about how to disrupt digital business.  Preorder Disrupting Digital Business, published by Harvard Business Review Press.
The Bottom Line: The Heart Of Retail Is Crafting Engaging Emotional Connections And Delivering Frictionless Logistical Experience

The digitization of retail is more than just a website, a mobile payment, or connected fitting room.  The consumer expects continuity across channels and devices, departments, and experiences.  Delivering on ubiquitious channels requires consumers to share a little of their identity and context in exchange for beneficial convenience.   Success in this area is not easy.  In fact, developing this value exchange requires a trust framework and transparency with the consumer on the promised benefits.  Retailers will have to work hard to show these benefits.  Those that earn the right balance of trust and transparency will lead the way in dominating the digitization of retail.
Your POV.
Ready for digital disruption in retail?  Add your comments to the blog or reach me via email: R (at) ConstellationR (dot) com or R (at) SoftwareInsider (dot) org.
Please let us know if you need help with your retail transformation efforts. Here's how we can assist:
Developing your digital business strategy
Connecting with other pioneers
Sharing best practices
Vendor selection
Implementation partner selection
Providing contract negotiations and software licensing support
Demystifying software licensing
Resources
Reprints
Reprints can be purchased through Constellation Research, Inc. To request official reprints in PDF format, please contact Sales .
Disclosure
Although we work closely with many mega software vendors, we want you to trust us. For the full disclosure policy,stay tuned for the full client list on the Constellation Research website.
* Not responsible for any factual errors or omissions.  However, happy to correct any errors upon email receipt.
Copyright © 2001 -2015 R Wang and Insider Associates, LLC All rights reserved.
Contact the Sales team to purchase this report on a a la carte basis or join the Constellation Customer Experience