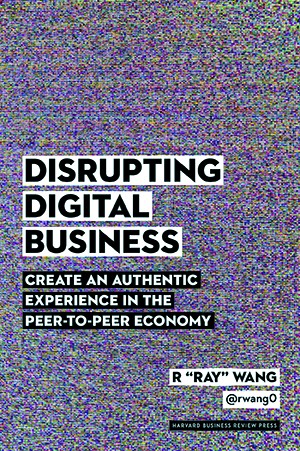 Personal Log: Coming soon! Disrupting Digital Business - The Book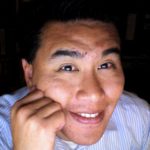 Digital Transformation Demystified For 2015
I am excited to announce Disrupting Digital Business will be published by Harvard Business Review Press for world wide availability in Q2 2015.  As many of you know, I started this journey to write a book almost 4 years ago.  It was around the time I had decided to leave Altimeter Group and start Constellation Research. I was kindly presented with a very generous book contract.  At that time, social media and social business was in full swing and a number of folks were putting out their social media story.
While social was hot, an underlying shift was in motion.  The combination of disruptive technologies, people to people (P2P) networks, and new business models seeded the beginning of a digital revolution.  It seemed that we had new laws of business emerging amidst this change.  This revolution may have started in the late 1990's with the hype of dot.com business models.  However, the internet era was a foreshadow of things to come.
In fact, we stand at the dawn of a digital business revolution and we barely realize it. And as with the beginning of every revolution, those in the midst of it can feel it, sense it, and realize that something big is happening. Yet it's hard to quantify the shift. The data isn't clear. It's hard to measure. Pace of change is accelerating. Old rules seem not to apply. You and I can't seem to put structure around this.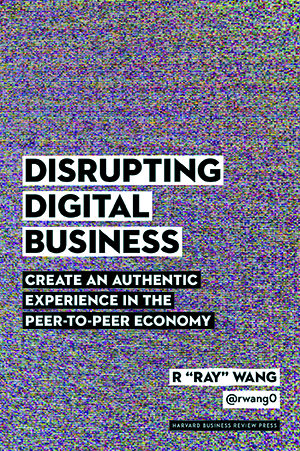 Many of us have been here. But we can qualify the shift. We are articulating how these businesses are about to change. We're doing it piecemeal, but a story is emerging. We have one-off stories about massive business model disruption. In fact, the impact of digital on our personal lives is an early indication. From how we interact with each other to how we engage with organizations, the shift is right in front of us. Our personal experiences foreshadow how businesses will be disrupted by this digital revolution.
In fact, 52% of the Fortune 500 have been merged, acquired, gone bankrupt, or fallen off the list since 2000.  The impact of digital disruption is real.  However, it's not the technologies that drive this change. It's a shift in how new business models are created through digital transformation.  Old line businesses are reinventing themselves as digital businesses.  New digital business models challenge existing incumbents.  We're moving at a rapid pace of change and massive scale from systems of transaction (record) to achieving mass personalization at scale (digital).
The secret to success in disrupting digital business will require organizations and individuals to know who they want to be, and live and breath it.  Disrupting digital business requires leaders to be:
Transformation focused: Incremental innovation is not enough. Organizations have to design for transformational innovation.
Relevant: Context drives the ability to deliver mass personalization at scale.
Authentic: Digital provides trust and radical transparency through massive data backbones and open access and support the brand promise.
Intention driven: Best practices rules and processes aren't enough, we have to predict what's expected next.
Networked: New P2P networked economies are guided by ephemeral self interest
Are you prepared to get ahead of the train and disrupt digital business?
What's Next?
As the book takes final shape, I am working very closely with my editor Tim Sullivan and the Harvard Business Review Press team on book launch. A few important items:
Book availability. Print editions and e-books will be available worldwide in Q2 2015.

Roadshow and book tour.  Constellation Research will be putting a series of roadshow in our Digital Disruption tour starting 2015.  We have plans to be at a few places in the US such as Atlanta, Austin, Boston/Cambridge, Chicago, Cincinnati, Minneapolis, Northern NJ, San Diego, San Francisco, Toronto, and Washington DC.  Around the world, we're shooting for Adelaide Australia, Amsterdam Netherlands, London UK, Seoul Korea, Sydney Australia, Tokyo Japan.  As we add  sponsors , we'll add cities for this roadshow.
Keynote speaking requests.  The team is already booking keynotes for next year.  Dates are limited and speaking inquiries can be addressed to

[email protected]

Looking for a good speaker's bureau.  I was with Monitor Talent and their model has changed since acquisition by Deloitte and Stern Speakers.  I'm seeking business events where digital and innovation are key themes.
Please feel free to send any inquiries to [email protected]
Constellation's Connected Enterprise 2014 - Dominate Digital Disruption October 29th to 31st, Half Moon Bay Ritz Carlton.

Join us October 29th to 31st for Constellation's Connected Enterprise: The Executive Innovation Conference For Digital CXO's and Leaders. These leaders convene to discover, share, and inspire each other on how digital business can realize brand promises, transform business models, increase revenues, reduce costs, and improve compliance.
The 3-day executive retreat will include mind expanding keynotes from visionaries and futurists, interactive best practices panels, deep 1:1 20 minute interviews with market makers, rapid fire high-energy new technology demos, The Constellation SuperNova Awards event, a golf outing, and an immersive networking event.
Your POV.
Ready to begin your digital transformation? Still looking for a CDO? Want to jump start your digital business efforts? Let us know how you are getting there and what first steps have worked.  Add your comments to the blog or reach me via email: R (at) ConstellationR (dot) com or R (at) SoftwareInsider (dot) org.
Please let us know if you need help with your Digital Transformation efforts. Here's how we can assist:
Developing your digital business strategy
Identifying areas for business model disruption
Connecting with other market leaders and fast followers
Sharing best practices
Vendor selection
Providing contract negotiations and software licensing support
Implementation partner selection
Resources
Reprints
Reprints can be purchased through Constellation Research, Inc. To request official reprints in PDF format, please contact Sales .
Disclosure
Although we work closely with many mega software vendors, we want you to trust us. For the full disclosure policy,stay tuned for the full client list on the Constellation Research website.
* Not responsible for any factual errors or omissions.  However, happy to correct any errors upon email receipt.
Copyright © 2001 -2014 R Wang and Insider Associates, LLC All rights reserved.
Contact the Sales team to purchase this report on a a la carte basis or join the Constellation Customer Experience