Event Report: Oracle Open World 2014 - Day 1 #OOW14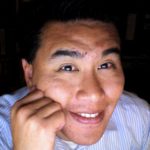 Oracle Doubles Down On Cloud Messaging Amidst A World Shifting To Digital Transformation
Over 60,000 physical attendees from 145 countries gather in San Francisco for the 2014 Oracle Open World.  In addition, Oracle expects 7.1 million online attendees to join the live stream of one of the largest events in enterprise software.  Amidst the usual partly cloudy San Francisco weather, attendees appear upbeat and interested in what Oracle has to say about the cloud as well as what Oracle will do next in a world of digital transformation.



As many know, Day 1 typically includes the Oracle Users Forum, afternoon Oracle PartnerNetwork Keynote, the evening Oracle OpenWorld Keynote with Larry Ellison, and the Day 1 Welcome Reception.  A few quick observations from the Day 1 chatter include:
Cloud is finally in full force for Oracle and its customers.  This year's opening keynote features Larry Ellison and Intel's President, Renée J. James bantering about the requirements of private and public cloud. The Day 2 keynote features co-CEO Mark Hurd's address on the business value of the cloud.  Day 3 kicksoff with EVP of Product Development, Thomas Kurian, talking about cloud services for the modern enterprise.  Attendees get a slight reprieve from all the cloud rah rah on Day 4 when  EVP of Systems, John Fowler, talks aobut how real-time enterprises are powered by database, high-performance engineered systems, and the cloud.

Point of View (POV):   At a 2012 Oracle Collaborate event, less than 50 people expressed interest in the using the cloud among the crowd of 6000 attendees when polled.  Fast forward two years, the shift among the Oracle customer base in the role of the cloud has begun.  In conversations with over 100 attendees, the conversation is not whether the cloud is viable, but more about when to actively consider the cloud. Given the large number of cautious adopters and laggards in technology adoption, Oracle has done a good job timing its cloud message to its user base.  Hence, Oracle's intent is to show case how the full Oracle RedStack can be extended to the cloud from engineered systems in private clouds to Database as a Service (DBaaS), app dev environments in the Oracle PaaS, to the consumption of Oracle apps.  As always, Oracle continues its strategy of one stop shop to both its loyal users and acquired entities.
Improved Oracle and partner keynotes could raise the bar in thought leadership.  Attendees can look forward to a customer panel with notables such as dunnhumby, GE, Intel, P&G, Pearson, Walgreen's, and Xerox. Partner keynotes include Renée J. James, President of Intel; Dr. Didiet Bonnet, Senior VP  and Global Practice Leader of Capgemini; and Dr. Vishal Sikka, CEO of Infosys.  Didiet Bonnet will talk from excerpts of his latest book on leading digital.  Many in the audience will want to find out what the former CTO of SAP, Dr. Vishal Sikka has to say about the future of technology and business.

Point of View (POV):  At over a million and in some cases almost three million for the highest level of sponsorships, these keynotes have traditionally suffered from over pitching of products and minimal thought leadership and entertainment value.  Other than the die hard fans of Larry Ellison awaiting in line for hours to hear inspirational thoughts, many of Oracle's keynotes have traditionally been ho-hum.  One reason could be the lack of good partner keynotes from legacy hardware vendors to over scripted system integrator pitches.  The good news, the events team and alliances team may have raised the bar this year with higher quality speakers and less product pitching.
Mini tents continue to make the show more intimate.  Given the mega show status Oracle OpenWorld has evolved into, attendees quickly affiliate into a number of smaller events within events.  Oracle organizes by topic with Big Data Central, Engineered Systems Central, ERP Central, CX Central, HCM Central, MySQL Central, OPN Central, and SCM Central.  Industry central mini tents revolve around 18 industries including Aerospace and Defense, Automotive, Communications, Consumer Goods, Education and Research, Energy and Resources, Engineering and Construction, Financial Services and Insurance, Healthcare, High Technology, Industrial Manufacturing, Life Sciences, Media and Entertainment, Professional Services, Public Sector, Retail. Travel and Transportation,Utilities.

Point of View (POV):  Attendees often find large shows lack the intimacy in relevant content and in size. The move to shows within a show have helped bring relevancy to the event.  For the Big Data central folks, make sure to check out 

Oracle's Big Data Strategy—Unified Data Management and Analytics

[GEN9379]

session on Wednesday October 1, 11:30 to 12:15 Moscone West 2008.
- For Engineered systems folks, the Infrastructure Transformation Made Easy with Oracle Systems on Monday, September 29, 11:30 a.m.–1:00 p.m. at Oracle Plaza is a must see.
- On the apps side, make sure to catch Oracle EVP of application development Steve Miranda's General Session: Oracle Applications—Don't Sit on the Sidelines [GEN7778] at Wednesday, Oct 1, 8:30 AM - 9:30 AM - Moscone West - 2008.
- For the HCM set, make sure to attend the Oracle Fusion Human Capital Management: From RFP to Reality [CON2357] on Wednesday, Oct 1, 4:15 PM - 5:00 PM - Palace - Grand Ballroom.
- Supply chain gurus should join the General Session: Supply Chain Management—Enabling the Modern Value Chain [GEN8086] on Monday, Sep 29, 12:30 PM - 2:00 PM - Westin Market Street - Metropolitan III.
- CX folks should take note of The Customer Experience Journey: How Oracle CRM On Demand Delivers CX at Insperity [CON7336] on Tuesday, Sep 30, 12:00 PM - 12:45 PM - Moscone West - 2016
A Working Guide To Where To Go For The Mini Tents

CX Mini Tent: Moscone West
Engineered Systems Mini Tent: Intercontinental Hotel
ERP Mini Tent: Westin Market Street
HCM Mini Tent: Palace Hotel
JavaOne Event: Hilton San Francisco
MySQL Mini Tent: Parc 55 Hotel
SCM Mini Tent: Westin Market Street
The Bottom Line: Expect A Very Different Oracle OpenWorld
Constellation has been championing Digital Transformation and Digital Business over the past two years.  This shift is more than just technologies such as big data, mobile, social, cloud, unified communications, internet of things, and others.  Businesses face a shift in business models enabled by these digital technologies.  With 52% of the Fortune 500 gone bankrupt, merged, acquired, or fallen off the list since 2000, this shift is big and pervasive.  As Oracle's customers make this journey to digital transformation, they must ask if Oracle will be able to take them through this journey and if so, how quickly?
From the agenda items and the shift to cloud messaging, Constellation sees progress in how Oracle is addressing digital transformation and helping customers make the shift.  However, time is of the essence and if Oracle has learned anything from its slow entry into the cloud, customers don't have the luxury of time to wait it out.  This shift is real.  This shift is happening.  This shift requires Oracle to move a few steps ahead of their customers requirements.
Dominate Digital Disruption

Join me at Constellation's Connected Enterprise, an immersive innovation summit for senior business leaders. The theme of this year's Connected Enterprise is Dominate Digital Disruption. Join 200+ other early adopters at Connected Enterprise to discover and share how digital business can realize brand promises, transform business models, increase revenues, reduce costs, and improve compliance.
This 3-day executive retreat includes mind expanding keynotes from visionaries, interactive best practices panels, deep 1:1 interviews with market makers, new technology demos, The Constellation SuperNova Awards Gala Dinner, a golf outing, and an immersive networking event.
Register before September 30 to take advantage of early bird pricing. Use code BBLG14 for VIP privileges throughout the event.
Your POV.
Ready for Oracle OpenWorld? What do you want to get out of this year's show? Add your comments to the blog or reach me via email: R (at) ConstellationR (dot) com or R (at) SoftwareInsider (dot) org.
Please let us know if you need help with your Digital Business transformation efforts. Here's how we can assist:
Developing your digital business strategy
Building a Digital ARTISAN program
Connecting with other pioneers
Sharing best practices
Vendor selection
Implementation partner selection
Providing contract negotiations and software licensing support
Demystifying software licensing
Related Research:
Reprints
Reprints can be purchased through Constellation Research, Inc. To request official reprints in PDF format, please contact Sales .
Disclosure
Although we work closely with many mega software vendors, we want you to trust us. For the full disclosure policy,stay tuned for the full client list on the Constellation Research website.
* Not responsible for any factual errors or omissions.  However, happy to correct any errors upon email receipt.
Copyright © 2001 -2014 R Wang and Insider Associates, LLC All rights reserved.
Contact the Sales team to purchase this report on an a la carte basis or join the Constellation Customer Experience.