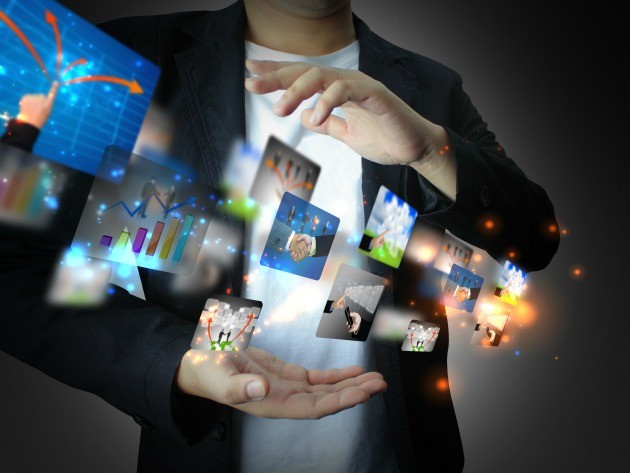 Monday's Musings: Who Gets To Be A Chief Digital Officer?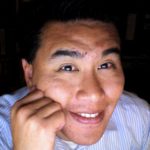 The Chief Digital Officer Navigates Digital Disruption...
Chief Digital Officers serve as a leader who is wholly responsible and ultimately accountable for driving digital business transformation.  As identified by Constellation in its' recent report on the "Case For the Chief Digital Officer", Constellation expects this executive to report directly to the CEO and bridge the gap between marketing and IT at a corporate level, rather than report into either existing function. Why? The CDO needs to maintain focus above the legacy responsibilities of marketing communications and enterprise technology architecture. Current C-suite residents may argue that a CDO would be assisted by the guidance and patronage of a more established department; however, the organization needs an unencumbered leader to drive a digital-first mindset into business units and all the way to the front lines of retail and customer service. A properly chartered CDO should have responsibility for:
Formulating digital business strategy. The Chief Digital Officer needs to determine how to incorporate digital approaches into the company's business model, which may vary based on industry. But all CDOs must have subject matter expertise and also need to draw upon a background in general management and competitive strategy. In order to lead transformation, a CDO must determine how to evolve long-standing analog business elements into digital assets and capabilities, ultimately creating customer value.
Activating operational initiatives. Effective CDOs are not mere evangelists or thought leaders; they earn their keep by translating strategy into actionable programs. A CDO will introduce new ideas into existing work methods, which requires a holistic point of view, attention to detail, and an integration mindset. A company's current value chain will require reexamination for new value creating opportunities. The CDO's role is to leverage operations and development expertise to identify areas of potential change and turn them into value capturing solutions.
Managing the organization's transformation. To be effective, a CDO needs to directly lead a team with diverse skill sets that can serve as a digital catalyst in varied situations. For example, assignments might include helping a business unit take advantage of a new market opportunity, working with external partners to drive the offering of innovation, or helping establish an internal workforce collaboration platform to accelerate knowledge sharing and increased digital awareness across regions. A CDO must understand how to work within the parameters of organizational governance, establish rights management processes, and be sensitive to a culture in transition by building relationships and evolving mindsets across different levels of digital proficiency.
...Yet The Evolving Lineage Of The Chief Digital Officer Depends On Industry
Lately, one may notice the proliferation of appointments to the chief digital officer role.  A question often arises as to what lineage do these roles come from.  Is it a CMO going digital or is it a CIO taking a business model digital, or is it a CTO becoming digital?  Boards seeking to appoint a Chief Digital Officer remain confused as to who or what role should be elevated.  Which skill sets should be valued or emphasized?
A closer examination by Constellation Research, reveals some patterns by industry.  Keep in mind job descriptions do vary greatly by industry which is why in most cases role based research often fails to produce the cohorts that folks hope to achieve.  For Chief Digital Officers, several splits have emerged, despite some non statistically significant surveys over the past few months that indicate more CDO's are from X function versus Y function.  In over 200 discussion about Chief Digital Officers, here are four common scenarios and how the Chief Digital Officer may be selected:
The Chief Marketing Officer is selected to become the CDO Role.  In consumer facing and brand driven enterprises, a tech savvy marketing chief often makes many of the enabling and supporting technology decisions.  The focus on creating digital business models and new experiences is often a driver for selection of CMOs.  Constellation sees this in consumer package goods, hospitality and gaming, home building,  luxury and fashion rands, media, retail, and telecommunications.
The Chief Technology Officer elevates into the CDO role.  In many organizations where a chief technology officer has existed and an acceptance that the enterprise must move to a digital business model, the CTO will assume many of the requirements of a CDO.  In addition, many organizations creating a CDO role often include the CTO components with a focus on business model transformation. This is often seen in academia, creative agencies, financial services, insurance, media and entertainment, public sector, and professional service organizations.
The Chief Operating Officer takes on the digital business challenge.  In the transformation of traditional businesses, COOs can take on the CDO position.  Experience in business operations, business transformation, and general management position the COO to design, implement, and execute digital business models.  Traditional enterprise facing organizations such as Architecture, engineering, and construction; aerospace and defense, discrete manufacturing, industrial supply, oil and gas, and wholesale distribution often show COO's taking the key role.
The Chief Information Officer is chosen as a CDO.  Organizations seeking a progressive and tech savvy CDO, often choose very innovative CIOs. Commonly known as the Chief Innovation Officer persona of the CIO, these individuals help organizations navigate the world of start-ups and their innovation while making sure innovations meet enterprise class requirements. These organizations have built strong business and IT partnerships.  Industries include financial services, high tech, insurance, media and entertainment, mining and exploration, pharma, and transportation and warehousing.
The Bottom Line: Digitally Enabled CXO's Needed
While the existing patterns of CDO appointments may run by industry, Constellation sees three broader trends emerging:
The Chief Digital Officer role will continue to proliferate. Constellation expects that half of the Fortune 500 will appoint a CDO by 2016.  The roles and responsibilities may vary slightly but the emphasis on new business model creation and support will remain a key and common denominator.  A chief digital officer must have P&L responsibility to be effective.  Most will but many will not.
Digitally enabled CXOs will emerge over time.  While the CDO will spearhead and rally the troops towards digital business transformation, all leaders inside the organization must gain a digital orientation.  More than technology, this shift involves both business and technology savvy required for CFOs, CEOs, CIOs, CMOs, COOs, Chief People Officers, and others.  Digital infusion is a requirement for the modern leader.
The Digital moniker will disappear before 2020.  As with cyber, social, e-business, etc, these monikers will go away as digital becomes mainstream.  However between nos and 2020, boards will see the largest change in requirements for their executive management team. Technology savvy and business acumen will no longer be isolated and separate requirements of future leaders.
Join us October 29th to 31st for Constellation's Connected Enterprise: The Executive Innovation Conference For Digital CXO's and Leaders. These leaders convene to discover, share, and inspire each other on how digital business can realize brand promises, transform business models, increase revenues, reduce costs, and improve compliance.
The 3-day executive retreat will include mind expanding keynotes from visionaries and futurists, interactive best practices panels, deep 1:1 20 minute interviews with market makers, rapid fire high-energy new technology demos, The Constellation SuperNova Awards event, a golf outing, and an immersive networking event.
Your POV.
Ready to begin your digital transformation? Still looking for a CDO? Let us know how you are getting there and what first steps have worked.  Add your comments to the blog or reach me via email: R (at) ConstellationR (dot) com or R (at) SoftwareInsider (dot) org.
Please let us know if you need help with your Digital Transformation efforts. Here's how we can assist:
Developing your digital business strategy
Identifying areas for business model disruption
Connecting with other market leaders and fast followers
Sharing best practices
Vendor selection
Providing contract negotiations and software licensing support
Implementation partner selection
Resources
Reprints
Reprints can be purchased through Constellation Research, Inc. To request official reprints in PDF format, please contact Sales .
Disclosure
Although we work closely with many mega software vendors, we want you to trust us. For the full disclosure policy,stay tuned for the full client list on the Constellation Research website.
* Not responsible for any factual errors or omissions.  However, happy to correct any errors upon email receipt.
Copyright © 2001 -2014 R Wang and Insider Associates, LLC All rights reserved.
Contact the Sales team to purchase this report on a a la carte basis or join the Constellation Customer Experience