News Analysis: Going Deeper Into The Apple And IBM New Business Model Alliance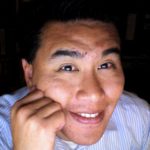 Global Partnership Signals Expansive View Of Digital Business Disruption


On July 15th, 2014 IBM's Ginni Rometty and Apple's Tim Cook announced in Cupertino, CA a strategic partnership to transform enterprise mobility (see Figure 1).  IBM has committed up to 100,000 employees to the initiative.  Apple has not disclosed its investment effort.  The announcement, made at Apple's Infinite Loop HQ, addressed four strategic joint initiatives between Apple and IBM that enterprise leaders should watch carefully:
IBM will build a new class of industry specific enterprise solutions. IBM intends to build more than 100 MobileFirst enterprise solutions including native apps.  These applications will be built native for iPhone and iPad.  The applications will include industry specific solutions that take advantage of IBM's big data and analytics prowess. Key components include iOS apps, ERP for iOS, and app integration and management.

Point of View (POV): In conversations with Fred Balboni and Marie Wieck of IBM, the senior executives hinted at a predictive component to these new class of enterprise applications.  Constellation believes these will take advantage of contextual features in iOS 8 such as messaging, enterprise management, and notifications that will be released Fall 2014.   In addition, the new SDKs for iHealth and iHome present new opportunities for patient care and potentially building management at the enterprise level.
IBM will deliver a set of mobile management services optimized for the iOS and iCloud. IBM Intends to deliver not only device management, but also security, mobile integration, and analytics for enterprise Apple customers through a MobileFirst Platform for iOS.  Key development platform capabilities from integration, analytics, cloud storage, and workflow will come from IBM's Bluemix Mobile for iOS.  IBM MaaS360 for iOS will provide  mobile device management capabilities in security, device management and apps catalog.

(POV): Constellation estimates that the market share of enterprise iOS in North America is well over 80% versus other devices in the Global 2000 sized companies.  IBM has the opportunity to help Apple address many enterprise security concerns.  While Apple is not exclusively standardizing on IBM's mobile first offerings, the close relationships should give mobile management competitors some heart burn.  IBM is Apple's preferred partner.  That being said, Apple may want to partner more closely with device manufacturers attempting to address the enterprise class security concerns CIO's and Chief Security Officers (CSO's) have raised with bring your own device (BYOD) programs.  IBM is also free to partner with other manufacturers such as Samsung or Blackberry.
IBM will provide enterprise class AppleCare services. IBM Global Technology Services will provide AppleCare service and support offerings with technical advocates and 2 to 3 years of coverage.  Support services include 24 x7 English phone and email for end users, toll free calls routed to Tier 2 phone advisors, 1 hour IT level support for P1 tickets, fee-based, technical onsite support. On the service side, IBM will provide on-site repair/replacement for Mac and iOS, consistent service experience, replacement of iOS device coverage, service and support activity reporting. IBM will deliver on behalf of Apple customer services such as device activation.

(POV): Apple's Achilles heel comes from the inability to service enterprise customers.  Today, customers sign up for joint venture or show up to the Apple Store Genius Bar for support. Corporate customers expect a more comprehensive capability and IBM has a track history of delivering in the enterprise.  IBMs expertise from the PC days and support of Lenovo will prove reassuring to enterprise accounts.
IBM will provide logistics expertise to apple. IBM Global Services will deliver supply, secure and activate, and management services.  Customers can  buy, finance and lease through IBM Global Finance.

(POV): The last leg of the enterprise experience is the supply chain logistics and procurement.  Through the Emptoris assets, IBM Global Services, and IBM Global Finance, clients can procure Apple products the same way they would IBM hardware.  Enterprise procurement officers will find comfort with this approach versus Apple's currently byzantine approach.
Figure 1. IBM CEO Ginni Rometty and Apple CEO Tim Cook at 1 Infinite Loop In Cupertino, CA
The Bottom Line: Digital Business Transformation Requires Co-Innovation And Co-Creation At Scale
The IBM and Apple global partnership may surprise for many companies and industry watchers. Just 30 years ago, the two companies fostered a bitter rivalry in the personal computing wars.  However, Apple's strengths in consumer and IBM's expertise in the enterprise create a unique win-win opportunity to take IBM's big data and analytics expertise, mobile management capabilities, and logistics prowess and combine them with Apple's enterprise market share penetration, new iOS 8 capabilities, and desire to create digital business models in new industries.
Given the public and current challenges IBM faces on meeting EPS, this deal should provide massive benefits for customers and shareholders for the mid to long-term.  Apple customers should rejoice that an enterprise option will exist with a partner who lives and breathes enterprise.  While competitors such as Google and Microsoft will most likely respond with similar announcements, customers are the primary beneficiary of this focus on the enterprise.  More importantly, the long term ramifications in providing new vertical solutions creates new possibilities to co-create and co-innovate in digital business.
Your POV.
Will your organization look to IBM as the link to enterprise for Apple?  What do you think of the partnership with IBM and Apple?  How will this change your mobile strategy? Add your comments to the blog or reach me via email: R (at) ConstellationR (dot) com or R (at) SoftwareInsider (dot) com.
Please let us know if you need help with your mobility and Digital Business transformation efforts.  Here's how we can assist:
Assessing mobile readiness
Developing your digital business strategy
Vendor selection
Implementation partner selection
Connecting with other pioneers
Sharing best practices
Designing a next gen apps strategy
Providing contract negotiations and software licensing support
Demystifying software licensing
Related Resources
Reprints
Reprints can be purchased through Constellation Research, Inc. To request official reprints in PDF format, please contact Sales .
Disclosure
Although we work closely with many mega software vendors, we want you to trust us. For the full disclosure policy, stay tuned for the full client list on the Constellation Research website.
* Not responsible for any factual errors or omissions.  However, happy to correct any errors upon email receipt.
Copyright © 2001 – 2014 R Wang and Insider Associates, LLC All rights reserved.
Contact the Sales team to purchase this report on an a la carte basis or join the Constellation Customer Experience!