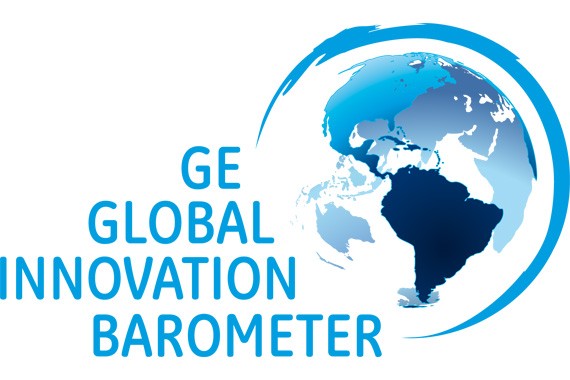 Monday's Musings: Insights From GE's Global Innovation Barometer Show Executives Need To Be Disruption Ready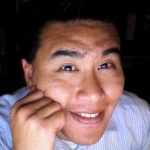 Disruption, Collaboration, and The Future Of Work Highlighted In Latest Edition
Last week, June 16, 2014, GE unveiled the 2014 results for its "Global Innovation Barometer". In the 4th annual survey, the GE team commissioned Edelman Berland to phone interview 3209 senior business executives between April 2, 2014 and May 30, 2014.  Interviewees represented VP level and higher respondents from twenty-six countries including Algeria, Australia, Brazil, Canada, China, Germany, India, Indonesia, Israel, Italy, Japan, Kenya, Malaysia, Mexico, Nigeria, Poland, Russia, Saudi Arabia, Singapore, South Africa, South Korea, Sweden, Turkey, UAE, UK and USA.  The average age of respondents was 44 years old and 31% represented C-Level decision makers.   Four key areas of findings focused on: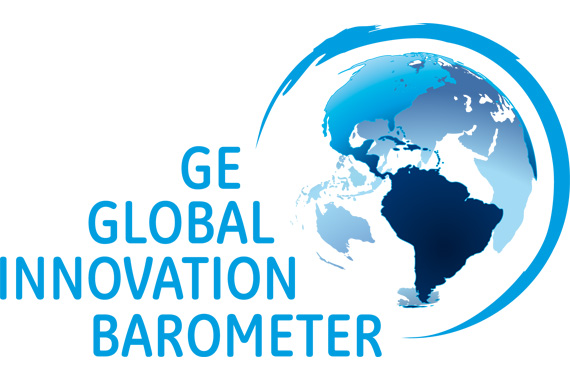 Macro trends show how essential innovation is to overall strategy. The study showed that 80% of respondents believe that people in their coutnry live better today than 10 years ago because of the impact of innovation on their life and on their country.  However, 47% felt that technological innovation will increase inequalities.  Collaboration (47%), convergence of technology (32%), big data (25%), and industrial internet (25%) show some mindshare gains in terms of companies with a strategy or process to make the most of these new technology trends (See Figure 1).
Figure 1.  Businesses Embrace New Trends In stages

Glocalization emerges as a key requirement for successful innovation. 82% of organizations interviewed believe that innovation is a global game.  Meanwhile 73% believed that innovation needs to be locatized to serve specific market needs (See Figure 2).  This leads to the need to "Think Glocal"  Survey results also show that Mexico, Singapore, Indonesia, Sweden, Brazil, South Africa, and South Korea lead the perceptions that constraints create innovation opportunities for those willing to invest.
Figure 2. Organizations must think glocal in order to deliver on innovation


Delivering on new business models creates challenges on successful innovation projects.  Over 60% of respondents found it difficult to define an effective


business model to support new ideas and make them profitable, creating a challenge killing the ability to innovate.  In addition, understanding customers and anticipating market evolutions (84%),  attracting and retaining the most talented and skilled individuals (79%), and adapting and implementing emerging technologies (67%) rose to the top three critical requirements for innovation (see Figure 3). Figure 3. Customer Understanding And War For Talent Remain key Critical Requirements For Innovation


Speed and agility to innovate better is more mantra than reality at most organizations.  The survey showed 67% of respondents agreed that success in innovation requires companies to quickly adapt and implement emerging technologies (see Figure 4).  Concurrently, 57% consider the internal inertia and the incapacity to be nimble, failing at rapidly converting ideas into actions is a challenge limiting their business's ability to innovate efficiently.
Figure 4. Organizations Find It Hard To Deliver on Agility Despite The Benefits

The Bottom Line: GE's Global Innovation Barometer Highlights Growing Sophistication Among Executives To Embrace Or Prepare For Business Model Disruption
The latest GE Global Innovation Barometer is a must read for all executives. As organizations enter a world of digital business and digital transformation, the findings show that most leaders realize that unless they disrupt, they will be disrupted.  Moreover, a growing sense for co-creation, co-innovation highlights the benefits of collaboration.  This trend correlates with increasing requests from market leaders and fast followers to identify startups and other forward thinking organizations to partner with.  With 70% of respondents identifying big data as a critical foundation for digital business and digital transformation, organizations expect to not only optimize business efficiency, but also 69% of respondents expect to use big data to improve the innovation process.   Finally, organizations strangely expect their governments to provide a framework to support top drivers of innovation either by fighting bureaucracy and cutting red tape (87%), ensuring business confidentiality and trade secrets are adequately protected (86%), and better aligning student curriculum with the needs of business (85%).
Constellation sees the overall findings as positive for innovation in the enterprise.  As organizations enter the next phase of business model disruption via digital, the attraction and retention of key talent, the internal agility of new business models, the adoption of new technologies, and real leadership amidst change are key success factors for this digital transformation.  The GE Global Innovation Barometer does a great job of quantifying the sentiment leading into 2014.  The hard work of getting the job done is ahead but at least it's no longer unknown.
Your POV.
How are you preparing for innovation and business model disruption? Is your organization ready for digital? What do you think of the GE Report? Let us know how you are getting there and what first steps have worked.  Add your comments to the blog or reach me via email: R (at) ConstellationR (dot) com or R (at) SoftwareInsider (dot) org.
Please let us know if you need help with your Digital Transformation efforts. Here's how we can assist:
Developing your digital business strategy
Identifying areas for business model disruption
Connecting with other market leaders and fast followers
Sharing best practices
Vendor selection
Providing contract negotiations and software licensing support
Implementation partner selection
Resources
Reprints
Reprints can be purchased through Constellation Research, Inc. To request official reprints in PDF format, please contact Sales .
Disclosure
Although we work closely with many mega software vendors, we want you to trust us. For the full disclosure policy,stay tuned for the full client list on the Constellation Research website.
* Not responsible for any factual errors or omissions.  However, happy to correct any errors upon email receipt.
Copyright © 2001 -2014 R Wang and Insider Associates, LLC All rights reserved.
Contact the Sales team to purchase this report on a a la carte basis or join the Constellation Customer Experience