News Analysis: Understanding The Microsoft and Salesforce Partnership From The Customers POV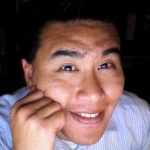 Microsoft's Platform DNA and Salesforce.com Quest For User Productivity Drive The Strategic Partnership
On May 29th, 2014, the Redmond based mega vendor Microsoft and the San Francisco based Cloud pioneer salesforce announced a partnership.  From the teleconference call with CEOs Satya Nadella and Marc Benioff; and in conversations with over 50 key executives, partners, and customers, Constellation sees the following impact for customers and competitors:


Salesforce for Office 365 fills in a key functionality gap. A flagship feature of the deal is the planned interoperability between salesforce and Microsoft Office 365.  salesforce users gain access to business class email and calendaring services, online conferencing, and secure file sharing.  The first release should address basic integration.

Point of View (POV): A big criticism of salesforce in the past was the poor integration options to Microsoft Office.  With Salesforce for Office 365, salesforce addresses a big gap in customer requirements while Microsoft gains a new market for its cloud based offering and some competition to Google Enterprise.  The ability to use OneDrive as a storage option will help with organizations using SharePoint looking for a migration path.  Microsoft Dynamics Partners should not lose competitive advantage in deal flow because the Microsoft Dynamics integration to Office 365 is much deeper and richer than the planned integration with salesforce and ties back closely with existing business processes.  However, salesforce gains the right to declare an integration to Office 365.
Salesforce 1 for Windows and Windows Phone 8.1 opens up emerging markets. The agreement intends to provide customers with the ability to run and access salesforce from Windows devices.  General availability is slated for 2015.

(POV): While few existing salesforce customers would move to Windows Mobile, the offering provides customers with long term choice on mobile platforms.  Today, most customers use iOS and Android.  In the future, Salesforce customers in emerging markets may seek Windows at a better value point to manage device platform versus Android and iOS.   In addition, Microsoft, Windows 8 devleopers, and partners gains access to a lucrative market of salesforce customers who tend to be more innovative than laggardish.
Connection of Salesforce data to Excel and Power BI for Office 365 temporarily solves the lack of analytics. Salesforce users gain the ability to access Power BI.  Power BI is a self


service analytics tool in Office 365.  Power BI proivdes the ability to bring in data from multiple sources.  Users will take advantage of the in-memory analytics to model with Power Pivot inside Excel.  Included are powerful data visualization tools such as Power View and Power Map.  Power BI provides sharing, collaboration, and subscription of live reports in a report gallery.  The natural language processing capabitilies enable users to ask questions on the fly and provide Q&A type functionality.

(POV): While reporting has been a hallmark feature for salesforce, most cloud based systems of transaction (record) including salesforce lack the ability to deliver on analytics.  Microsoft will most likely see PowerBI as the greatest adoption by salesforce users seeking to free themselves from the shackles of expensive legacy on-premises BI tools.  Over time, users will want advanced capabilities than PowerBI for predictive modeling such as Birst or Good Data, however, the offer of PowerBI fills a much needed gap in the salesforce product offering.
The Bottom Line: Partnership Happy Microsoft And Total Addressable Market (TAM) Seeking Salesforce Open Up A New Chapter In Software History
Successful partnerships require an alignment of self interest, product alignment, sales and pricing alignment, service and support alignment, and ecosystem alignment to move beyond the basic buzz seeking barney deal.  The announcement by Microsoft and Salesforce appears to address self-interest, product alignment, and ecosystem alignment.  Sales and pricing, service and support details remain to be unveiled.  The self interest piece provides the most interesting revelation about the direction of the two giants because: 
Salesforce improves the Future of Work and productivity for customers with integration to Office 365, Windows Mobile, and Power BI.  More important, it retains Azure as an option for future public cloud hosting and workloads beyond the Exact Target instance.  The announcement should raise the overall total addressable market for Salesforce and increase stock valuations.
Microsoft reasserts and expands its platform franchise in the cloud with broad reach on Office 365, Azure, and Windows Mobile into one of software's most innovative customer base and ecosystems.  The renewed focus on platforms by Satya goes true to the core and introduces a new playbook for Cloud that is unveiling itself with each new partnership.  Deals with Oracle and SAP on Azure began that thought process and more are expected along the way.
As in the on-premises world, technology providers quickly discovered who was the network (i.e. sales channels) , the content (i.e. applications), or the arms dealer (i.e. platform).  This partnership signals a maturation in the cloud markets by both Microsoft and Salesforce and will accelerate other related deals in the industry.
Recommendations for Dynamics CRM PartnerS, Prospects, and Customers
In speaking with over 40 partners, many Microsoft Dynamics partners were caught off guard by the partnership announcement and expressed their surprise.  From over hundreds of inquiries, contract negotiations, and vendor selections each year, Constellation believes that the partnership should not affect how the two vendors compete in the CRM market. Both vendors offer competitive options in the market and address different segments and use cases.

Constellation still sees Microsoft Dynamics and prospects selecting Microsoft Dynamics over salesforce when the requirements call for:
Deployment choice of on-premises, hybrid, or cloud
Lower total cost of ownership price points and value
Richer analytics and reporting capabilities
Process driven UX
Industry specific functionality
Deeper integration with Office and Windows 8
Integration of marketing, social analytics, and unified service desk.

Constellation believes Salesforce provides a better fit over Microsoft Dynamics when customers and prospects seek:

Cloud only options
Rich enterprise class ecosystem offerings and app stores
Enterprise access to deployment resources such as system integrators
Integrated territory management and forecasting
More frequent updates (i.e. Spring, Fall, Winter)
One throat to choke on delivering a complete solution
Non-Microsoft technologies
Your POV.
Does this announcement make you more likely to choose salesforce over Microsoft Dynamics? Do you think this is a good move for salesforce customers? 
Add your comments to the blog or reach me via email:
R (at) ConstellationR (dot) com
or
R (at) SoftwareInsider (dot) com.
Please let us know if you need help with vendor selection efforts.  Here's how we can assist:
Vendor selection
Implementation partner selection
Connecting with other pioneers
Sharing best practices
Designing a next gen apps strategy
Providing contract negotiations and software licensing support
Demystifying software licensing
Related Research:
Reprints
Reprints can be purchased through Constellation Research, Inc. To request official reprints in PDF format, please contact Sales .
Disclosure
Although we work closely with many mega software vendors, we want you to trust us. For the full disclosure policy, stay tuned for the full client list on the Constellation Research website.
* Not responsible for any factual errors or omissions.  However, happy to correct any errors upon email receipt.
Copyright © 2001 – 2014 R Wang and Insider Associates, LLC All rights reserved.
Contact the Sales team to purchase this report on a a la carte basis or join the Constellation Customer Experience!