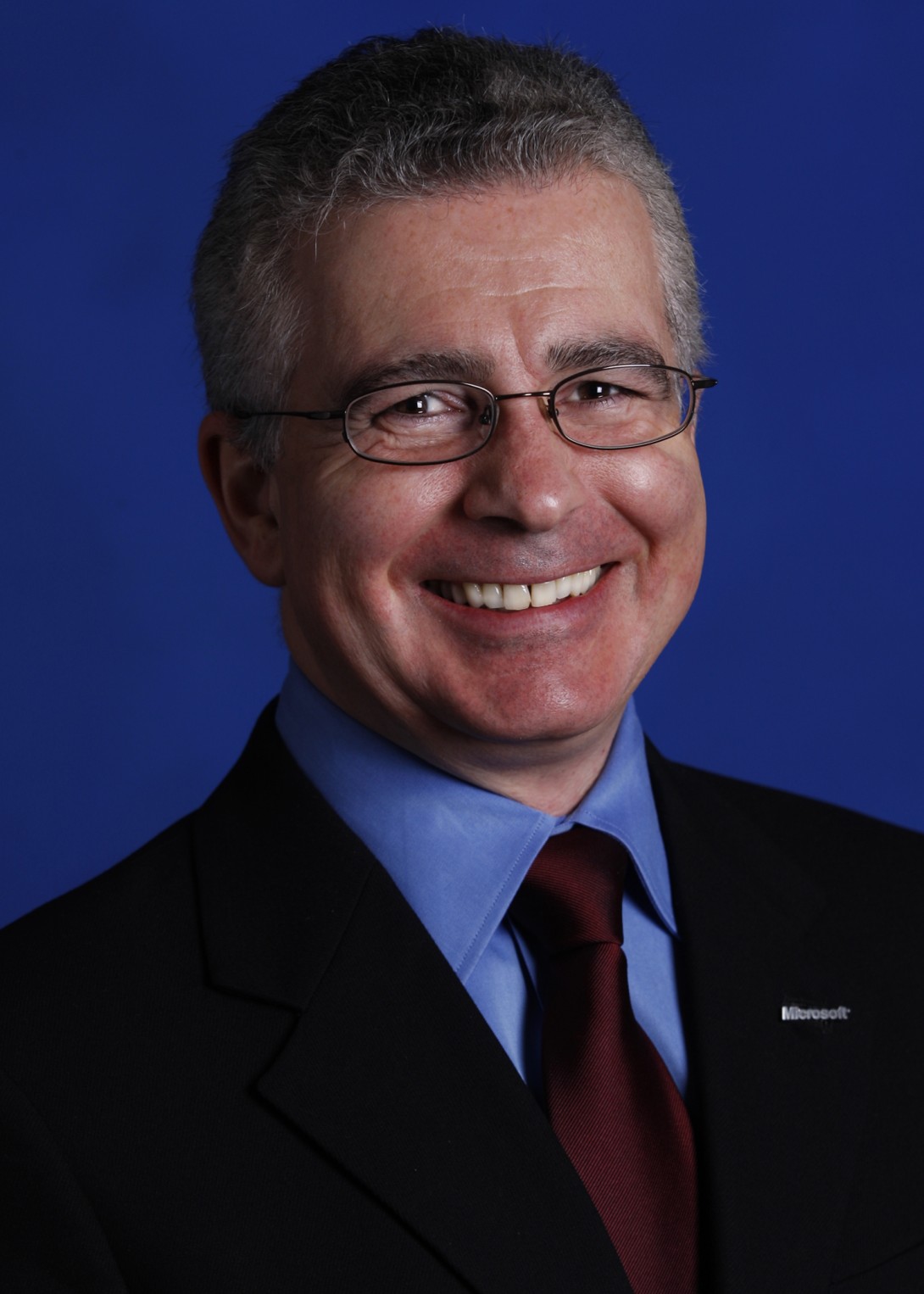 Executive Profiles: Kirill Tatarinov, President Microsoft Business Solutions
Welcome to our series of market maker 1:1 interviews with business leaders in the world of enterprise software  The interviews provide insightful points of view from a customer, industry, and vendor perspective.
Kirill Tatarinov, President of Microsoft Business Solutions (@KirillTatarinov)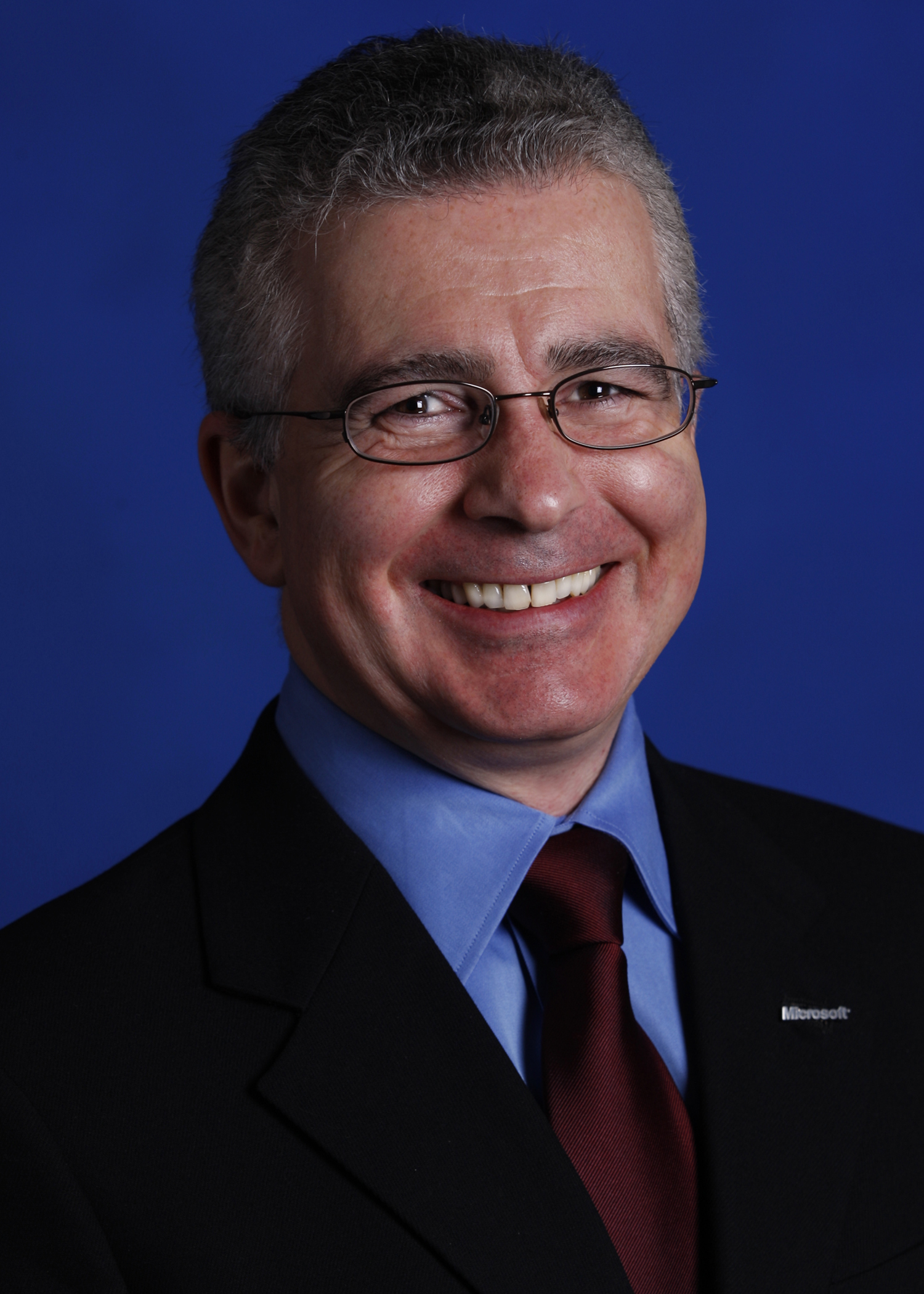 Kirill Tatarinov is president of the Microsoft Business Solutions Division (MBS) with responsibility for MBS research, development, sales, marketing, and operations. MBS develops and markets a portfolio of Microsoft Dynamics products and services covering a broad range of functions including financial, customer relationship and supply chain management (ERP and CRM) that bring simplicity, value and agility to organizations of all sizes.
Prior to joining MBS in 2007, Tatarinov led the Management and Solutions Division at Microsoft, where he was in charge of the Microsoft Windows management technologies and products, including Microsoft System Center, Systems Management Server, Microsoft Operations Manager and Microsoft Application Center, as well as Windows Server solutions, including Microsoft Small Business Server.
Tatarinov joined Microsoft in 2002 with 15 years of experience in the software industry. Before joining Microsoft, Tatarinov was senior vice president and chief technology officer for BMC Software Inc. While at BMC he also had responsibility for corporate development and for Patrol Software business. Before that, Tatarinov was co-founder, chief architect, and head of R & D for Patrol Software, the developer of innovative software solutions for systems and network management acquired by BMC in 1994. Before co-founding Patrol Software, Tatarinov worked in several systems, networking and consulting companies in Russia, Israel and Australia.
In January 2002, Computerworld named Tatarinov one of the business world's 2002 Premier 100 IT Leaders. This award honors individuals who have had a positive impact on their organizations through the use of technology.
Tatarinov grew up in Moscow, Russia, and holds a master's diploma in systems engineering from Moscow University of Transport Engineering (MIIT) and an MBA from Houston Baptist University. He serves on the Seattle advisory council of the U.S. Fund for UNICEF, whose mission is to help the world's children.
Tatarinov lives in the Seattle area with his family. Outside work, he spends his time skiing and is a Level-1 ski instructor, certified by the Professional Ski Instructors of America.
The Interview
Constellation sat down with Kirill Tartarinov in New Orleans, LA during the 2013 Microsoft Convergence Conference to discuss the changes since 2007 and to take a look forward for the Microsoft Dynamics product line.
1. Customers don't always associate Microsoft with innovation in the enterprise side. What are some milestones that counter that perception Dynamics?
Kirill Tartarinov (KT): While our roots as a company have been on the consumer side, make no mistake, enterprise is hugely important for what we do. People overlook the fact that Microsoft has been providing mission-critical solutions for over 20 years. We achieved significant milestones across the entire product portfolio from Windows and SQL Server to Office, the Cloud both public and private, and Dynamics. We have seen significant innovation from consumer to the enterprise. Innovation that helps Microsoft serve as the trusted advisor between consumers and business customers. But as far as milestones, what is most important is what we see here at this event (Convergence). Convergence is a reflection of our success in the enterprise. Every single one of our customers and partners are proof points. It is their path, their story of how they are innovating using both our enterprise and consumer technologies and making them better at what they do. As we move forward, we see the complete power of Microsoft coming together in the enterprise across Windows Server, Azure, Office 365, and Dynamics.
We are in the business of transformation. We are privileged to wake up every day and get the chance to help businesses unlock their potential by uniting the tremendous innovation across Microsoft and delivering it to people in business in specific scenarios, really helping every person be the best at what they do and helping businesses succeed by uniting their people, processes, and technology with their customers. That's our mission. It is our differentiator and something Microsoft is in a unique position to deliver.
2.Let's take a look at over the past 6 years since  you joined MBS in 2007, what did you set out to achieve for across the division and across Microsoft?

(KT): There were three things I set out to achieve on behalf of our customers and the company. First, I set out to unite all MBS employees from Fargo to Hyderabad to Copenhagen to Moscow and Sao Paolo. Second, I had to turn Microsoft Dynamics into a profit engine for our shareholders and third, I had to create a sustainable, long-term growth strategy to ensure our prominence in the enterprise business applications long into the future.
People are at the heart of everything we do. I came to Microsoft in 2002 because of the culture and the people. I've worked with amazing individuals and that's been the one constant throughout my time here at the company. In 2007, when I moved to MBS, I found incredibly smart people everywhere -- from our acquired companies, those who grew up at Microsoft, and those coming from various industries. With a smart, talented team who are both globally and intellectually diverse, we set out to unite all MBS employees by creating an environment for our teams to do their best work. I wanted our people to deeply value the meaning and the promise of working better together across the company.
We united teams from Fargo (North Dakota) where we have an amazingly vibrant and growing development facility to our super-talented teams in Denmark (Copenhagen) which has become the true hub attracting talents from Central and Eastern Europe and is now part of the company-wide European engineering excellence. And, we didn't stop there. We aligned our engineering presence in Moscow, Shanghai, Hyderabad and Sao Paolo giving us access to global engineering talent that delivers the best business solutions in the market. By uniting our people, MBS and Dynamics became an integral part of the Microsoft family.
Next, I focused my attention on how to turn Microsoft Dynamics into a profit engine for the company. I saw an opportunity for Microsoft to gain prominence in the enterprise side with a complete solution through business applications. Prior to MBS, I had 20 years of working with CIOs in building out enterprise infrastructure. MBS and Dynamics represent the next step of the journey from infrastructure to business solution. Our challenge was to answer how Microsoft could become a true, trusted provider of business solutions. On the product side, our goal was to give our customers a solid product vision that they could count on. We made sure every product moved forward and delivered a consistent road map. We listened deeply to our customers as they lead the way in the future of enterprise.
And we have grown -- we now have more than 350,000 customers. The customer base ranges from small and medium sized businesses to the Global 2000. With over 10,000 partners in the ecosystem, we accomplished our goals for the largest partner network in the business.
Going forward, we want to play our part in helping Microsoft continue to be the trusted partner in the enterprise. We will bring the best of Microsoft, all of our assets including devices and services, databases and apps. With One Microsoft Cloud, we're delivering Windows Azure for infrastructure and platform as a service, with Office 365 delivering Productivity Suite, and with Microsoft Dynamics delivering very specific business scenarios from the cloud. We are delivering complete business value to address the needs of all people. In essence we are putting all our assets to work for our customers.
3. Where do you see Dynamics in 2018? What kind of customers do you think you'll attract?

(KT): Customers are our most important priority. We live in the era of the customer. Increasingly, today customers are empowered more than ever. They will be instrumental in where Dynamics will be in 2018. One of the untold stories is how our customers from all industries and size come together. We have a unique responsibility to continue to deliver amazing experiences across various industries. In 2018, in addition to continuing our strong presence in the mid-market space, you'll see that we will have an increased presence in larger organizations – in fact it's already happening today as larger organizations trust us to run their business processes. You can expect this trend to continue as more Global 2000 organizations trust Microsoft to handle their enterprise class requirements.
4. Microsoft has been perceived as the evil empire in the past, but that mantle now belongs to Google and Facebook. What's being done to maintain that overall image and demonstrate trust in the market place?
(KT): There are many aspects to this question. For instance, let's take Convergence 2013, many of the people I have spoken with here have mentioned that we are humanizing our approach to what we do. This is absolutely correct and we're glad it's resonating so well. We are about creating a people-centric approach. Our job is to give people these amazing experiences and extend these approaches to the enterprise. We can then help those businesses demonstrate success. This has been our journey and we have arrived at a point where we are recognized for this and trusted. We are much more than a good corporate citizen. We are advisors and coaches to lead our customers to success.
5. Social, mobile, big data, and cloud were the big trends in 2009. Where do you see the future in the next 5 years?
(KT): The world in the last year has changed in a very profound way. For example, there are more connected mobile devices than people on the planet. In the last 10 minutes, the world amassed five billion gigabytes of data. Every time we like something, every time we tweet, or post a picture, we contribute to this amount of data that is available for us to make smarter decisions in business and in our lives. Amazing devices and services helps us change the world of business in our lives.
With history as our teacher, the world ahead is quite exciting. It's about better insight, more meaningful interactions, and immersive experiences. As Microsoft transforms to a devices and services company, I see a broad range of new, amazing and immersive experiences that will change how we live and work. Innovating across a broad range of devices from the living room to the board room is incredibly important for Microsoft and MBS as we move forward.
I see tele-presence reaching a new level. You can expect unified communications from Skype and Lync to enable our customers and partners to better engage. Through tele-presence and continuous immersion, we'll have many more streams of information. We can expect more people interested in cloud-based business solutions as we help the industry to break through barriers of trust, privacy, security, and data protection.
Expect the future to include natural immersive experiences. We'll be tracking eyeball movements, going to motion-based user experiences with Kinect and touch. Almost everyone will have access to technology. When you pause and think about this, it's fascinating. We'll be answering how humanity can benefit from what we do today. Just 10 years ago, people couldn't use computers because they required programming skills and technical knowledge. Today anyone can access that power. We can expect sophisticated machine learning and the return of artificial intelligence to be a big driver. Big data will be applied to help us identify new patterns and opportunities and improve our efficiency.
Machine learning, immersive experiences, all these natural experiences -- this is human interaction design, it's what we do.
6. If you weren't in the tech business, what else would you want to do?
(KT): Let me answer with a short story. My father was a systems engineer, working on his PhD. I was 4-years old at the time. It was a world without PowerPoint. I remember he had large pieces of papers that held his algorithms and design drawings. Since then, I was passionate about technology and science. I feel it is in my DNA. In fact, it runs so deep inside me, I can't really see myself outside of technology. I am super passionate about skiing, and teaching skiing. I am on the board of a wonderful organization, Outdoors for All Foundation whose mission is to enrich the quality of life for children and adults with disabilities through outdoor recreation. I also volunteered for them as a ski instructor for number of years. It brings me such joy to serve and help people learn how to downhill ski. I also love music and used to play guitar.
7. What's your favorite gadget of all time? (other than star trek teleportation or replicator)?
(KT): I'm not sure about replicator but teleportation would be nice. That would be truly global. I love my gadgets. It's hard to single one out. I love my Surface tablet and my Windows Phone 8. I am really loving my devices that help me track activities and give me telemetric data. In fact, I have new skiing goggles with built-in heads up display and GPS so when I'm skiing downhill, I get an instant view on how fast I'm going. My watch also does that, and both can be downloaded to a computer for me to analyze, track my progress.
(RW): Thanks for sharing your points of view!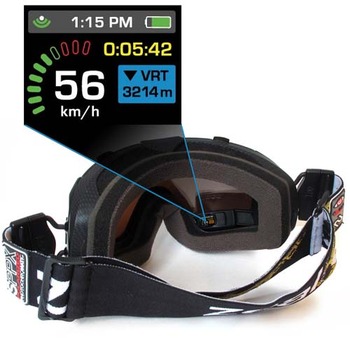 Your POV
What do you think? Got a question for Kirill? Add your comments to the blog or reach me via email: R (at) ConstellationRG (dot) com or R (at) SoftwareInsider (dot) com.
Reprints
Reprints can be purchased through Constellation Research, Inc. To request official reprints in PDF format, please contact Sales .
Disclosure
Although we work closely with many mega software vendors, we want you to trust us. For the full disclosure policy, stay tuned for the full client list on the Constellation Research website.
* Not responsible for any factual errors or omissions.  However, happy to correct any errors upon email receipt.
Copyright © 2001 – 2013 R Wang and Insider Associates, LLC All rights reserved.
Contact the Sales team to purchase this report on a a la carte basis or join the Constellation Customer Experience!