Event Report: Microsoft Dynamics Convegence 2013 (#conv13)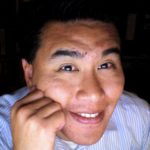 Customer Success, Acquisition, And New Features Drive Day 1 Headlines



Almost 12,000 Microsoft faithful converged in New Orleans for the flagship Dynamics event.  Wayne Morris (@WayneMorrisOz), CVP kicked off the event reiterating the theme of "A World Ahead". Meanwhile, Kirill Tatarinov (@KirillTatarinov), President of Microsoft Business Solutions Division, led the session with a series of impressive brands and compelling customer success stories.  Highlights from the day include:
Impressive Global 2000 customer wins. Kirill hinted at wins at SpaceX and followed with live customer presentations from ShockDoctor, Chobani, Weightwatchers, and Revlon.  Dennis Goetz (CFO) of Shock Doctor shared how they grew their business moving away from spreadsheets to Microsoft Dynamics GP.  Maureen Hurley (VP of IT) and James McConeghy (CFO) explained how Chobani installed Microsoft Dynamics AX in their main New York plant in less than a year and then implemented Dynamics AX at a new plant in less than 27 days. Christine Butler (VP of CRM and Business Development, and Loic Vienne (VP of Systems) at WeightWatchers discussed how they put in Microsoft Dynamics CRM to manage with 500 million customer touch points a year.  David Giambruno (SVP and CIO) and Steven Berns (Executive VP and CFO) of Revlon, made the impressive move to consolidate 21 ERP systems into one on Microsoft Dynamics AX.

Point of View (POV): The Microsoft Dynamics team has successfully moved up market from a previously SMB centric message.  The rise of global 2000 customers in the $500M to $5B revenue range shows the growing presence, success, and scalability of Dynamics AX and Dynamics CRM.  Though the business is estimated to bring $1.4B in revenue, Microsoft Dynamics still represents a small fraction of Microsoft's overall revenue ($73.72B 2012).  However, success in the Microsoft Dynamics business improves attach rates and cross-sells into Sharepoint, Office, SQL Server, and Azure.  Microsoft's small investment in Dynamics reduces customer fragmentation and plays a key role in long-term growth.
Acquisition of Netbreeze for social analytics. The Netbreeze acquisition brings data mining, natural language processing (NLP), and text analysis to social signals such as Twitter, Facebook, YouTube, 6,000 online news websites, 500,000 message boards, and 18M blogs.   The system supports 28 different languages including Arabic, Chinese (Simplified), Chinese (Traditional), English, French, German, Japanese, Russian, and Spanish. Direct language translation beats translation back to one language.

Point of View (POV): Netbreeze and Marketing Pilot address a growing need among the customer base for marketing automation and management.  Netbreeze is key to merging both the structured CRM information and the unstructured social signals.   As the CMO role continues to reclaim its technology destiny, we are moving away from transaction integrity and moving towards surfacing insights.  Netbreeze provides insight into marketing spend effectivity.
Announcement of Marketing Pilot 15.  MarketingPilot 15 adds improved user experience and analytics.  In addition, the long awaited connector to Microsoft Dynamics CRM arrives on March 2013.  International general availability is planned for later 2013.

(POV): Marketing Pilot provides core marketing capabilities that were missing in Microsoft Dynamics CRM.   Customers seeking an integrated marketing solution should consider Marketing Pilot.  However, the technology platform is dated.  For those customers seeking a cloud based approach, Silverpop, InfusionSoft, Aprimo, and Marketo may serve as better alternative today.  Compared to CMS marketing products like SiteCore or Adobe CQ, Marketing Pilot remains a distant second in features, but a top contender when cost is considered.
Windows Azure partner hosted offerings for ERP. Partner hosting for Dynamics GP 2013 and NAV 2013 will be available in June 2013.  Dynamics AX will see an Azure hosted version in 2014.

(POV): Among the Dynamics ERP customers, partner hosting remains a popular option for dipping their toes into cloud ERP.  A key barrier to Azure hosting has been the performance issues with SQL Server for Azure.  Resolution of those issues will free Dynamics to deploy more of its capabilities in Azure.  The go forward architectural model for Dynamics AX resembles Dynamics CRM where a VM is assigned per tenant but all management is done by Microsoft.
New mobile applications for Microsoft Dynamics AX 2012.  New mobile apps will address key horizontal functions such as expense management, time tracking, and approvals.  The expense management offering will capture and reconcile expenses, time allows the completion of time sheets, and approvals allows managers to complete business requests.  Microsoft intends to support Windows 8 and Windows RT tablets, Windows Phone 8, Android phones, and iOS phone devices

(POV): Customers are increasingly asking for a mobile experience.  The move to address mobility focuses on "in-between time" tasks that improve productivity for employees and bolsters offerings for services based industries and public sector.
 
Figure 1. Ongoing #Conv13 Flickr Stream
<iframe align=center src=http://www.flickr.com/slideShow/index.gne?user_id=35408001@N04&set_id=72157633038407298&detail=yes frameBorder="0" scrolling=no width="600" height="500"></iframe>
The Bottom Line:  Progression In The Dynamics Product Line Results In A Competitive Alternative For Customers
On December 21, 2000, Microsoft announced the intention to acquire Great Plains.  In July 2002, Microsoft bought Navision A/S, the foundation of Dynamics NAV and AX.  Until 2007, Microsoft Business Solutions had struggled to find and grow beyond its SMB niche. Over the past seven years, the team has focused on deepening vertical capabilities, improved integration with Microsoft components, expanding partner programs, and making strategic acquisitions for product and technology features.  The process has been slow but steady but increased investment in Dynamics AX and Dynamics CRM has paid off.
Fast forward to 2013, Microsoft now has a strong portfolio of solutions that Global 2000 organizations can deploy with confidence.  The MBS team is not afraid of tuck in acquisitions nor purchasing common IP from trusted partners.  The rearchitecture efforts and gradual hosted capabilities have helped move the product forward.  Consequently, customers and prospects seeking a newer architecture, Microsoft footprint, and deeper micro-vertical capabilities now consider the core Dynamics products for both ERP and CRM in short lists.  Key use cases include the consolidation of ERP, move to Two-Tier ERP, and primary CRM system of record.   However, customers should be cautioned that success will require selection of the right Microsoft Partner.  Selection of the right partner is never an easy process as many partners exist and validation of capabilities still remains a challenge for prospects and existing customers.
Your POV
Are you Microsoft Dynamics customer? Do you plan to invest more or less with them in 2013?  What do you think about their strategy?   Are you ready to consolidate on Microsoft? Add your comments to the blog or send us a comment at R (at) SoftwareInsider (dot) org or R (at) ConstellationRG (dot) com
Please let us know if you need help with your apps strategy.  Sign up for a Constellation Academy Workshop or let us assist with:
Assessing readiness
Designing your strategy
Assessing integration capability
Vendor selection
Connecting with other pioneers
Resources and Related Research
Event Report: The Sentiment At Microsoft Convergence 2011

Friday's Feature: Microsoft Dynamics GP 2010
Research Report: Microsoft Partners – Before Adopting Azure, Understand the 12 Benefits And Risks
Monday's Musings: The Hidden Value In SaaS Deployments
Trends: 2011 Cloud Computing Predictions For CIO's And Business Technology Leaders
Research Summary: Best Practices – The Case For Two-Tier ERP
Tuesday's Tip: When To Go With A Two-Tier ERP Strategy
Strategy: 5 Lessons Learned From A Decade Of Naught
Tuesday's Tip: 10 Cloud And SaaS Apps Strategies For 2010
Tuesday's Tip: 2010 Apps Strategies Should Start With Business Value
Best Practices: Lessons Learned In What SMB's Want From Their ERP Provider
Reprints
Reprints can be purchased through Constellation Research, Inc. To request official reprints in PDF format, please contact Sales .
Disclosure
Although we work closely with many mega software vendors, we want you to trust us. For the full disclosure policy, stay tuned for the full client list on the Constellation Research website.
* Not responsible for any factual errors or omissions.  However, happy to correct any errors upon email receipt.
Copyright © 2001 – 2013 R Wang and Insider Associates, LLC All rights reserved.
Contact the Sales team to purchase this report on a a la carte basis or join the Constellation Customer Experience!