Event Report: Informatica Analyst Day Reveals A Growth Strategy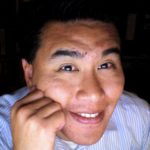 Informatica Sets The Stage For A New Chapter In Its History




Informatica held its annual industry analyst day February 26th to 27th, 2013 at the Rosewood Sandhill in Menlo Park.  The event showcased Informatica's go-forward strategy and road map for growth over the next three years. Key highlights include:
Capturing a $6.5B market opportunity in license and subscription revenues. Marge Breya, Informatica's new CMO, set the stage with a vision of how Informatica is poised to capture a $6.5B addressable market.  Key use cases include analytics, operational integration, cloud integration, master data management, and data governance.  Achieving these results will require $3.6B in installed base plays, $1,9B in new logo plays, and $1B in geographic expansion. Key markets for geographic expansion include replacing hand coding in Brazil, China, Japan, Mexico, and Russia.

Point of View (POV): Constellation estimates a $300B enterprise software market for 2013 with $130B in applications and $170B in infrastructure software.  Informatica intends to go after a $6.5B addressable market that includes analytics, cloud data integration, operational data integration, master data management, and messaging.  Success will require an expansion in focus from the traditional IT leaders and developer buyers to the emerging needs of business leaders.
Supporting a world of Hybrid IT.  Juan Carlos Soto, SVP & GM for Informatica Cloud, discussed how clients now see Hybrid IT as the new norm.  In fact, cloud based adoption has shifted from line of business (LOB) owned to IT led adoption of cloud over the past three years.  Soto sees three pillars of success that include delivery of a platform for hybrid IT, cloud services for all, and Informatica inside.  Key features for 2013 include data masking, process automation, integration with Microsoft Dynamics AX, integration with NetSuite, integration with Workday, integration with Oracle CRM On Demand, integration with Amazon RedShift, and integration with Ultimate Software (which was announced March 13th).

(POV): In a world of Hybrid IT, Constellation expects integration to be a core requirement for success. Consumerization of IT has led to a proliferation of mobile and cloud endpoints that require sophisticated data integration capabilities among all possible connections, data flows, business processes, and access.  Informatica's success depends on its ability to attract the cloud integration decision makers and users for basic cloud integration for enterprise and those seeking more complicated enterprise cloud integration use cases.  The platform for a Hybrid IT play via a Virtual Data Machine (VDM) has the most potential for success in creating new business models.  Informatica Inside will succeed so long Informatica is seen as "the Switzerland" for integration in cloud stacks and solutions.
Providing the integration and quality requirements for a big data world. Ash Kulkarni, SVP & GM for Data Integration and Data Quality, addressed the analytical integration, operational integration, and data governance strategy.  Informatica's themes for next generation data integration include agility in development, flexibility for deployment, and confidence in management.  New features in analytical data integration include built-in data virtualization, complex event processing, support for decision making, and big data integration for Hadoop customers.  The data governance features include improved inference for data domain discovery, automated enterprise data discovery, business friendly glossaries with rich metadata lineage, streamlined workflow and task management, data masking, visual exception auditing, audit data retention policies for production and legacy apps archiving,


(POV):

Efforts to bolster the flagship integration business focus on the faster, better, and cheaper mantra.  Customers can expect greater ease of use with the core PowerCenter platform. Data integration features tied to work flows bring integration to life.  Data governance features are robust in design and place Informatica among the top vendors for depth and breadth of functionality.  As integration remains the key cash cow, customers can expect more derivative solutions to simplify the growing enterprise complexity.
Expanding leadership in master data management. Dennis Moore, SVP & GM for Informatica MDM, took stage with Ravi Shankar the VP of MDM product marketing, and Dmitri Korablev the VP of MDM product strategy.  The latest release, Informatica MDM 9.5.1 includes support for the social customer master, mobile client support, effective date support, big data matching, unified data governance, and bulk data import and export.  In the Cloud MDM Winter 2013 release, features include multi-dimensional hierarchy support, enhanced matching, drag and drop hierarchy management, and an improved setup wizard.  The Spring 2013 release will include a much needed Salesforce.com multi-org consolidation and Informatica Cloud Contact validation service.

(POV): Informatica MDM has show significant success on a multitude of dimensions including vertical expansion, geographical expansion, and push into multiple domain master data management.  Informatica has invested in deeper industry solutions for MDM including counterparty/LEI risk management for banking, securities data management for banking, data management for healthcare, data management for insurance,  abd clinical trials and compounds data management for pharma.  More importantly, Informatica has encouraged a partner ecosystem that includes manufacturing solutions from Wipro, oil and gas well master from Tata Consulting Services, media master from Serene, ICD-10 conversion from Highpoint, and CPG BPO from Capgemini.  Meanwhile, the pending Heiler acquisition should bolster the multi-domain story with supplier collaboration, strong cataloging capabilities, and improved product data management.
The Bottom Line: Informatica's Investment In Growth Amidst A World Of Disruption Is Good News For Customers

Prospects and customers should find comfort in the investments Informatica is making to expand its product line portfolio to support a more complex world of social business, mobile enterprise, cloud computing, and big data.  Informatica's use cases of analytics, operational integration, cloud integration, master data management, and data governance, provide customers with a neutral, one-stop shop to manage their information life cycle requirements.  How Informatica innovates with its customers, partners, and alliances will determine the go forward growth path.  Customers will measure success by how easily the line of business executives and IT can bring order to chaos.
Your POV
Are you an Informatica customer? Do you plan to invest more or less with them in 2013?  What do you think about their strategy? Add your comments to the blog or send us a comment at R (at) SoftwareInsider (dot) org or R (at) ConstellationRG (dot) com
Please let us know if you need help with your integration or MDM strategy.  Sign up for a Constellation Academy Workshop or let us assist with:
Assessing readiness
Designing MDM strategy
Assessing integration capability
Vendor selection
Connecting with other pioneers
Related Research
Reprints
Reprints can be purchased through Constellation Research, Inc. To request official reprints in PDF format, please contact Sales .
Disclosure
Although we work closely with many mega software vendors, we want you to trust us. For the full disclosure policy, stay tuned for the full client list on the Constellation Research website.
* Not responsible for any factual errors or omissions.  However, happy to correct any errors upon email receipt.
Copyright © 2001 – 2013 R Wang and Insider Associates, LLC All rights reserved.
Contact the Sales team to purchase this report on a a la carte basis or join the Constellation Customer Experience!