Event Report: Customers Very Happy At Ultimate Connections 2013 (#ulticonnect)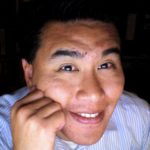 Partnership Announcements Enhance Ultimate Software's Offerings



Amidst a crowd of 1500 customers, partners, and attendees, Ultimate Software held their annual gathering from March 12th to March 15th, 2013 in Las Vegas.  Geared towards the medium sized to enterprise markets, Ultimate Software has steadily taken market share from ADP for payroll and expanded out into operational and strategic human capital management (HCM) capabilities.  New mobile access, generation 4 cloud architecture, and timeline features for employee's highlight Ultimate's growing ambitions and customer requirements.
At the event, Ultimate announced two strategic partnerships that bode well for customers and prospects facing an increasing level of customer complexity and growing need for global capabilities:

Celergo partnership adds global payroll capabilities to internationalization efforts. Celergo's founder and CEO, Michele Honomichl, and Adam Rogers announced on stage global payroll services support for 110 countries and the ability to process payroll in over 150 countries.  In addition, Ultimate's Spring and Fall 2013 release of the flagship UltiPro includes support for 28 country specific localizations such as Australia, Brazil, China, France, Italy, Japan, Korea, Spain, and Thailand.  Other key features include, global compensation management, localized compliance for data and employee privacy rules, and additional language translations.

Point of View (POV): Ultimate's customers operate in 144 countries.  As organizations follow the growth overseas, the global payroll connector and Celergo partnership gives mid market and enterprise customers a competitive option as they expand their presence abroad and usage of UltiPro.  These proactive steps to address global capabilities now, provide a key differentiation among potential competitors and places Ultimate Software in a potential position of international expansion.
Informatica partnership paves the way for future cloud partnerships.  At the conference, Informatica announced a self-service solution for HCM data connections.  Built on top of UltiPro Carrier Network (UCN), customers have access to over 100 packaged connectors to benefits carriers and third party solutions.

(POV): Customers and prospects do not want to worry about integration of their employee records or people management solutions with medical, dental, vision, and other benefits providers.  In the long term, customers seek worry free integration platforms to third party applications, cloud ecosystems, and mobile ecosystems.  The partnership with Informatica solves the needs of complex integration scenarios and Ultimate customers do not pay for the integration tool.  However, customers who are looking for a lower cost integration solution for non-UCN endpoints may want to consider more cost-effective offerings for more point to point integration scenarios.
The Bottom Line: Focus On Customer Success Pays Off In Continued Growth
Ultimate has done a great job establishing themselves as the 'people company' in the cloud HCM space.  From the opening keynote to hallway conversations with customers, executives, and Ultimate employees, its focus on people is clearly a big part of the company's long track record for success.  In every client interaction, it's clear that Ultimate has built strong partnerships with customers.
Ultimate continues to dominate its payroll niche of  200 to 1000 and 1000+ employees.  This puts them above Intuit and below Ceridan and Workday in size of customers.  In fact, many of the customers have already expanded from HR, payroll, benefits and payments into recruitment, planning, on boarding, performance management, succession management, and time and attendance.  The next opportunity will include more strategic HCM, identity management, improved mobile access, and payment technologies.
Your POV
Are you an Ultimate customer? Do you plan to invest more or less with them in 2013?  What do you think about their strategy?   Are you ready for strategic HCM? Add your comments to the blog or send us a comment at R (at) SoftwareInsider (dot) org or R (at) ConstellationRG (dot) com
Please let us know if you need help with your apps strategy.  Sign up for a Constellation Academy Workshop or let us assist with:
Assessing readiness
Designing your strategy
Assessing integration capability
Vendor selection
Connecting with other pioneers
Reprints
Reprints can be purchased through Constellation Research, Inc. To request official reprints in PDF format, please contact Sales .
Disclosure
Although we work closely with many mega software vendors, we want you to trust us. For the full disclosure policy, stay tuned for the full client list on the Constellation Research website.
* Not responsible for any factual errors or omissions.  However, happy to correct any errors upon email receipt.
Copyright © 2001 – 2013 R Wang and Insider Associates, LLC All rights reserved.
Contact the Sales team to purchase this report on a a la carte basis or join the Constellation Customer Experience!