News Analysis: New SAP Customers Face Maintenance Hike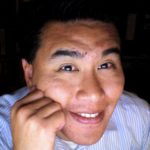 SAP Plans A Standard Support Maintenance Fees Hike Of 5.5%For New Customers
For new customers, SAP announced its intent to raise its standard support maintenance fee from 18% to 19% effective July 15, 2013.  The standard support option was reintroduced in January 14, 2010, after much pressure from user groups.  A few key takeaways:
Price hike follows original plans. SAP has provided a six month advanced announcement to raise maintenance for new customers.  SAP has noted that "the adjustment does not apply to any existing maintenance contracts for SAP Standard Support closed before July 15, 2013"

Point of View (POV): The announcement follows the original plan for existing customers to bring Standard Support in line with Enterprise Support by 2015 (see Figure 1).  SAP appears to be harmonizing the price increases for both existing and new customers.  While average support and service contracts are between 18 and 21% in the enterprise software world, SAP's price increase will still keep it within the norm.
SAP raises maintenance rates under the guise of quality. SAP claims that the maintenance fee hike is related to "maintaining the same high level of quality support in the future.  Key features include access to support packages, new releases of standard support solutions, enhancement packages, technology updates, ABAP source code for SAP software applications, and software change management.  SAP also requires customers to use Solution Manager.

(POV): SAP's tried hard to justify the price increase by offering message handling, remote services, SAP Solution Manager Enterprise Edition, and access to SAP Service Marketplace as additional value added benefits.   Unfortunately, most customers find Solution Manager to be a mile wide and an inch deep, the remote services to be minorly useful, and the SAP Service Marketplace to be immature at best.   The result - customers are not getting much value for the price increase. (Fellow Constellation Analyst Frank Scavo provides a list of four questions every new SAP customer should ask.)
Figure 1. SAP Enterprise Support and SAP Standards Support Schedule circa 2010

The Bottom Line: SAP Wants To Eliminate Standard Support And Competitors to Solution Manager
The 5.5% increase in maintenance pricing will continue a string of increases that will make standard support less compelling than enterprise support over time.  SAP's harmonization of the standard support rate for new customers with the existing customer rate is part of a longer term process to eliminate the standard support cost savings that customers could take advantage.  What was once seen as an advantage of selecting SAP for a dual maintenance option, will no longer serve as a market differentiator.
More importantly, the continued anti-competitive assault by the Solution Manager product team on SAP Optimization providers and partners such as Hayes Technology, Intellicorp, Panaya, Revelation Software, and WestTrax does not bode well for customers.  SAP's made it very difficult for cost effective and pro-customer vendors to exhibit and build functionality that's competitive to Solution Manager.  The strong arm tactics could mean customers pay more for an inferior product.
On the bright side, third party maintenance options from Rimini Street and Spinnaker will provide some leverage for customers during their maintenance contract negotiations.  In fact, business at Rimini Street is growing and will probably gain more traction as a result of this announcement.
Your POV
What do you think about SAP's maintenance hike? Is it fair? Is it in line? Need help with your contract negotiations?  Tap into the experience of thousands of contract negotiations.  Have a story to share about SAP contracts? Please post or send on to rwang0 at gmail dot com and we'll keep your anonymity.
* Not responsible for any factual errors or omissions.  However, happy to correct any errors upon email receipt.
Other Useful Software Contract Negotiations Links
Tuesday's Tips: Five Simple Steps To Reduce Your Software Maintenance Costs
Tuesday's Tip: Do Not Bundle Your Support and Maintenance Contracts!
Tuesday's Tip: Software Licensing and Pricing – Do Not Give Away Your Third Party Maintenance And Access Rights
Tuesday's Tip: 3 Approaches To Return Shelfware
Tuesday's Tip: Software Licensing and Pricing – Now's The Time To Remove "Gag Rule" Clauses In Your Software Contracts
Related Blogs, Press, and Links
MUST READ – 2010017 Irregular Enterprise – Dennis Howlett "SAP's Maintenance Cost Sleight of Hand"

News Analysis: SAP Moves All Customers Onto More Expensive Enterprise Support
News Analysis: SAP and SUGEN Make Progress on Enterprise Support
20100115 SearchSAP.com/TechTarget – Courtney Bjorlin " Choosing Standard or Enterprise support more difficult for SAP customers with no KPIs "
20100114 IDC – Amy Konary at IDC "Guest Post: Back by Popular Demand, A Basic Maintenance Offering from SAP"
20100114 Forrester Blogs – Paul Hamerman "SAP's Tiered Support Announcement Diffuses a Contentious Issue"
20100114 IDG News – Chris Kanaracus "SAP shakes up support structure, executive organization"
20100114 Enterprise System Spectator – Frank Scavo "Flash: SAP backs down on 22% maintenance fees"
20100114 Information Week – Doug Henschen "SAP Reintroduces Tiered Maintenance"
20100114 ComputerWorldUK – Mike Simons "Update: SAP does U-turn on Enterprise Support"
Reprints
Reprints can be purchased through Constellation Research, Inc. To request official reprints in PDF format, please contact Sales .
Disclosure
Although we work closely with many mega software vendors, we want you to trust us. For the full disclosure policy, stay tuned for the full client list on the Constellation Research website.
* Not responsible for any factual errors or omissions.  However, happy to correct any errors upon email receipt.
Copyright © 2001 – 2013 R Wang and Insider Associates, LLC All rights reserved.
Contact the Sales team to purchase this report on a a la carte basis or join the Constellation Customer Experience!